Autumn is the perfect time to experience one of the most famous wonders of the world and bucket-lister par excellence. A recent road trip to the Grand Canyon in the U.S. state of Arizona confirmed for me that this is one extraordinary spot that actually lives up to its hype. Dramatically sculpted by the Colorado River a some three to four hours' drive east of Las Vegas (depending on stops), this isn't the world's largest canyon – depending on how you measure, it's generally ranked around fourth – but it is arguably the most famous and most iconic. With a length of 446 kilometres (227 miles), width of 29 km (18 mi.), and depth of 1,857 metres (6,093 feet), it presents jawdropping vistas – and sunsets/sunrises – that bring some five million visitors to marvel at them every year.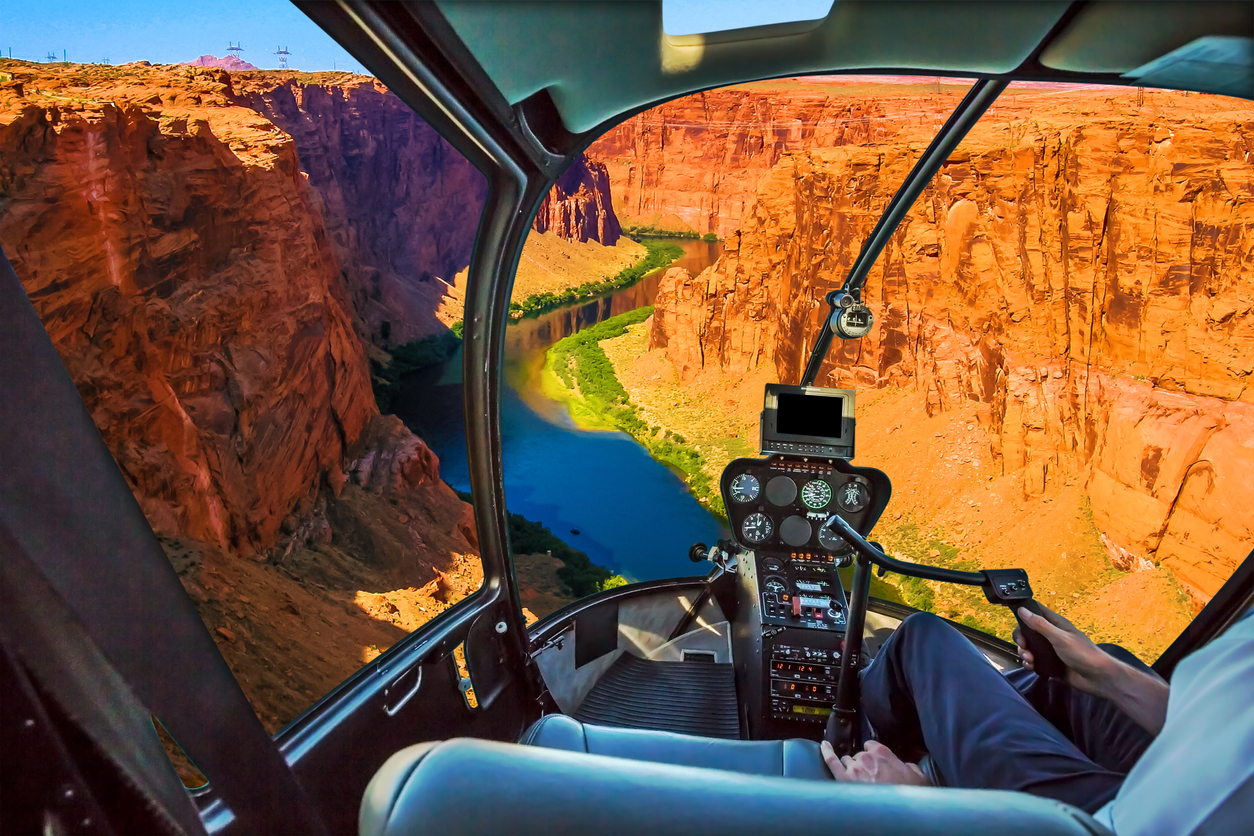 After flying into Los Angeles, we first drove just under four hours to Vegas for a couple of days of proverbial Sin City fun, then lit out for this wonder of the world through a dramatic desert landscape, with a stop at the majestic Hoover Dam on the Colorado River at the  Nevada-Arizona border – built in the early 1930s, it still inspires awe. We headed for the South Rim, the best developed and most popular vantage point in this national park. The park functions as a high precision clock, where public buses circulate continuously connecting the different viewpoints – Hopi Point, Mohave Point, and perhaps the best, Yavapai Point, with the most extensive view into the inner canyon as well as a geology museum where you can take it all in through a huge wall of windows. Some points have railings, others not – and at the latter I found it a little unnerving to see a couple of young guys perched right on the edge of the abyss, arms extended dramatically. (Fifty-five visitors have indeed tumbled off over the years, so have a care!)
Other options include the West Rim, with Eagle Point, Guano Point, Hualapai Ranch (with accommodation and "cowboy" shows), and newest of all, the Skywalk  (above), a horseshoe shape platform of extremely strong, thick glass jutting out over the canyon and operated by the Hualapai tribe (want to stare 1,219m/4,000 ft. directly down beneath your feet?). Here you can also take a helicopter tour that among other things will touch you down at the bottom of the canyon.
There's also the North Rim, the farthest and least developed of the three – and also open only in summer – has three viewing spots: Bright Angel Point, Cape Royal, and Point Imperial, this last the highest viewpoint on the canyon. You can get a helicopter tour up here. as well.

Whichever you choose, be prepared to be blown away (well, not literally, with a little common sense lol), because seeing the Grand Canyon in pictures, impressive as it may be, still doesn't compare to experiencing its vastness in person.