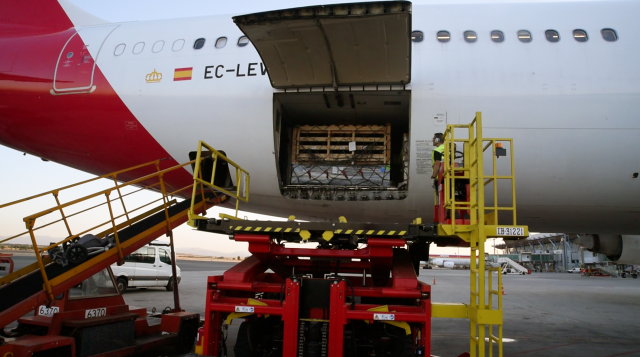 As consumers, one of the most delicious benefits of our globalised world – especially for foodies, but really, for anyone who eats, which is all of us – is produce, meat, fish, and other foodstuffs from around the world throughout the year, whether it's kiwis and lamb from New Zealand; oranges and olives from Spain; butter and Guinness from Ireland; or seafood from Chile, Iceland, Japan, Norway, and Peru. And 90 percent of that is whisked across the seas in commercial airline holds.
And speaking of Chilean seafood, we thought it might be instructive to describe a case study. Spaniards just love their merluza (hake), and in fact make up for half of its consumption in all of Europe. Since the traditional hake fishing grounds in northern Spain's Bay of Biscay eventually became insufficient to supply the ever growing demand, big seafood suppliers like Chile have come to the rescue with hake both wild caught and from marine fisheries.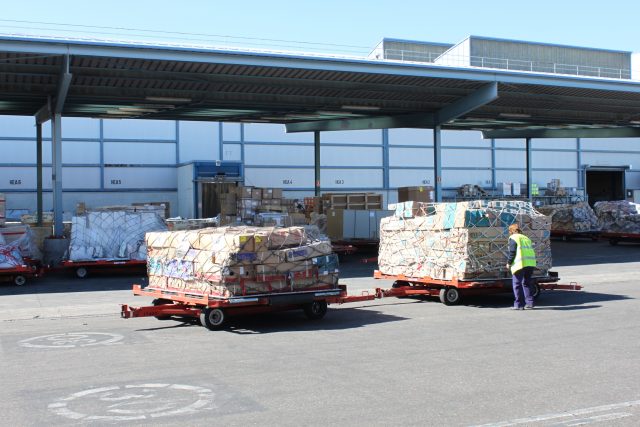 Many of the world's larger airports as well as its large airlines have cargo terminals dedicated exclusively to perishable goods such as produce, seafood, meat, flowers, and even some medicines which (for example vaccines) need to be stored within a specific temperature range.
That's just the case with Iberia. For example, most of the Chilean hake consumed in Spain is delivered in the holds of the Airbus A240-600's which fly the Santiago-to-Madrid route. These aircrafts' holds are all ventilated, and the forward hold is also temperature controlled.
In 2018 Iberia transported nearly 3.5 million kilos (more than 9 million pounds) of fish in this manner. And in June 2018 the airline increased its flight frequency from once daily to ten times a week – meaning not just more passengers but more cargo.
Before being trucked to Santiago's Pudahuel Airport (SCL), the fish must be packed in polystyrene boxes, compact cardboard, or other authorised materials in such as way that any liquid generated (from the fish itself or the ice used to preserve it) cannot escape the containers and contaminate the hold.
Then once it arrives at the airport before being loaded onto the aircraft, shipments of fish must undergo examination according to Spanish and European Union rules for documentation as to where it was harvested, by which fishing vessels (they need to be authorised to export to the EU.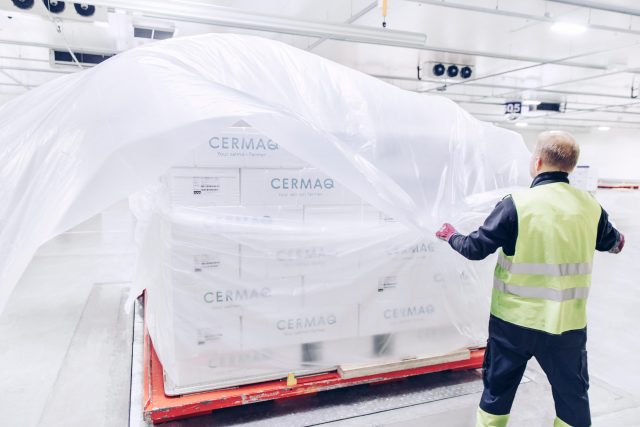 Once the shipment of fish arrives in Madrid and after import duties are paid, all that's left is to distribute it within Spain, either to fishmongers or to factories to be frozen, precooked, canned, or further processed into products such as surimi.
Most everything relevant to the transport of fish and other seafood – whether live, refrigerated or frozen – is regulated by the International Air Transport Association (IATA), to which most of the world's international airlines belong, representing more than 90 percent of global air traffic.
The IATA's Perishable Cargo Regulations includes all its comprehensive rules and guidelines relating to shipping via Airbus and Boeing aircraft, including details such as products that are incompatible to be shipped together; design requisites for refrigerated storage containers; and specs for aircraft-hold ventilation, refrigeration, and heating. There's even a separate chapter devoted to flowers because of their particular fragility.
All of which goes to show the importance of commercial airliners in today's global food-distribution system, and the care with which airlines must handle this precious cargo.