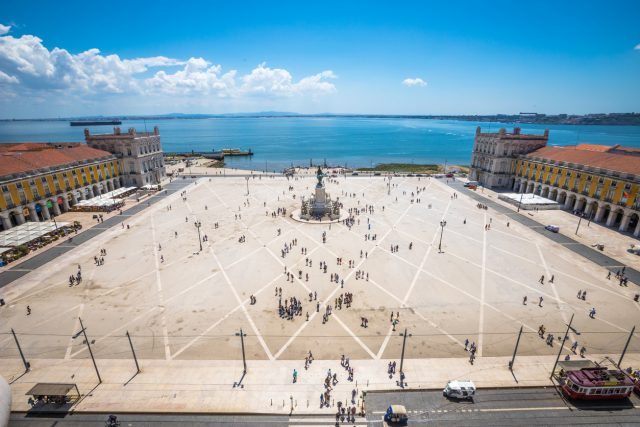 They say that good relationships are forged slowly and made of commitment, trust and a feeling of mutual attraction. Iberia can attest to that, because it has no older and dearer international route than that between Madrid and its neighbouring capital, wonderful Lisbon, Portugal, marking its big 8-0 today, and deeper and stronger than ever as an octegenarian. In honour of this historic anniversary, today we'll take another tour of the Portuguese capital to savour its highlights as well as its culinary delights. So…bem vindos a Lisboa!
Speaking of historic, what better way to start our journey through the Alfama neighbourhood, Lisbon's oldest – and also the best preserved in terms of pure Portuguese essence: steep cobbled streets; steps that run between fishermen's houses; and narrow alleys that lead to (for many) the best overlooks out over the cityscape – from Santa Luzia or Portas do Sol you'll enjoy spectacular panoramic views, with those typical red roofs as far as the eye can see. And all presided over by the spectacular Castle of São Jorge with its striking gardens.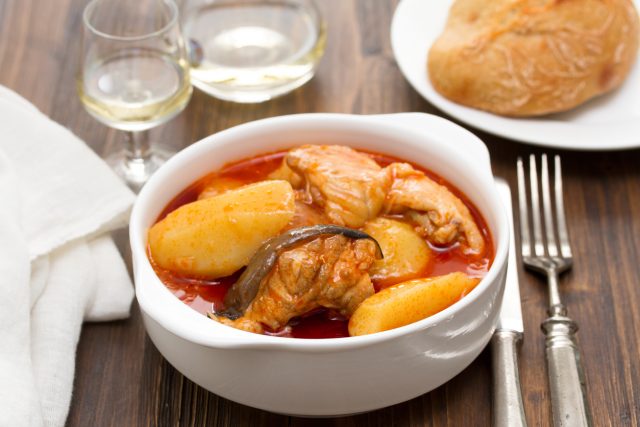 And the eating up here is equally sublime, especially when it comes to seafood, with many restaurants serving scrumptious caldeirada de peixe, a hearty hake-and-conger stew cooked in a cauldron (caldeirada). And if you visit in June, don't miss the festivities of San Antonio, imbued with the aroma of mouthwatering grilled sardines prepared right on the streets.
Another must-visit neighbourhood is also atmospheric Bairro Alto, these days a rather boho area known for its own excellent restaurants and funky fashion and décor emporia, as well as very lively nightlife. Among its highlights are the Praça Luis de Camões, a square with bronze statue at its centre honouring the eponymous Portuguese literary lion, and excellent overlooks such as São Pedro de Alcântara, with lovely views out over the Alfama as well as Lisbon's river, the Tajo (Tagus, in English).
And about those Bairro Alto restaurants, well, these days they include a great number of international and nouvel offerings, but when in Portugal, you'll want to sample one of the country's culinary icons, caldo verde (green broth), packed with potatoes, onions, garlic, smoked sausage and native couve (cabbage), this last giving it that characteristic green hue; it's so common up here that once you've tried it, you'll immediately recognise its distinctive aroma pervading the neighbourhood.
La Baixa is the heart of Lisbon, another lively district that's home to some of its most distinctive landmarks/sights as well as commercial activity. Here you'll find facades decorated with traditional Portuguese azulejos (tiles); plenty of pedestrian zones; and streets that pay tribute to the trade guilds of old, such as Rua dos Sapateiros (Shoemakers Street). Nerve centres here include the Praça de Rossio (a traditional meeting place for locals and visitors alike, presided over by the National Theater of Doña María II), the Praça do Comércio (with a striking view of the estuary of the Tagus), the Church of Santo Domingo (also known as the church burned to preserve the interior structure that remained after a fire in 1959) or the Santa Justa Elevator, the cty's most famous.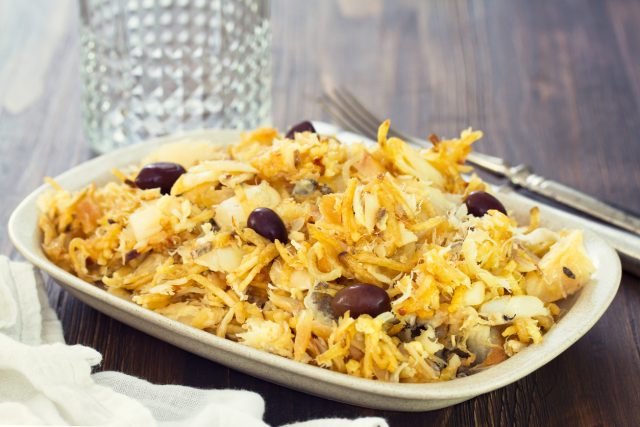 For a fabulous feed in La Baixa, head to the Rua das Portas de São Antão, one of its most happening, with  tonne of restaurants and terraces where you can taste another Portuguese kitchen star, bacalhau à brás, made with cod crumbs (cod is ubiquitous in this country), eggs, and potatoes cut into very thin strips, garnished with chopped parsley and black olives; its intense yellow colour also lends it the name bacalhau dorado (golden cod).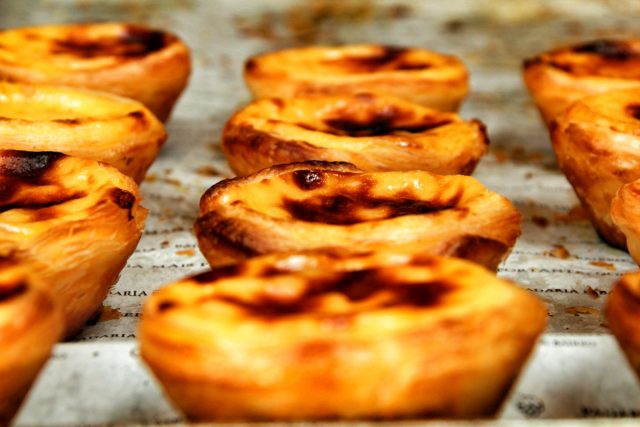 The last neighbourhood not to miss is waterfront Belém, especially notable for its ostentatiously Baroque Manueline buildings of the city are located, the top two – both UNESCO World Heritage Sites – being the Torre de Belém, an old military installation right at the mouth of the Tagus featuring Middle Eastern influences and elaborate stone cupulas, arches, and the like, and the 16th-century Mosteiro dos Jeronimos, with its immense (300-metre) façade and interior including an equally impressive church and cloister.  Of newer vintage but also extremely impressive, right at the water's edge you'll get some fantastic selfie ops at the Monument to the Discoverers, commemorating the explorers who helped lay the groundwork for one of
the world's greatest overseas empires.
There are comparatively fewer restos on the ground in this area, but one thing it does boast is the world famous cinammon custard tarts known as pasteis de Belém, and you can buy these flaky wonders at the factory which has been producing them according to a patented recipe since 1837 – to the tune of more than 20,000 per day! A sweet finish indeed to a sweet day in the sweet city that's especially near and dear to Iberia…