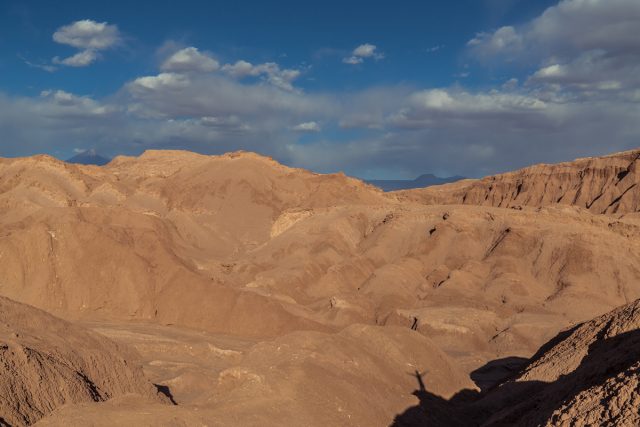 One of the world's most singularly shaped countries, Chile also packs an inordinate amount of travel value into its long, narrow borders – 4,270 kilometres (2,653 miles) from north to south, but with an average width of just 177 km (110 mi.). Historical, cultural, culinary, for sure, but most especially natural. Its delights range from temperate valleys and plains, with bucolic rivers, lakes, and waterfalls, to thrilling extremes of deserts, glaciers, salt flats, rugged coastlines, and volcanoes – part of the Andes Mountains,  soaring as high as 6,891 metres (22,608 feet).
From Arica to Punta Arenas and Salar de Tara to Rapa Nui (Easter Island), the variety of landscapes, colours, and textures will have your jaw constantly dropping and your camera roll packed with thousands of images – well worth the 13-hour flight from Europe.  In short, nature and adventure lovers in particular will be in true heaven here.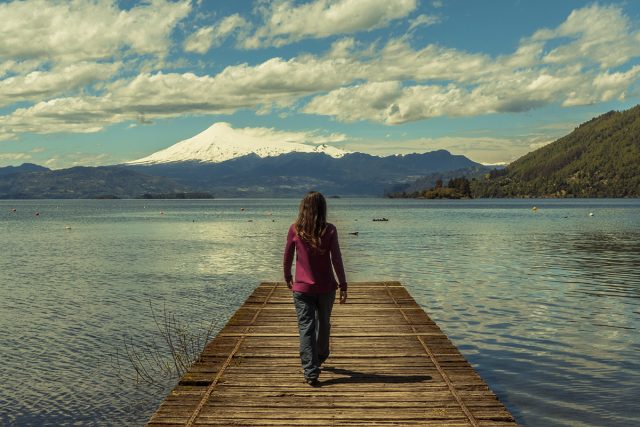 Of course, after landing in capital Santiago you'll definitely want to experience what this clean, attractive city of 5.6 million has to offer, including the Palacio de la Moneda; the Metropolitan Cathedral; San Cristóbal and Santa Lucía hills; the Sky Costanera tower observation deck; and funky neighbourhoods such as Bellavista and Barrio Italia.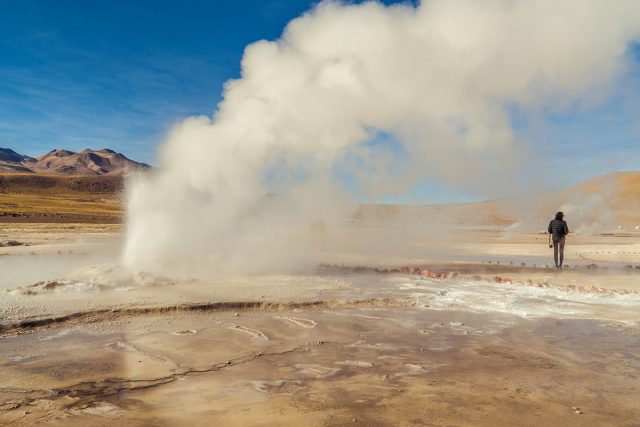 Yet the country's capital is just the proverbial tip of the proverbial iceberg. On the coast 1½ to two hours north of Santiago, have a look at Chile's next largest cities, neighbouring Valparaíso and Viña del Mar – the former distinguished by its delightful jumble of colourful houses tumbling down its hills, the latter a "garden city" whose beaches and nightlife are a magnet for visitors and well heeled Santiago residents alike.
A bit farther up the coast, there's the Elqui Valley with its wineries, pisco distilleries, nature/adventure, and more stargazing.  Or, far more exotic and remote, take a two-hour flight way up north to the town of San Pedro de Atacama, a jumping off point for exotic desert expeditions and unsurpassed "dark skies" stargazing in spots such as the Valle de la Luna (Valley of the Moon), the Valle Arcoíris (Rainbow Valley), the Valle de Marte (Mars Valley, aka Death Valley), the Tatio Geysers, and Céjar Lagoon.
Down south of Santiago lies a whole other world, including Patagonia with its wildernesses, ice fields, glaciers, and and natural wonders such as the fantastically scuplted natural "Marble Chapels" of General Carrera Lake and the glacier-coated Villarrica Volcano. (one of 500 active volanoes in this country and 2,000 all told).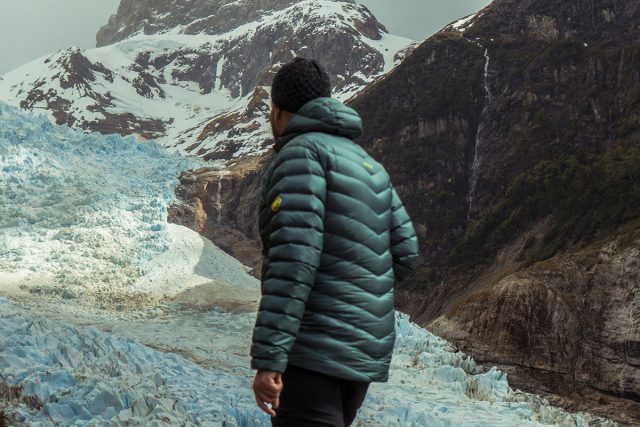 Several hours farther south still, in the Lakes Region, there's the virgin Chiloé Archipelago, its largest island home to towns of iconic houses on stilts; various churches unique in that they're a blend of Spanish colonial and local styles, and built in wood; and evocative spots like Muelle de las Almas and Aucar Islet.  Farther south still in the Chilean Antarctic region, the town of Punta Arenas, the jawdropping vistas of Torres del Paine National Park, including Grey Glacier, and nearby Milodón Cave National Monument, .
And of course one can't forget a memorable detour (a five-hour flight from Santiago) out into the Pacific Ocean to the legendary Rapa Nui (aka Easter Island), with its Polynesian culture and mysterious, monumental moai heads, dating back 500 to 750 years.
In truth, there is enough in this one long, slender country to keep curious travellers coming back for a lifetime. Best get started soon!