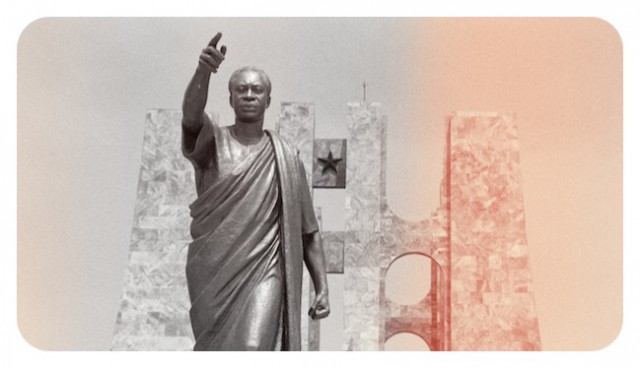 Despite its myriad problems, this diverse continent of 54 countries is an amazing mix of nature, adventure, history, and dynamic culture. And nowhere more so than West Africa, with its single largest collection of countries (17) and largest cities, including Lagos, Nigeria and Accra, Ghana – the latter with a population just over 2¼ million.
One of my passions is "creative cities", and what these tend to have in common is a high percentage of young people. Accra has them in spades – in fact, 56 percent of the population is under 24 years of age. So the dynamism and creativity they bring, along with a great cultural and sport scene (home of the world-class Black Stars football side) and the stability of fast-growing Ghana's politics and economy – a model for all of Africa, in fact – make this one city definitely worth visiting for those looking to venture a bit off the beaten path.
There's certainly no shortage of attractions here to keep visitors busy. Accra's top historical site is the Jamestown/Usshertown area, fishing communities that were the core of colonial settlement by various European powers beginning in the 17th century, including the British, the French, the Portuguese, the Dutch, and even the Danes and Swedes. Here you'll find several bastions such as Ussher Fort (Dutch, 1649), Fort James (British, 1607), and whitewashed Osu Castle aka Chistiansborg (above; Danish, 1661).
Other landmarks include the Kwame Nrumah Park and Mausoleum (top), dedicated to the Ghana's first post-independence leader; Black Star Square aka Independence Square (1961); seats of government Jubilee House (2008) and Parliament House (1965); the Arts Centre (crafts stalls and art gallery); the W.E.B Du Bois Memorial Centre for Pan African Culture (which also includes a museum about Du Bois, a prominent U.S. sociologist, historian, and civil-rights activist who became a Ghanian citizen and died here in 1963); the Chinese-built National Theatre (above; 1991); and the Roman Catholic Cathedral of the Holy Spirit (1947, though a massive new cathedral is currently in the works); and a half dozen other museums including the National Museum, focussing on ethnography, archaeology, and fine art. And for beach-lovers, the Atlantic coast here offers several choice options, including  Labadi Beach, Jamestown Beach, and Kokrobite Beach, 25 kilometres (16 miles) west of the city.
And apart from the above, the city's creativity is also on full display in Accra's central Osu neighbourhood, east of the downtown business district. Main drag Oxford Street (above, aka Cantonments Road) and other streets are thronged with a mix of independent professionals and more bohemian types. Many of its studios and offices are home to photographers, documentary makers, and fashion designers, interspersed with local clothing boutiques, Western-style shops,  and places to score a variety of tasty edibles, from West Africa's best ice cream to the Lebanese fare at Oxford Steet's eleven-year-old institution Frankie's.
Ghana fashion, in fact, has increasingly become a big deal hereabouts, thanks to designers such as Nelly Hagan Deegbe, whose womenswear brand Duaba Serwa has been making quite a name for itself in the seven years since its founding. A fan of classic lines such as Balenciaga and Armani, Deegbe shuttles between Accra and London, but finds life in Ghana's capital "less stressful".
And now for the past six years one of Accra's biggest annual events has been October's Ghana Fashion & Design Week, attracting Africa's top talents as well as buyers and media from around the world. To see some of this fashion on the rack – along with a great choice of upmarket local dining – check out the decade-old AccraMall , Ghana's biggest (20,000 square meters/more than 215,000 sq. feet) and West Africa's most modern commercial centre.
Art, too, is on the rise, with an increasing number of dynamic galleries plus a vibrant Accra street-art scene, with artists transforming blank walls and other urban spaces in places like Kawukudi and Akumajay Parks, or the well known Art in the Garden project at the Village Garden Toilet (yes, well… :)).
Of course, Ghana remains a poor country, and Accra has plenty of neighbourhoods which reflect this, including the aforementioned Jamestown – also a centre of culture of Ghana's Ga people, who founded Accra in the early 17th century. But even here there are signs of creative ferment, such as the eight-year-old Chale Wote Street Art Festival, usually held in mid- to late August. Promoted by organisations aiming to transform communities through public art, it brings in not just painters but creatives from all fields, including cinema directors, writers, musicians, intellectuals, graphic designers, fashion designers, and more.
More info: Ghana.travel, Time Out Accra.