photos | Algo Que Recordar
You might be wondering, wait – what now? I've never heard Latin America's largest metropolis was beautiful. Well, it's true that there are a some cities in the world well worth visiting just because of their beauty and/or beautiful settings (and I'd put fellow Brazilian metropolis Rio de Janeiro in that league). Others for their incredible history. And São Paulo isn't in either of those categories, for sure. Yet city lovers will find a lot to love here on many other levels – including, yes, plenty of beauty.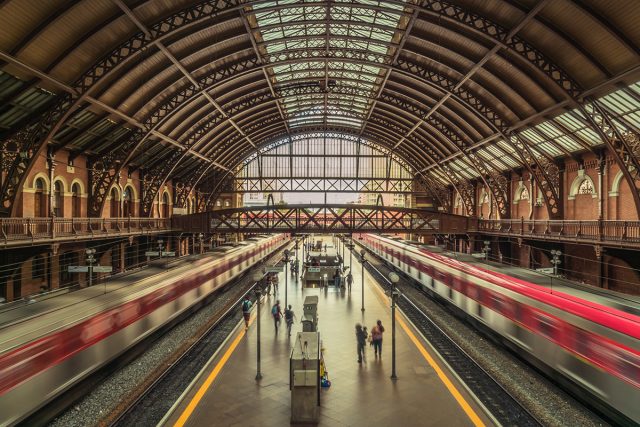 It all starts with the great ferment of this megalopolis of more than 13 million, known by Brazilians and many others as a cidade que não pode parar  (the city which can't stop). Not just Latin America's largest but its richest, always on the move.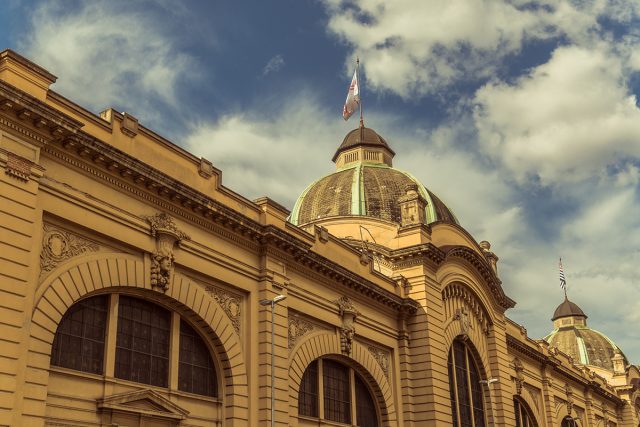 Many of us outside this country have a certain picture of Brazilians in our mind – playing football or wearing skimpy tangas on the beach, sipping caipirinhas, sensuously dancing samba. And while all that has a grain of truth, paulistas (locals), both play hard and work hard – something like the New Yorkers of Brazil, driving and driven.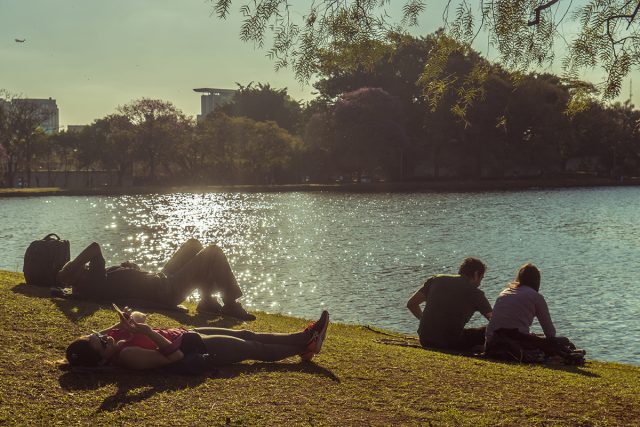 And that same drive for success in business has created a phenomenal cultural/entertainment scene that would be the envy of many cities around the world, including music, art, and museums such as the São Paulo Assis Chateaubriand Art Museum, (aka MASP), the Modern Art Museum,  and the São Paulo Picture Gallery (with plenty more than just pictures), in the area of art alone. Other top choices include the Museum of Immigration, the Football Museum, and the starchitect-Oscar-Niemayer-designed Latin America Memorial.
Then apart from a profusion of private galleries, another fabulous art/culture resource is the SESC network, which started out as recreational centres for employees of a group of businesses and has grown into nearly two dozen sport and cultural centres with cutting-edge programmes of performances and exhibitions open to all.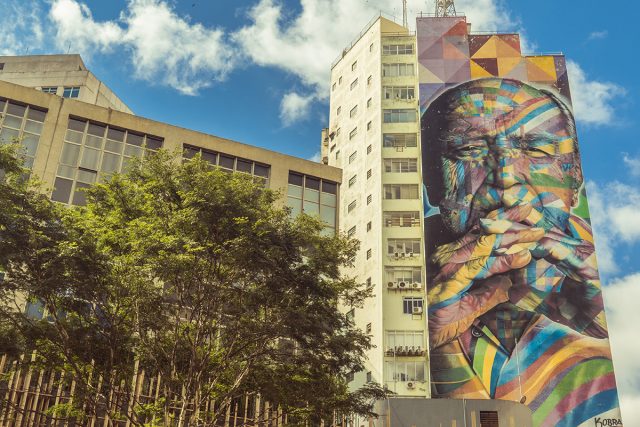 Public art, too, is very much on the menu – whether at street level or on a much larger scale.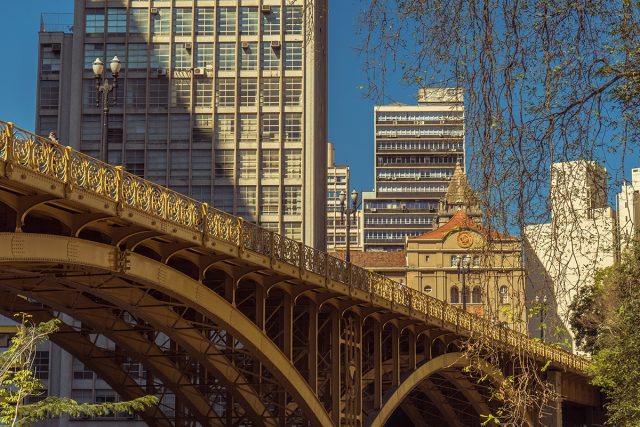 And of course, like any large city with a significant history, São Paulo does also offer wonderful flashes of beauty all over town, in spots like Ibirapuera and other parks; the Beco do Batman neighbourhood; the Municipal Market; along the city's main drag, Avenida Paulista; atmospheric Little Tokyo; Estação da Luz (an ornate, English-Edwardian-style rail station finished in 1901, it currently serving SP's Underground and houses a Museum of the Portuguese Language); and the Viaducto de Santa Ifigênia (above), built in 1913.