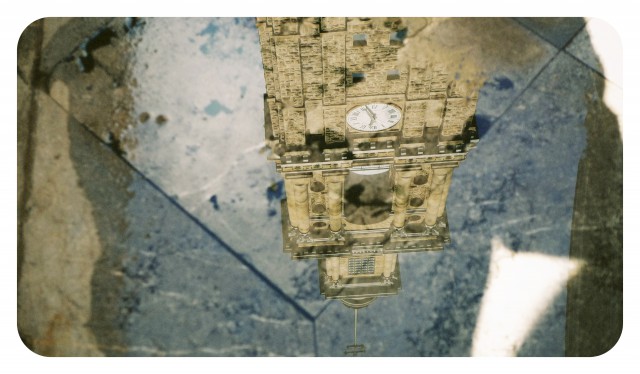 The once industrial-gritty seaport of one of Spain's green northern regions, Asturias, Gijón dates back some two millennia, to the centuries when the Roman Empire colonised Iberia and this was Roman Gegionem. And there's certainly enough here to entice visitors, from the ancient Roman bath house to the appealing beaches, the utterly charming old fishermen's quarter, and the handsome 19th-century buildings sweeping back from the beach.
But these days, an especially intriguing part of the Gijón equation is its efforts to reinvent and rebrand itself. The campaign at the forefront of this effort is Gijón Creativo, a "creative district" established in 2014 in that 19th-century area which includes a mix of art galleries, bookshops, fashion boutiques, graphic design companies, architects, and various other businesses and entrepreneurs powering the city's creative evolution.
And Gijón Creativo is also marked by a series of events throughout the year, one of which is coming up in five weeks. On 28 September, Noche Blanca (White Night) is when 14 museums, galleries, and other cultural spaces open their doors with music, art and other artistic activities.
That's to be followed up on 27 October with the 13th annual edition of Danza Xixón, when various cultural spaces around the city offer special performances appropriate for all ages focussing on contemporary dance.
Then starting 16 November comes the 56th Gijón Film Festival, eight days of screenings of indie shorts and features from Spain and around the world, from directors such as Abbas Kiarostami, Aki Kaurismäki, Todd Haynes, Paul Schrader, Emir Kusturica, Todd Solondz, Víctor Erice, and Julio Medem.
And if you can't make it here for these autumn events, culture and creativity are also on tap at the Laboral City of Culture, a 15-minute cab or bus ride from downtown. The complex, which includes Spain's largest building,
Another spot well worth a visit if you have time – a 15-minute taxi or bus ride from downtown – is the Universidad Laboral, a 1950s complex that includes Spain's largest building and is considered the most important Asturian architectual landmark of the 20th century, designed in traditional style. In addition to housing Asturias TV, there's now also a "city of culture" with exhibitions, and a theatre hosting concerts and other events. At its centre is a Centro de Arte y Creación Industrial, where more than 4,000 students and faculty study and research in the fields of drama, music, and industrial-arts; guided tours of the grounds available, and Wednesdays there's no admission fee (also do check out the centre's very cool, highly designed shop).
Before I leave you, here's a pair of final recommendations, for dining and drinking. In downtown Gijón, 14-year-old La Salgar remains for the time being perhaps the area's most acclaimed restaurant – recognised with among other awards a Michelin star – where chef Nacho Manzano serves up an innovative modern take on Asturian cuisine in a cool contemporary ambiance. And beforehand or afterward, wet your whistle at Toma 3, a stylish café-bookshop which showcases indie lit and live performances.
So that's Gijón in 2018 – tradition mixed with cutting edge. Come check it out with Iberia!