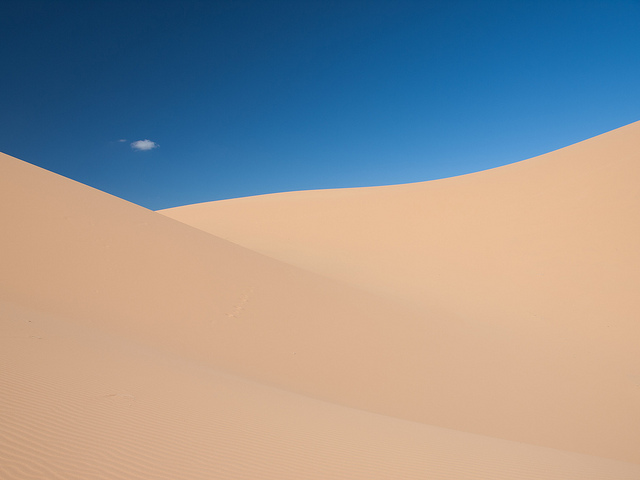 Quick, what's Africa's largest country? If you said Congo, Libya, or South Africa, well, yes, they're certainly up there, but the answer is Libya's (plus Morocco's and Tunisia's) next-door neighbour Algeria – bigger than Alaska plus California put together, or nearly three times the size of the British Isles. It shares many allures in common with Morocco and Tunisia, but although it has been a major trading partner for Europe (especially in petrol and natural gas), touristically it been flying very low under the radar for decades because of years of civil strife, as well as shortsightedly putting all its eggs in the energy basket) – and to this day remains still largely a business rather than leisure destination.  
But thanks to the drop in petrol prices, the régime is finally becoming more interested in encouraging tourism, and at least these days, things are calmer overall, though several parts of the country farthest from the capital, Algiers, can still be dicey (including some of the iconic Sahara landscapes of the far south, for example around Tamanrasset), and best undertaken with secure, knowledgeable tour operators.
But that still leaves a tremendous amount – the capital, the country's other major cities such as Oran, and their surrounding areas – as visitable and fascinating (for regions to avoid, see below), as long as you employ common-sense precautions and stay away from dark and/or isolated spots at night.
Noisy, vibrant Algiers (pop. 3.5 million, metro 5 million) is the largest port in northwest Africa, and a hive of activity, its architecture mostly European-style, built by Algeria's French colonisers from 1839 through the late 1950s. But on a hill at the centre of it all lies the city's mediaeval core, the UNESCO World Heritage kasbah, a labyrinth of cobblestone lanes, graceful arches, towers, and colourful tiles. Post-independence mismanagement, neglect, and overpopulation have left it in sad shape, but the kasbah is still a magical warren to wander, with some of Algiers' most interesting landmarks, such as a series of mosques (11th-century El Kabir, 17th-century Jamaa El Jedid, 16th-century Ketchaoua) and the Chaat Market, a cheerful cacophany of colours including spices, produce, and some handicrafts. Check out, too. the National Museum of Folk Arts Traditions, housed in an old palace that served as Algiers' first city hall. And for a classic moment of Maghrebi zen in atmospheric surroundings, have a steam and soak at the 16th-century Hamman Sidna, the city's oldest remaining bath house.
Bsck down in the colonial city, highlights include the  Bardo National Museum of Prehistory and Ethnography in a fine 18th-century townhouse; the National Museum of Fine Arts with works dating back to antiquity and including not just North African and Near Eastern artists but also European names such as Monet, Delacroix, and Courbet; and the Roman Catholic basilica Notre Dame d'Afrique, inaugurated in 1872 and built in a mix of classical, neo-Byzantine, and Moorish styles, its prize possession a madonna in black stone.
Algeria has plenty more to offer visitors outside the capital, starting with the handsome colonial city of Oran, some four hours westward along the coast from Algiers. There are some sweet beaches along the coast such as those around Annaba, a quick hop east of the capital; a bit farther afield, 4×4 excursions into the Sahara Desert with a stop in the ochre oasis city of Timimoun; the impressive Roman ruins of Timgad, five hours away, founded under the emperor Trajan; the southern palm oases and mediaeval towns of the M'zab Valley, a 90-minute flight; and also down south, a 2½-hour flight away, Ahaggar National Park (above), with Algeria's highest mountains, amazing wildlife spottings, and prehistoric rock paintings.
For security updates, check the websites of the British Foreign Office and the US State Department.
More info: Algeria.com.