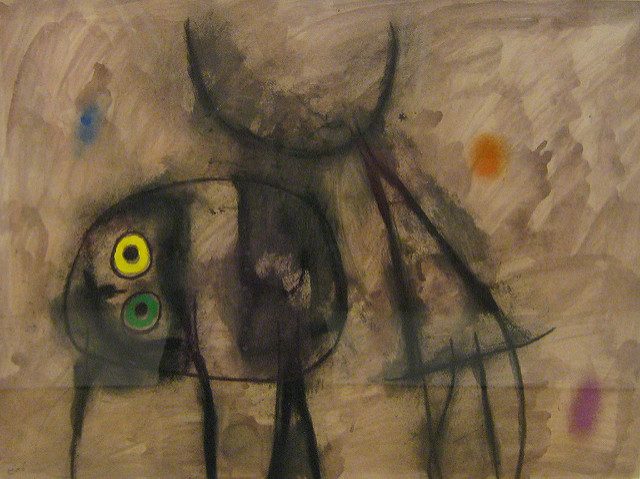 One of Spain's greatest artists, Catalan 20th-century surrealist Joan Miró, is known for his colourful, often whimsical and chaotic-seeming paintings and sculptures. It's this "Order and Disorder" that a current exhibition in Valencia is delightfully focussing on. 
Running through 17 June at the Instituto Valenciano de Arte Moderno, this show sets in relief and in context the radical and rebellious artistic side of Miró, set free once he arrived in Paris in the 1920s and deepened over the decades till his death in 1983. Drawn from both museum and private collections (meaning including works rarely seen by the public), the works on display here include not just paintings but others including ceramics, posters, theatrical representations such as Morí el Merma, a celebration of the death of Spain's longtime dictator Francisco Franco in 1975.
The oevre of Joan Miró has had countless exhibitions over the years, but if you think you know this great Spanish maestro, "Order and Disorder" just might have a few surprises in store for you!