photos | Dani Keral
Petite though the Netherlands is, this welcoming country is also full of charming lesser-known corners away from the big, reknowned cities like Amsterdam, Delft, The Hague, Maastricht, and Rotterdam. A perfect case in point is Friesland, a province and cultural region which hugs the North Sea coast and includes a number of offshore islands, its capital Leeuwarden is about 90 minutes' drive and two hours by train from Amsterdam.
Frisia is a moist, bucolic land of green meadows and forests; lakes and lagoons; small cities and towns; and of course quite a few canals. Speaking its own particular Germanic dialect in addition to Dutch (in which the region's name is Fryslân) and of course English), it's a also a favourite of domestic holidaymakers, who when they're not travelling abroad just love its greenery and its beaches (it's also a wonderful area for biking and rambling). What you won't find much, however, are foreign visitors – this is something of a secret getaway the locals like to keep to themselves.
Other good-size cities include Heerenveen and Drachten, but the true spirit of the region resides in its medium-size and small towns, such as Sneek, Sloten, Balk, Hindeloopen, and Stavoren.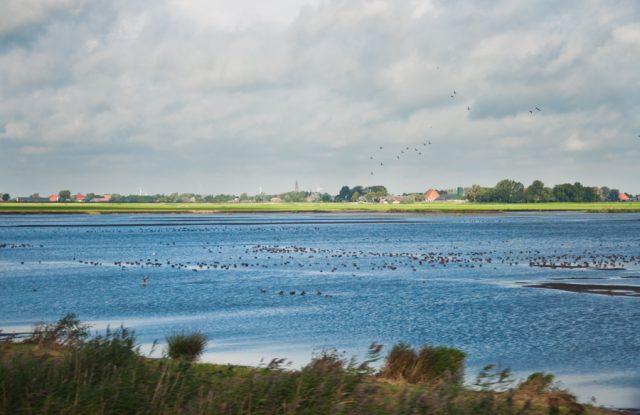 Worthwhile destinations include the lakes district south of Sneek (considered the region's water sports capital), dotted with lovely villages, as well as the Waddenneilanden – the Frisian Islands archipelago strung offshore between the Wadden Sea (a region which is a UNESCO Heritage Site) and the mainland, and reachable by ferry; its five main islands are Ameland, Schiermonnikoog, Terschelling, Texel, and Vlieland.
Leeuwarden itself (pop. around 109,000) includes some 600 landmarks of note, with top attractions including the Oldehove (a 16th-century onetime church tower which leans even more than the Leaning Tower of Pisa); the Blokhuispoort (a onetime prison turned cultural centre); a picturesque harbour full of historic ships; the 13th-century Grote or Jakobinerkerk, the city's most notable church; De Kleine Kerkstraat, considered the Netherlands' most charming shopping street; and the Freismuseum (as the name implies, covering the history of Frisia and its people, now through March featuring a special exhibition about Leeuwarden-born World War I spy for Germany Mata Hari). This coming year will be an especially rewarding time to visit, as the city is designated one of the two rotating annual European Capitals of Culture, and puts on a special programme of rewarding cultural events throughout 2018.
An under-the-radar Dutch treat, for sure!
More info: Friesland.nl, Holland.com.