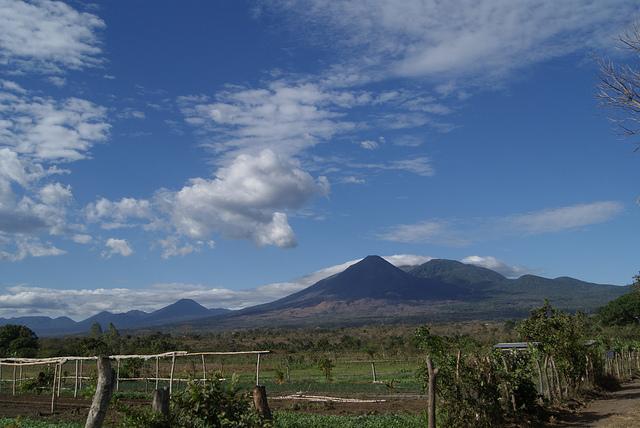 Alexander Bonilla
Among other things, Central America is famous for its volcanoes, especially Costa Rica and Nicaragua. But less well known is that the highest density of volcanoes – both dormant and active – is in their much smaller neighbour to the south, El Salvador – 14 of them in all, covering an astonishing 90 percent of its territory. And they are a fascinating part of any El Salvador ecotourism experience, in this underrated country just a tad larger than Wales and a tad smaller than the U.S. state of New Hampshire.
One particularly good spot to experience El Salvador volcanoes is the Los Volcanes National Park, in the far east of the Apaneca-Llamatepec Mountains, and a roughly two-hour drive from capital San Salvador. Its chain of volcanoes starts with Cerro de Apaneca and ends at Coatepeque Lake Caldera – all surrounded by lush vegetation and abundant wildlife, as well as picturesque villages full of local colour and culture.
Visitors can access the park from three points. The Los Andes Sector is the most challenging, requiring a 4×4, while Sector San Blas is more accessible by regular vehicle, and from here you can reach three of the region's volcanoes. The easiest all is Cerro Verde Sector, easily reachable via paved roads and offering all manner of access routes up to all the local peaks.
Among things visitors should keep in mind is that it can get cool up here, and the best times of year to visit are May/June and October through December. The best option would be to sign up with an excursion with a qualified San Salvador-based tour operator, keeping in mind your level of fitness, as some of the hiking routes are more demanding than others.
More information: ElSalvador.travel.