photos | Alan Gandy


Spain has of course produced more than its fair share of famed and highly influential artists over the centuries – household names such as Salvador Dalí, Francisco Goya, Joan Miró, Pablo Picasso, and Diego Velázquez have all becomes legends of world art. And the tradition continues with thousands of artists thriving here today and deriving inspiration from this country's magnificent land and culture, such as Catalonia's Alfredo Palmero (profiled in this blog earlier this year) and Andalusia's late sculptor Pedro Gilabert Gallegos.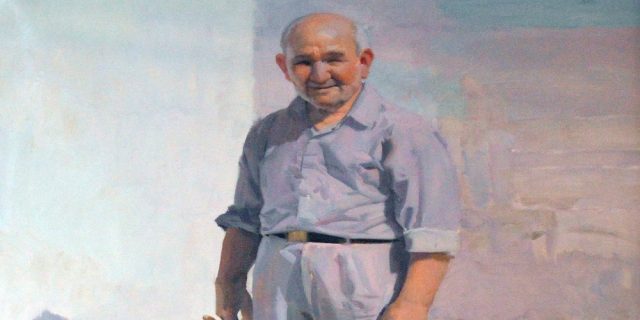 The sculptor was born 1915 in Arboleas, a charming village (current population just 1,540) dating back to mediaeval times in the Andalusian province of Almería, a bit over an hour's drive north of the provincial capital and some three hours northeast of Málaga. Pedro grew up in a typically rural household of the time. His widowed mother Ana Gallegos Bonillo had married Pedro Gilabert Lopez in 1899. Soon her daughter from her first marriage was joined by four boys (Pedro the youngest), ensuring that life in the Gallegos household was always full and eventful, though life was far from easy, and the 1936-39 Spanish Civil War brought misery and upheaval to them as it did to millions of Spaniards.
But Pedro was never one to sit still, so as soon as he was old enough to travel, off he went, to Madrid, Girona, Argentina, and France, funded by working as a plumber and a bricklayer.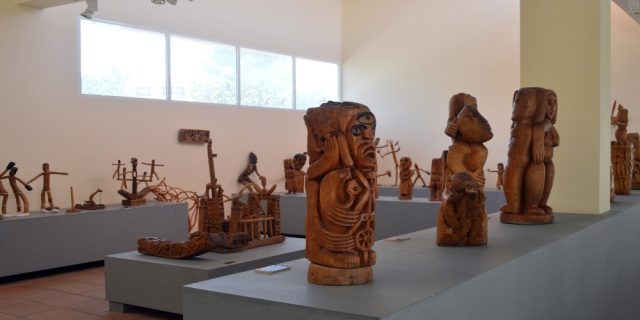 However, his home town of Arboleas never ceased to call back to him, and so after an industrial injury forced retirement, at age 63 he returned to the area of his birth. It was then that his artistic side was to truly flourish. Although Pedro has produced sculptures in marble and metal, he is more widely recognised for his work with olive wood. The area was and still is surrounded by olive groves, and this enabled him to create some truly unique works of art without the expense of pricier materials. The locals would deliver branches by the donkey load to his home where he had built a workshop in which he could carve and build to his heart's content.
Pedro's work with olive wood was a slow and painstaking process. The olive wood needed to be cured and dried completely for several years before being worked upon. Once the branches were ready, the bark was removed and the sculptures carved and built before being sanded and lovingly treated with layer upon layer of varnish, then finally adorned by his three favourite topics: erotic fantasy, animals, and religion.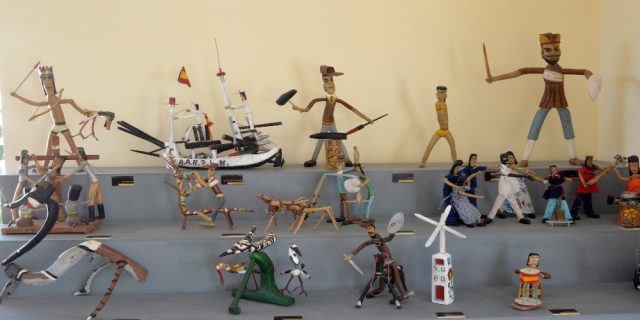 It's a work executed in "naïve" style, generally seen from artists  -more usually painters – who never received a formal art education (two of the most famous are France's Henri Rousseau and the USA's Grandma Moses) and render their subjects in flat, colourful, and invariably striking imagery.
In February 2004, the Museo de Pedro Gilabert Gallegos was inaugurated in Arboleas, and it remains today one of the most visited attractions in the area. The town council and local organisations regularly hold events at the museum, which includes more than 140 items by the artist in addition to regular temporary exhibitions by other artists and groups.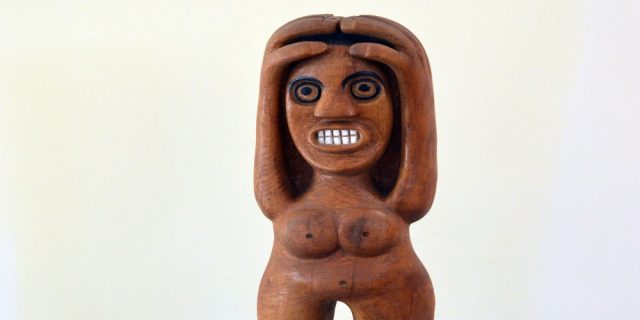 Pedro died peacefully in Arboleas in 2008, but has bequeated Spain and the art world a remarkable body of work, featured in a number of private collections all over the world as well as the Manuel Moral International Museum of Naïve Art in the nearby Andalusian city of Jaén. It's an oevre that art lovers should definitely get to know.
Elle Draper has lived in Spain since 2006, in the charming, historic Almería town of Vélez-Blanco. Besides running a web design business, she also runs the Spain Buddy blog, and loves wine, food, her husband and three bouncing dogs – although not necessarily in that order. A hardcore Doctor Who fan, Elle likes nothing more than spending time with chatty friends around a table overflowing with good food and gallons of wine.