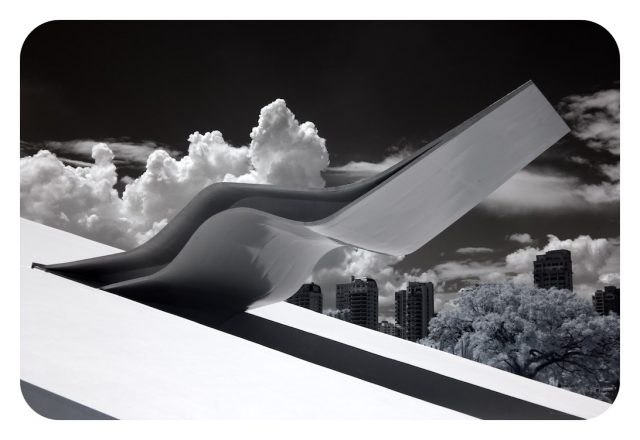 Nicolás de Camaret
Latin America's largest city is a largely business-travel destination doesn't usually make it onto the radar of the holiday traveller. But if you have an interest in art and architecture, there are most definitely good reasons to put São Paulo on your itinerary. Allow me to suggest three.
Marking its 70th anniversary this year, this impressive, airy box supported by four red pillars (below), the design by Italo-Brazilian modernist Lina Bo Bardi is in itself a landmark of 20th-century architecture. With an unusual interior setup in which art is suspended from the ceiling instead of hanging on the walls, MASP houses a permanent collection covering the 13th century onward, especially of France and Italy, with stars like Botticelli, Cézanne, Mantegna, Modigliani, Monet, Picasso, Raphael, and Renoir. There are also rotating exhibitions such as the current retrospective of the 60s and 70s Pop artist Teresinha Soares (through August 6).  The views out on the appealing nearby Trianon Park are splendid, and if you go on Sunday, you can also browse a nifty antiques market out in front of the museum. Avenida Paulista 1578.
(And by the way, if your visit here catches you near a mealtime, ten minutes away I highly recommend Tarsila, in the Hotel InterContinental at Rua Alameda Santos 1123 – tasty, sophisticated, and reasonably priced.)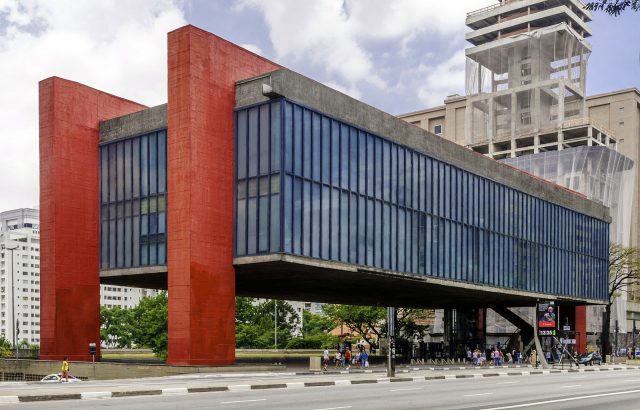 The Photographer
It's not every uni that has its very ownworld-class art museum, but this is definitely one of Latin America's best. Located alongside one of SP's best known parks, Ibirapuera, in one of its hipper neighbourhoods, Vila Mariana, MAM is good for at least two or three hours of amazing art-browsing from cutting-edge, contemporary Latin American artists as well as giants of the 20th century such as Picasso, Modigliani and Calder. The sculpture garden is amazing, too. In this same park you might also want to pop into the Lucas Nogueira Garcez Pavillion, aka "Oca" (top), a curious flattened white dome whose contemporary art exhibitions are also usually excellent. Avenida Pedro Álvares Cabral 1301.
(And right near here, before or after your artsy outing, we'd recommend a casual lunch at Sobaria (Rúa Aurea 343), whose name comes from its speciality, sobá, buckwheat noodles brought in by Brazil's 20th-century immigration from Japan and especially popular in the southwestern state of Mato Grosso. It's a cool, very affordable spot especially popular with young people.)
Edificio Copan
Driving some 20 minutes north, it's totally well worth checking out one of SP's largest and most iconic buildings, a 38-storey bloc of flats designed by Brazil's most famous architect, Oscar Niemeyer (1907-2012). Monumental and imposing yet sinous and wavelike, it has 1,160 apartments (so many residents that it has its own postal code), as well as restaurants and other businesses on its ground floor. When it was finished in 1966, it represented a milestone in Brazil's modern-architecture revolution. It's free to enter, so head up to the rooftop terrace for some sweeping views over this incredible megacity that is São Paulo. Farther along the avenue, you might want to also have a look at Niemeyer's rounded, 21-storey Edificio Montreal, another modernist landmark built 11 year earlier, in 1954.  Av. Ipiranga 200.
Best fares from the UK, from Spain.