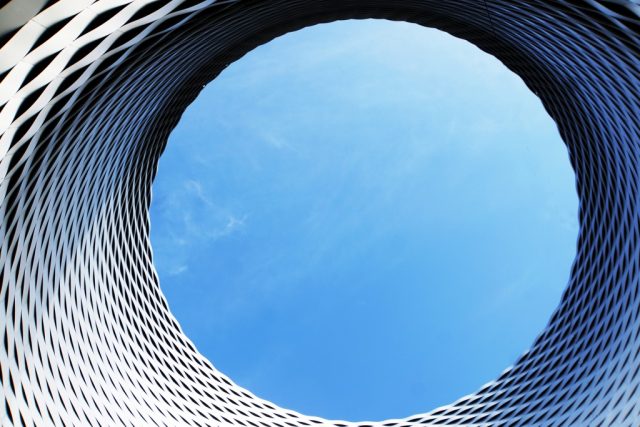 Rosmarie Voegtli
Iberia's newest direct flight is to what is perhaps Switzerland's most cosmopolitan city, which we covered in this blog not long ago. But now, just over a month out from the 47th edition of its world famous Art Basel (June 15-18), we return for another look at the modern and creative side of this country's third largest city, in the northwest just across from the border with both Germany and France.
Basel's relationship with great art goes back centuries, of course, and its classics are superbly showcased in its Kunstmuseum, one of the world's oldest municipal art collections; there's also the distinguished Kunsthalle, focussing more on temporary exhibitions; an Antikenmuseum displaying treasures of ancient Mediterranean civilisations; and the Schweizerisches Architekturmuseum, covering Swiss and world currents in architecture.
Speaking of which, in addition to the mediaeval, Renaissance, Baroque, and neoclassical buildings abounding in its historic core, Basel and its environs are also Switzerland's capital of modern architecture, home to landmarks by the likes of Mario Botta, Frank Gehry, Zaha Hadid, Herzog & de Meuron, and Le Corbusier.
Up in the northern, industrial area of the city hard by the French border, the sprawling campus of the Novartis pharmaceutical group is home to a cluster of modern buildings from some of the world's most distinguished architects and firms, including Gehry, Rafael Moneo, Peter Maerkli, SANAA, and Diener & Diener; the Basel tourism office even runs a guided tour of the campus (Novartis donates its take on the tours to to International Committee of the Red Cross, by the way).
Out in the northeastern suburb of Riehen, the 20-year-old Beyeler Foundation is well worth a visit not just for its spectacular art collection including the likes of Van Gogh, Picasso, and Warhol but also its luminous structure by Renzo Piano, playing brilliantly with light and transparency in a parklike setting.
For a look at the work of Herzog, a highpowered, groundbreaking firm based here, check out the newish exhibition hall at the Messe Basel (trade fair grounds) and the expanded Museum of Cultures; it's also worth a hop north just over the border  in the German town of Weil am Rhein, to their VitraHaus – part of the Vitra furniture company headquarters – whose cubes stacked seemingly freeform atop one another leave most observers open-mouthed.
Also worth seeing out of town nearby, is a masterpiece by the legendary Swiss-French architect Le Corbusier: the chapel of Notre Dame du Haut in the town of Ronchamp, in France just over an hour's drive outside Basel.
More information in English: Basel.com; best fares from from the USA, from Spain.