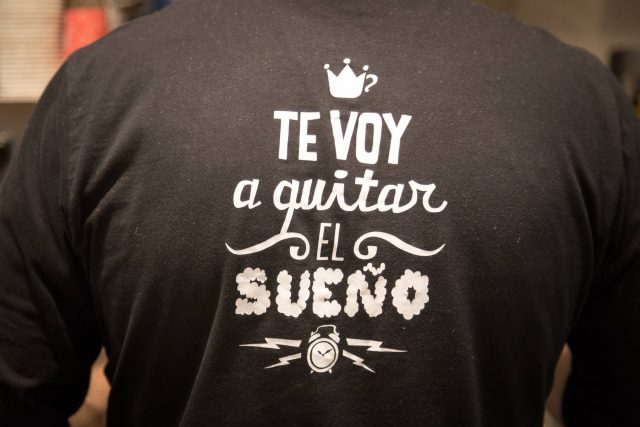 all photos | José Luis Bravo
Coffee has been beloved in Spain for centuries since its introduction from the Middle East/North Africa. But until fairly recently, it has hewed to the classic brews of time immemorial, primarily café solo (black expresso) and café con leche (latte).  But as I noticed especially on a recent visit to Málaga, these days the diversity of coffee culture, as well as an improvement in roasting methods away from the traditional burnt-sugar torrefacto common throughout much of the past century, has been making major headway around the country. 
You can, of course, still get your solos and con leches. But other – sometimes quite subtle – variations include:
Nube (Cloud): Milk with very little coffee.
Sombra (Shade): Because it's a shade more coffee than a nube.
Corto (Short): Nearly half and half coffee-milk.
Mitad (Half): Half and half.
Largo (Long): Mostly coffee with a splash of milk.
There's also semi-corto and semi-largo, which are someone less popular.
Come with me now to the historic downtown of this sun-splashed city on the Costa del Sol, and have a cuppa or three at 10 cafés both classic and contemporary:
Café Central
A Málaga icon, both for its longevity (est. 1920) and its superb location, on old-town hub Plaza de la Constitución. Always full, it has walls full of photos of the Málaga of decades past, along with some famous tilework that sets out the terms, like the ones mentioned above, for ordering coffee. It was 1950s owner José Prado Crespo who came up with this inspired list, which became part of local lore and is actually as relevant today as it was then.
Bertani
All of us have ordered a take-away cuppa, right? Well, this is one of the best in town, and not just any take-away countre. No tables or chairs, just a cute little hole in the wall at Calle San Juan 40, it nonetheless delivers a gourmet coffee experience, with certified-quality beans from Colombia Honduras, Kenya, Ethiopia, and elsewhere. Not sure where to start? Just tell the counter folks what you like, and they'll come up with the perfect cup for you.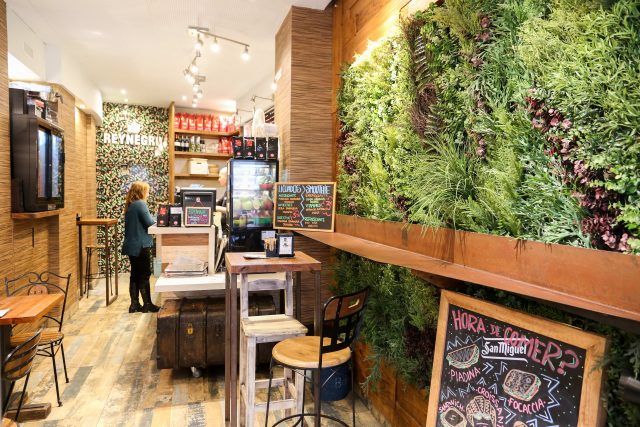 ReyNegro Caffè
Here in Málaga, of course, "Black King" doesn't mean of Letsie III of Lesotho or Swaziland's Mswati III, but rather the modern little café named after that magisterial dark liquid so prized by many. Right on the city's premier restaurant row, at Calle Strachan 11, this little joint really knows its java, with an almost endless menu from the simple café solo to caffeinated concoctions such as Ciaobella (expresso with with white Nutella, milk, and whipped cream) and Shakerato Correcto (expresso shaken in a cocktail shaker with ice and your choice of liquor).
Julia Bakery
Located on Calle Carretería 44, clean, contemporary-feeling Julia is a magnet for locals thanks to its English/American-style cupcakes, cakes, and pastries (including plenty of vegan options), with top-quality coffee to go along with them.
Dulces Dreams
Another cool little spot on the Plaza de los Mártires Ciriaco y Paula 6 (and part of the entorno Thyssen, the lively little district around the Carmen Thyssen Museum, a respository of Spanish and European masterworks). The coffee here is organic, and they look into every little detail, down to the perfect music, mod/arty decor, and evocative lighting. If it's sunny out, by all means sit on the cute, quite terrace!!
El Último Mono
"The Last Monkey",  named after a short-lived late-night comedy talk show, is one of those one-of-a-kind spots which includes personalised furniture as well as a full dose of art and culture. "All natural" is the watchword here, from the orange juice to the coffee, as well as the house-made cookies, brownies, and muffins.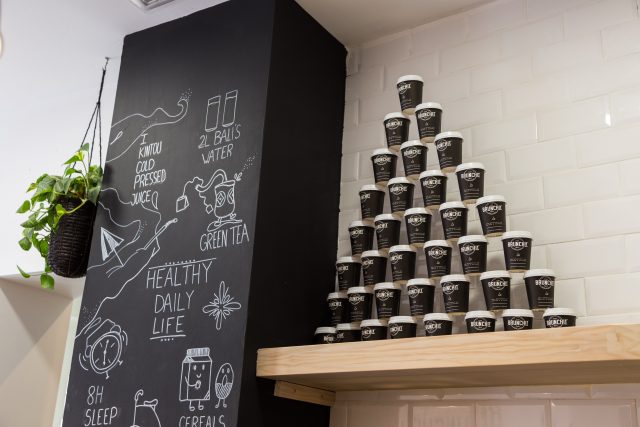 Brunchit
A cute little space at Calle Carretería 46, Brunchit (above) is aesthetically all about black and (mostly) white, including painted exposed brick – an inviting little space to hang out – even for hours, if you like. Add delicious breakfasts and healthy natural menu – maybe a nice organic latte to wash down a tasty brioche with butter and jam. Or skim-milk yogurt with muesli and fresh fruit?
Recyclo
Central Málaga is great for getting around by bicycle, and with this cute "bikecafé" concept at Plaza Enrique García Herrera 16, bike rental meets refuelling! With brick walls and rustic wood tables and floors, it's open 9 am to 2 am for coffee, light fare, and beer, and has become a popular gathering place for local cyclists. A particularly great spot to meet fun locals!
Galopain
A little bit of Paris at Calle Maestranza 2 in the La Malagueta neighbourhood – a cavalcade of croissants, other breads, and luscious, colourful pastries, along with a selection of fine coffees brewed from the world's best beans, custom-toasted for them. C'est si bon!
Cafeteria Bar Flor
Also in La Malagueta, right next to the city bullring, another historic little spot is reckoned by many locals to be the home of Málaga's best java – no surprise, because it's the home base of Rabi Aouam – Andalusia's top barista and one of Spain's best – whose philosophy is to "use the best possible raw materials".
So what's your own favourite way to take coffee?
Best fares to Málaga from the UK, from the USA.