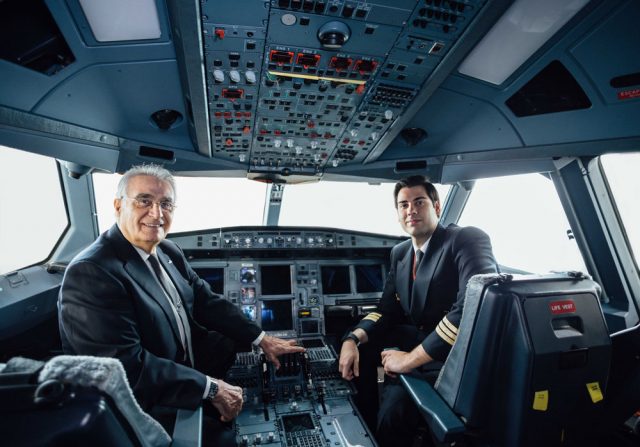 José Luis gave up flying 15 year ago, after decades of piloting commercial aircraft from DC-3's to A300's. Carlos, for his part, is just starting out with Iberia, having spent eight months on short- and medium-haul routes for us (as he puts it, part of the "A320 family").
To commemorate our #Iberia90thAnniversary, each month in our Ronda inflight magazine we've asked employees past and present to reflect on how they see the evolution of their particular profession as well as our company. Recently, it was the turn of our pilots.
What did it take to become a commercial airline pilot back during the career of José Luis? How about these days, for Carlos? How has the profession changed? Which aircraft does each love the most? Favourite destinations? And here's an interesting one – how does it feel to be a passenger on another pilot's plane?
Learn all this and more here, in our recent edition of Ronda Conversations.
Because a lot happens in 90 years, but throughout it all we have never stopped growing and moving forward. And since it's not really possible to know where you're going if you don't know where you've come from, how have we changed as an airline? Learn more from the conversation between José Luis and Carlos – an invigorating mix of nostalgia and excitement for the future!