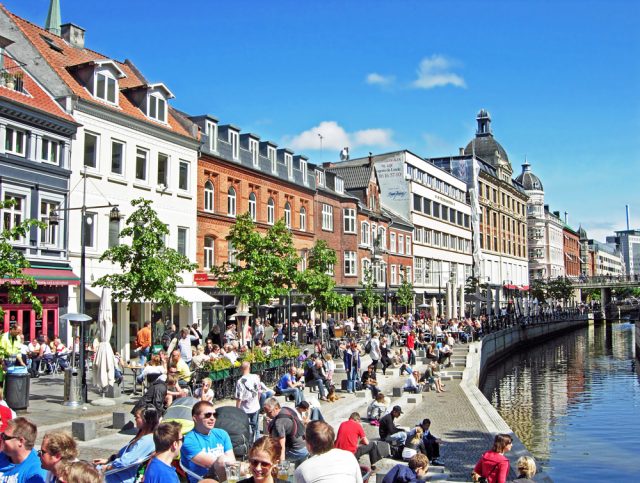 photo | balipadma
Hey, can you by any chance name a Danish city outside of Copenhagen? Most likely not. Your loss, really, because Denmark's second largest, for example, is a truly charming bit of business called Aarhus, (pop. 265,000, larger metro area 330,000), on the coast of the Jutland peninsula a three-hour drive (or three-and-a-half hour train ride) from the capital. So charming – and cultured, in fact – that it's been named a European Capital of Culture for 2017. 
Established as a Viking settlement as early as the 8th century (and named after the mouth of its eponymous river), Aarhus (which from 1948 to 2011 was officially spelled Århus) is both accessible and friendly – in fact, the Danes dub it "the city of smiles" – with a small-town feel yet a certain cosmopolitan cool. It's a beguiling mix, to be sure.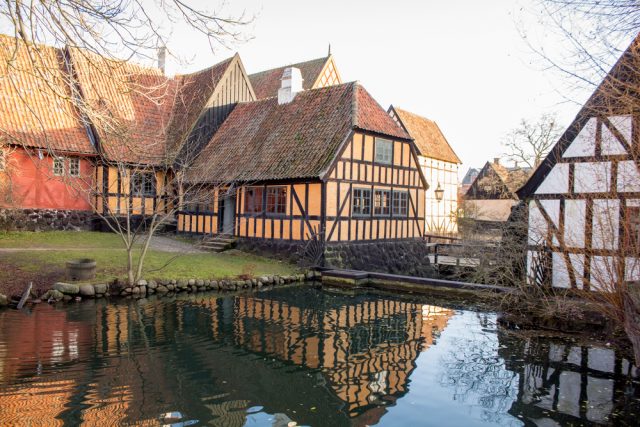 photo | Olek Shmaliy
The compact old town, called the Latin Quarter, is a charmer of cobbled lanes and and half-timbered houses; don't miss its prettiest lane, Møllestien with façades like something out of the Brothers Grimm. In fact, the entire city centre is pretty easy to stroll – or bike (the public City Bikes are popular with locals, and a great way to get around as a visitor). You'll find the elegant downtown Store Torv with its impressive Clemens Kirke, the city's 13th-century cathedral. Follow the famous local canal past notable landmarks such as the theatre, the Viking museum, and the historic townhouses of the Skolegade. Den Gamle By is a fascinating open-air museum of historic buildings – they just love this kind of thing in Scandinavia. And Moesgaard is another must – a futuristic building whose cultural and ethnography exhibits are superb (the star here is Grauballe Man, a well-preserved, 2,000-year-old body found in a local bog). And if you're interested in modern art also don't miss the ARoS Art Museum.
As the sun goes down, things liven up even more, with college kids and twentysomethings multiplying on the streets. Things start on a mellow enough note in the pubs but kick into higher gear as dance clubs like Train and Fabriken open for the night – until by 5 in the morning or so you could find yourself on a packed street in a scrum of modern-day young Vikings (and Vikingettes) anxious for a little lighthearted pillaging (or at least more partying).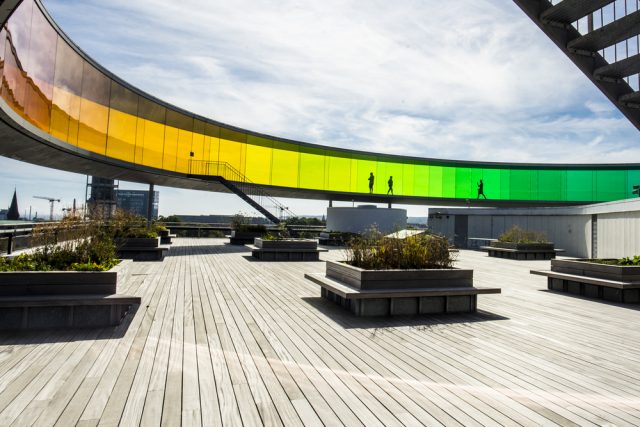 photo | Tom Roche
Beyond all that, things are if anything even more exciting this year thanks to the extensive European Cultural Capital programme. And more than most cities which get a perfunctory turn at it each year, Aarhus truly merits the name especially thanks to its musical history. In the 1950s lots of jazz clubs sprang up, fuelled by the young population, then the scene diversified into rock and other genres of pop; in fact, since the 1970s, the city's been the epicentre of Danish rock music, and is home to the annual Aarhus International Jazz Festival, SPoT Festival, and NorthSide Festival. Check out the online calendar for cultural capital event details.
A long way from the city's Viking roots, but in its own way just as lusty. To the longboats!
More information: VisitAarhus.com.