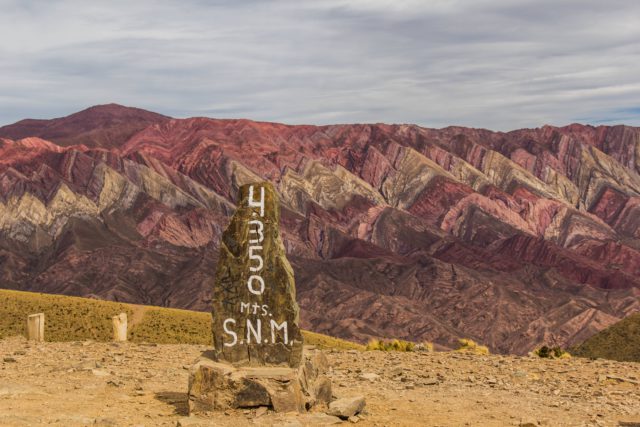 Beyond capital Buenos Aires, South America's second largest country is packed with an enormous variety of incredible sights, sites, and experiences. And one area which tends to get less attention from visitors is its northwest, the Argentine Northwest (sometimes referred to by the Spanish acronym NOA) is a perfect, and very c0lourful example. When I visited not long ago, I was totally charmed by the authenticity of its towns and people.
I began my adventure in San Miguel de Tucumán, capital of Tucuman province and one of Argentina's most historic cities, where among other events the country's declaration of independence was signed in 1810. Impressive sites include Plaza Independencia, the Casa de Tucumán, the Statue of Liberty, and the Bicentennial Monument, all easy to take in on a pleasant stroll through the historic centre.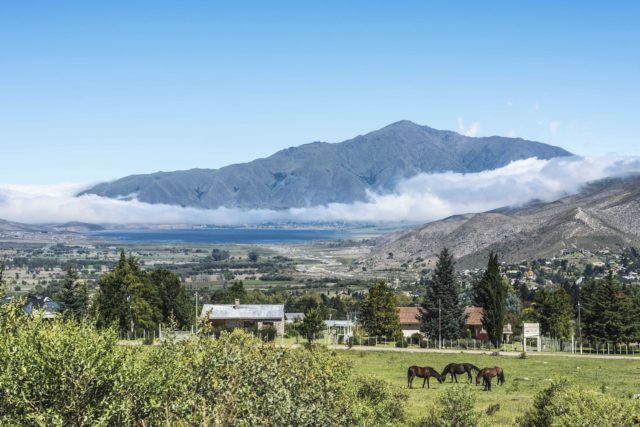 San Miguel is also the gateway to a new world – which you'll notice right away in travelling here from Buenos Aires (a flight of about 90 minutes), Rosario (about an hour's flight), or Córdoba (40 minutes' flying time). One good example, west of the city, Tafí del Valle is a charming little town some two hours' drive through the craggy valleys and hills of the Valles Calchaquíes and the Sierra del Aconquija, along with green, grassy plains between them, from which you'll witness panoramic vistas so spectacular that words can't do them justice. Tafí makes an excellent base for lovers of nature and adventure sports, thanks to the cool options offered around the town in spots like the La Angostura reservoir.
Tafí also has a claim to fame on the culinary front – artisinal cheeses made from ancient, nearly secret recipes which have even been declared a "National Gastronomic Treasure". If you can arrange a visit in February, by all means do so, as that's when Tafí hosts the National Cheese Festival.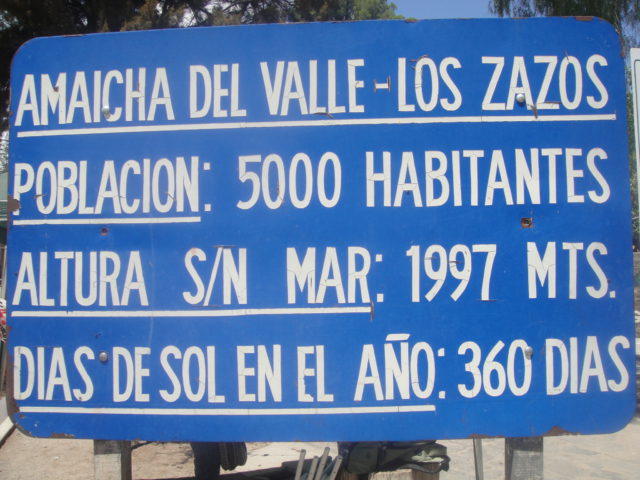 Farther north, the magical town of Amaicha del Valle, which boasts 360 days of sunshine per year and is home in late February to the Pachamama Festival, celebrating Mother Earth with pre-Columbian rituals and filled with music, street processions, and other colourful folkloric pageantry. Nature-lovers will be fascinated by the tranquility and exceptional landscapes along the hiking trails up to El Remate Canyon.
An hour's drive north of Amaicha, the small city of Cafayate in Salta province is known for its fun nightlife and especially its excellent vineyards, forming part of the region's wine route. At its wine estates you can learn about winemaking and overnight on the premises, many of which have been turned into boutique hotels. Up in the hills, you can also explore the Divisadero Ruins – dating back 6,000 years – and the nearby waterfalls, as well as the famous Quilmes Ruins, dating back to 850 AD.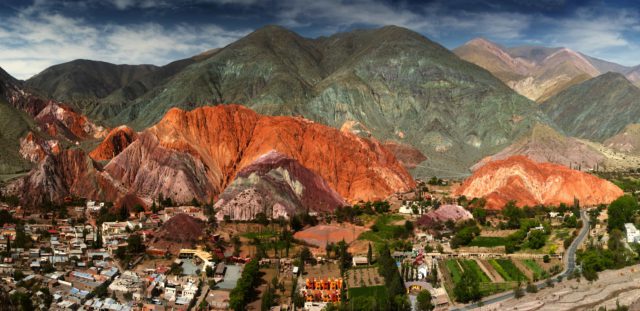 After spending a night in Salta and enjoying its fine colonial architecture, we drive 2 1/2 hours north to Purmamarca, known for the singular beauty of its colourful mountains, and start exploring Jujuy province, beginning with the Quebrada de Humahuaca., a narrow valley that has been declared a UNESCO World Heritage Site. Its Cerro de los Siete Colores (Hill of the Seven Colours, above) is distinctive for its geological layers of different colours depending on the predonimant minerals in each. The town's streets (many unpaved even today) are lined with restaurants and handicrafts shops full of amazing potential mementos.
We also had the good fortune to be in Purmamarca during the celebration of the pre-Lenten Carnival in February, when the streets and squares are overrun by dancing and partying crowds in folkloric, mirror-coloured costumes and other colourful dress. I found the cheerful locals treat visitors like family.
Our last stop before crossing into Bolivia at the La Quiaca frontier pass was Humahuaca, an hour's drive north from Purmamarca that's a picturesque enclave with a strong colonial flavour features cobblestone streets and carefully preserved buildings. It also makes an ideal jumping-off point to explore the surrounding Serranía de Hornocal mountains (top), reaching as high as 4,760 metres (15,620 feet); from here, the views of the abovementioned Humahuaca Valley are simply spectacular, their slopes covered with triangles of brilliant colours.