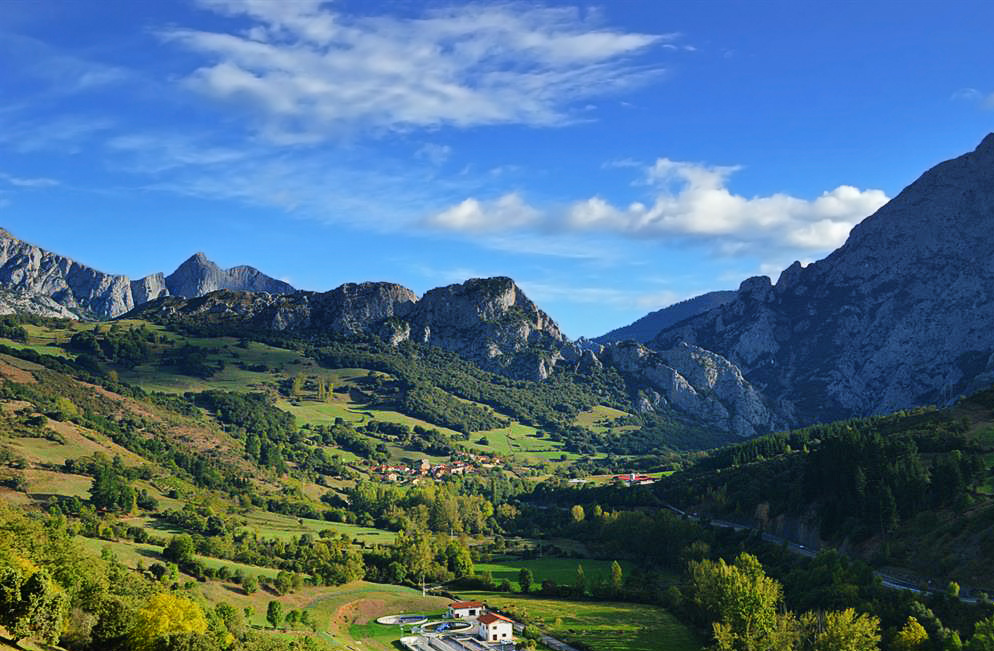 One of Spain's best kept secrets is a land of green rolling hills and rugged sea coast, wedged up north between the Basque Country and Asturias. Cantabria is an autonomous community with a huge, bustling capital, Santander, but in its hinterland also thousands of sweet little corners which will send nature lovers, history buffs, culture vultures, and adrenaline junkies over the moon.  Let me count the ways…
Sure, let's by all means start in capital Santander, which we covered more in detail in this blog quite recently. Its key sites include highlights such as the Magdalena Palace; the Grand Casino; the Plaza de la Porticada; the main post office, the 1930s-era exhibition hall Palacete del Embarcadero; Los Raqueros (seafront statues of naked lads who back in the day used to dive for coins); the classic 19th-century covered market, the Mercado de la Esperanza; and of course the 12th- to 14th-century Cathedral of Our Lady of the Assumption of Santander.
But it's beyond the capital, that the possibilities truly open up and become seemingly endless, from surfing at the amazing Cantabria beaches to memorable family outings 17 kilometres (11 miles) south of the city in the compact Cabárceno Natural Park, a true wonderland of scenery and wildlife – some native, others imported (tigers, elephants, giraffes, hippos, all living nearly free in a gorgeous setting).
Liencres Dunes Natural Park, in the township of Piélagos, is another marvelous experience which includes a pair of quiet beaches, Valdearenas and Canallave. In fact, the sea is an integral part of Cantabria's identity.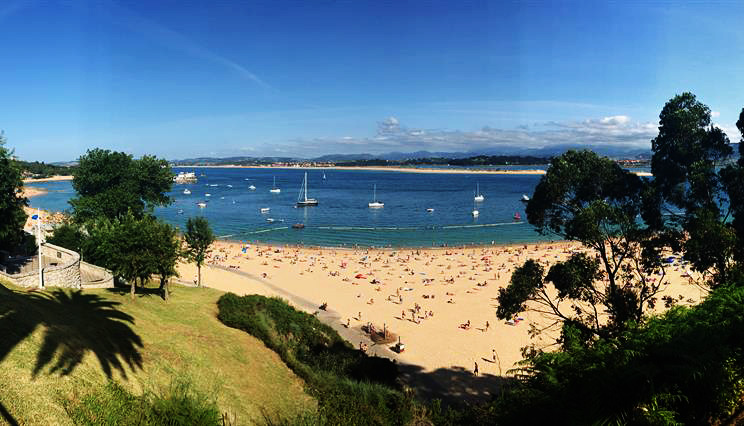 Cantabria can also boast some of Spain's prettiest villages and small towns, such as Castro Urdiales, Laredo, Santillana del Mar, Comillas, Liérganes, Carmona and Cartes., offering several lovely driving routes. Others such as San Vicente de la Barquera and Potes are part of the Cantabria stretch of the Way of St. James pilgrimage route to Santiago de Compostela.
Two other spots not to miss are Comillas' very distinctive villa El Capricho, designed by legendary architect Antoni Gaudí in the 1880s, and the Altamira Museum outside Santillana, documenting and partially recreating the nearby cave dubbed the "Sistine Chapel" of prehistoric art.
Finally, take full advantage of the delicious Cantabrian cuisine, particularly its seafood. The local anchovies have the reputation of being Spain's most exquisite, but other bounty of the sea such as clams, red mullet, sea bass, shrimp. The bounty of the land is also a treat, with superb artisanal cheeses and top-quality organic beef, chicken, and pork.
Many are the restaurants in which to try all this. Of course, Santander has the greatest concentration, especially in districts such as the Barrio Pesquero, Puertochico and El Sardinero; one particularly outstanding one is called El Serbal. Other notable examples throughout the region include Cenador de Amós in Ribamontán al Monte; Restaurante Solana and Hotel del Oso in Camaleño; Villacarriedo's Las Piscinas; El Retiro in San Vicente de la Barquera; and La Arboleda in Castro-Urdiales.
More information: CantabriaSpain.co.uk; best fares from the UK, from the USA.