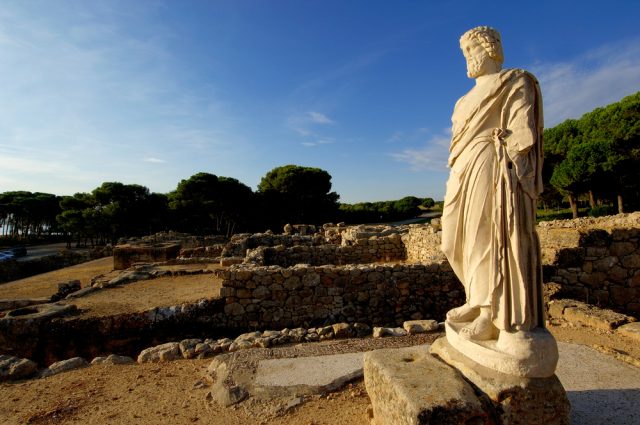 photo | Josep Curto
That the history of Spain includes centuries as a colony of ancient Rome as well as rule by Muslim dynasties from North Africa is known to many. What's less familiar are the others who came before them, including Celts, Iberians, Phoenicians, Carthaginians, and even the ancient Greeks.
The Hellenic world in the first millennium BC was, as you'll recall, split into dozens of city-states (Athens and Sparta being the best known today). A number of these traded all around the Mediterranean basin – for example, with the Tartessians of what is today western Andalusia. And at least 30 also seeded the region with scores of colonies – either trading outposts or city states in their own right. And the ruins of the westernmost of these can be seen today in the Catalonia province of Girona – a place that always fires my imagination whenever I visit.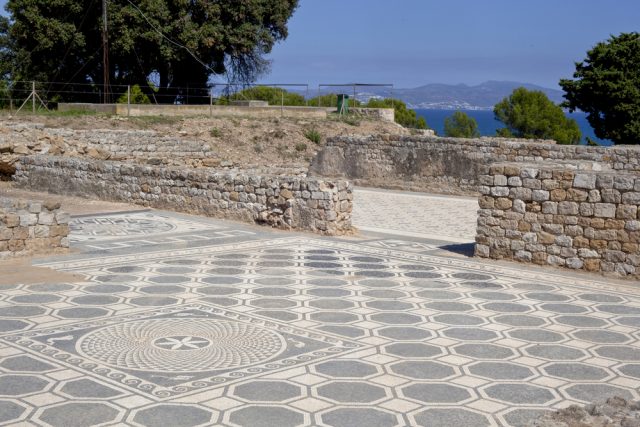 photo | Lobro
The colony of Emporion (today called Empúries by the Catalans, Ampurias in Spanish) was founded in 575 BC on a small coastal island at the mouth of a river by colonists from another Greek colony in Massalia (modern-day Marseille), which in turn had been established by the city-state of Phocaea, on the coast of Anatolia (modern-day Turkey). Its name means "place of commerce", but Emporion grew to be a large, fairly prosperous city; eventually it was taken over by the Romans under Julius Caesar beginning in 49 AD, but then abandoned in the early Middle Ages when it became too vulnerable to sea pirates.
Located near the charming fishing/beach towns of L'Escala and Sant Martí d'Empúries, the 30-hectare (74-acre) archaeological site, a 40-minute drive northeast of Girona city and 90 minutes north of Barcelona, has three distinct areas: the old town, the "new" town, and the Roman town. Archaeologists started getting to work here in 1908, but even today just about a quarter of the site has been excavated. Among the structures uncovered in the four-ha (ten-acre) Greek town are a handful of temples, including the Temple of  Asklepius, god of medicine; houses with mosaics and murals; and a few large water cisterns.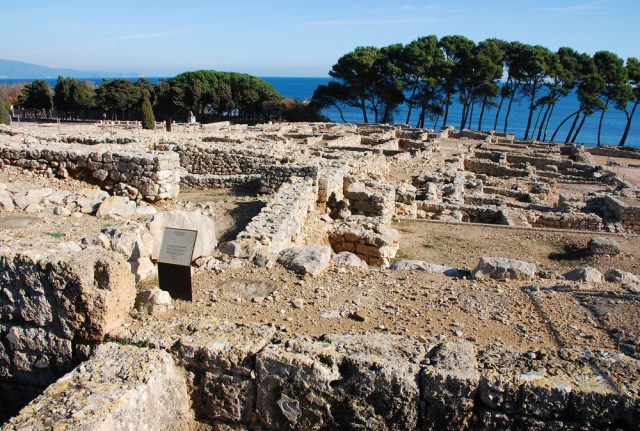 photo |  Karel Gallas

Out in the much larger (23-ha/57-acre) Roman town, meanwhile, you'll find a forum where concerts are sometimes held in summer; a pair of villas; encircling walls; and an amphitheatre. There are also several early Christian churches and sites, dating to the 4th to 7th centuries AD. And you'll definitely want to stop into the small museum, which has a number of sculptures, ceramics, bronze tools, coins, and other artifacts from the excavations, as well as explanations of the site and its history. The whole visit, depending on how quickly you move or how in-depth you want to get, can last two hours to a half day. Some guided tours include characters in period costume.
The Greeks settled in a handful of other spots down the coast through present-day Alicante, but Empúries was the largest city, and the only one which left significant traces. Astonishingly, the ruins are not yet a UNESCO World Heritage Site, but no matter – they are an awesomely evocative window into the world of 2,600 years ago that you won't soon forget.
More information: VisitLEscala.com; best fares to Barcelona from the UK, from the USA.