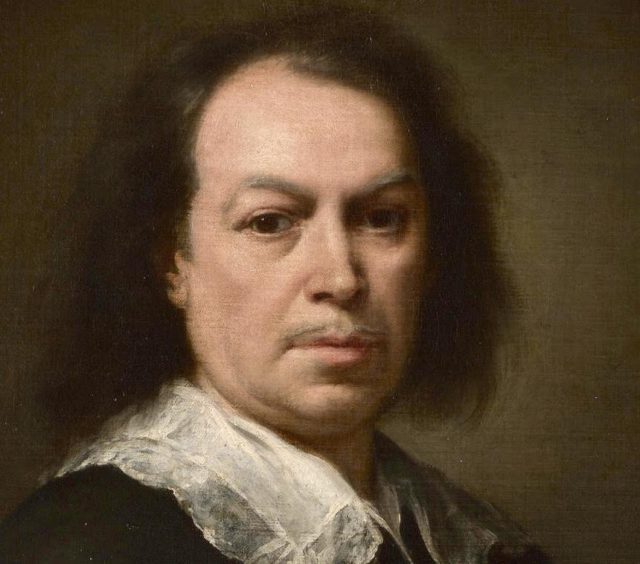 photo | National Gallery
Over lo, these many centuries, Spain has been blessed by the gods of high culture with an unusually high number of Spanish painters and sculptors who have achieved international reknown – and even changed art history. And this year, the country is celebrating its #AñoMurillo – the 400th anniversary of the birth of a painter who these days tends to get lost amid names like Picasso, Goya, Velázquez, El Greco, Dalí, and Miró, but who until the 19th century was actually Spain's most famous and influential painter. Let me introduce you, friends, to Bartolomé Esteban Murillo (1617-1682).
image | VisitSevilla.es
Born (probably) and certainly raised, studied, mostly worked, and died in Seville, Murillo did a lot of religious themes (such as The Holy Family of the Little Bird, below, hanging permanently in Madrid's Prado Museum) and commissions for Catholic institutions. But he also also did quite a few images of contemporary people, especially children, and had quite a bit of influence on painters throughout Europe in the 17th and 18th centuries.
photo | Museo del Prado
The celebration – which includes various and sundry cultural events – revolves around the central exposition "Velázquez | Murillo Sevilla" at the 17th-century Hospital de los Venerables (Plaza Venerables 8,), a onetime priests' residence near the cathedral which is now devoted to events and exhibitions. Though in this exhibition (running through February 28) Murillo admittedly gets second billing to his illustrious colleague and fellow Sevillan painter Diego Velázquez of Las Meninas fame (also on temporary display here, by the way), it does showcase quite a few of Murillo's most seminal works, such as the aforementioned Holy Family of the Little Bird (above), San Pedro Penitente (Penitent St. Peter), and Joven Mendigo (The Young Beggar, right), on loan from the likes of the Prado, the Louvre, London's National Gallery, and New York City's Frick Collection.
In addition, you can visit sites such as the modest, two-storey Casa de Murillo (Calle de Santa Teresa 8), home to the painter during the last years of his life (now it's also home to the Andalusia Flamenco Institute); the Quinta Angustia chapel and font where the artist was baptised, now part of the Santa María la Magdalena Church (Calle San Pablo 12); and the Museum of Fine Arts, which displays Murillo works such as San Vicente de Padua con el Niño (St. Anthony of Padua With the Christ Child). All testament to a man who remains truly one of Spain's most illustrious painters.
More information in English at VisitaSevilla.es. Best fares from Best fares from the UK, from the US.