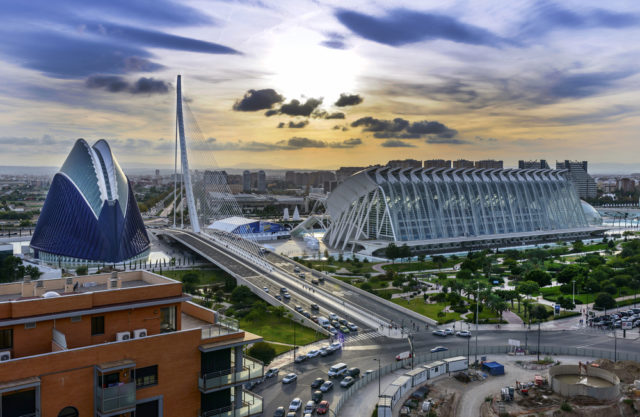 photo | fotomicar
Especially beginning in the late 19th and early 20th centuries, quite a few Spanish architects have built quite the names for themselves – perhaps most prominently the Modernist likes of Antoni Gaudí. And especially since the return of democracy starting in the late 1970s following the demise of the dictatorship of Francisco Franco, the country's renewed creativity has made its mark felt in architecture as much as any other endeavor. Here are three of the top celebrity architects and where you can see some of their best work (much of it, naturally, in Spain).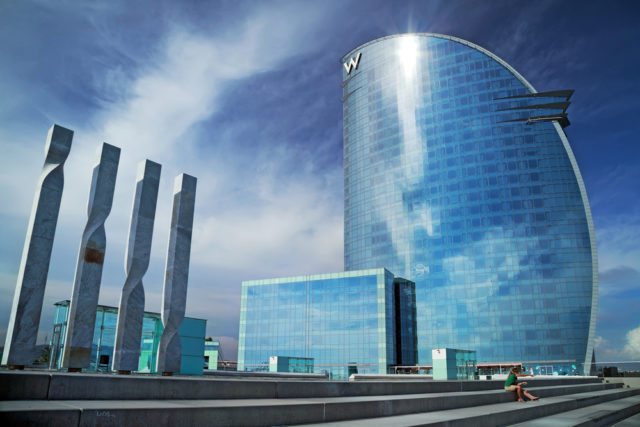 With more than a thousand projects completed, at age 78, Bofill heads up a prolific, Barcelona-based architecture shop which worked in more than 50 countries but many of them in his native Catalonia and elsewhere in Spain. Notable examples include terminals at Barcelona's Aeoroport del Prat (above), the city's W Hotel and port expansion; and various other company and governmental headquarters, blocks of flats, and cultural institutions.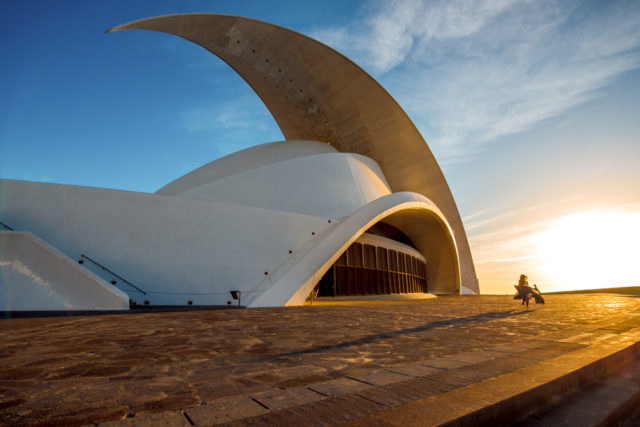 photo | RossHelen
Born in the Benimàmet area of Valencia  in 1951, Calatrava's home town is also the site of one of his most prominent neofuturist works, the City of Arts and Sciences (top), built over several years ending in 2005 and so striking it has been featured several times on screen (such as Tomorrowland, 2015, and Dr. Who). Others were built in preparation for major events such as the 1992 Barcelona Olympics (such as the Montjuïc Communications Tower) and Seville World's Fair (the Kuwait Pavillion, the dramatic triangular Alamillo Bridge over to La Cartuja Island on which the fair was held). Other favourites include the Zubizuri (1994-97),a footbridge spanning the right and left banks for Bilbao's Nervión River, and the Auditorio de Tenerife cultural centre as well as its 1996 congresses/trade fairs complex of Santa Cruz, on Tenerife, Canary Islands.
Outside Spain, prominent buildings include the 2016 Museu do Amanhã (Museum of Tomorrow) in Rio de Janeiro as well the World Trade Centre Transportation Hub, part of the complex which finally replaced the Twin Towers destroyed the the terrorist attack of September 11, 2001.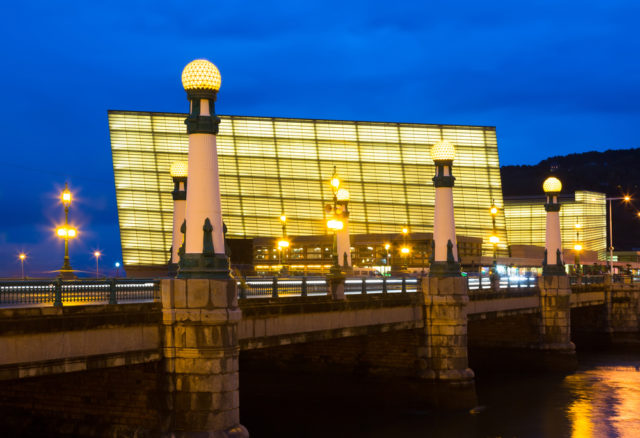 photo | Iakov Filimonov
About to turn 80, Moneo was born in the Navarra city of Tudela and to date has been the only Spanish architect to have received the Pritzker Prize (not even Bofill or Calatrava), architecture's answer to the Nobel Prizes, with the prize jury citing in Spain Madrid's Bankinter and Atocha railway station expansion; a town square in Logroño, Rioja; the Previsión Española office building in Seville; and Barcelona's L'Illa Diagonal shopping centre. Among other important works are Bilbao's Kursaal cultural venue and congress hall; and the expansion of Madrid's iconic Prado Museum in 2007.