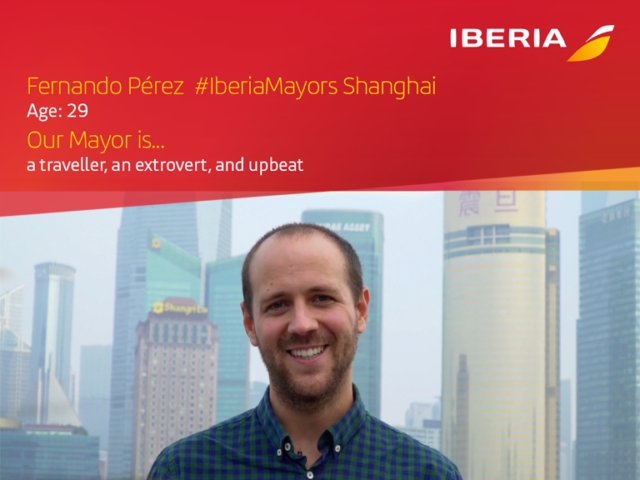 Today we take you to China's largest city, Shanghai, guided by our Iberia Mayor Fernando Pérez, who describes Shanghai as a destination you really shouldn't miss, especially if you love architecture, history, and cuisine.

Fernando starts us out on one of Shanghai's most iconic spots, the Bund, the riverfront promenade which offers the chance for some great photos of the cityscape and the spectacular skyline across the river of Pudong, the modern financial and business district with some of China's (and the world's) tallest skyscrapers.
After drinking in these impressive views, our Iberia Mayor recommends we head over to Pudong's Shanghai Tower, the world's second highest skyscraper, for an unbeatable panorama over much of Shanghai (if you have a fear of heights, though, you might want to think twice about this one!). You can cross the Huang Pu River by ferry in just ten minutes.
In the old city centre, Fernando informs us we'll find quite a few colonial-era buildings of the 19th and early 20th centuries, featuring British, French, and Russian architectural styles. And over near Yuyuan metro station you can experience the old walled city, perfect for strolling past the largely renovated buildings and enjoying the bustling streets, lanes, sites, eateries, and watering holes. At the centre of this district is Yu Garden, "an oasis amid the bustle" created by a rich merchant during the Ming dynasty.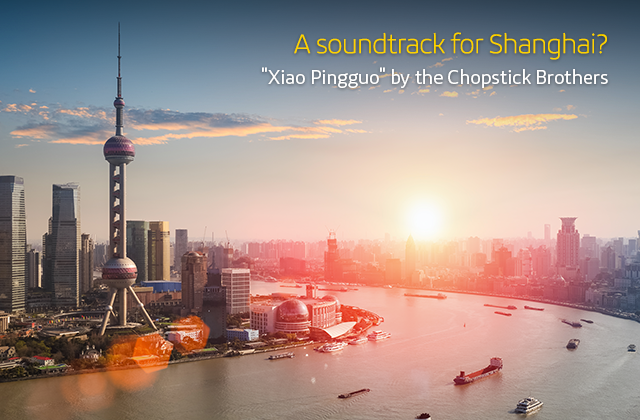 And of course when it comes to cuisine, China offers a wealth of delicious eating, and is especially famous for its dumpling and duck restaurants (dumplings especially are especially recommendable as one of the tasty street food specialities, eaten at street stands while you watch the hustle and bustle around you).
And to get a good sense of the scale of this gigantic metropolis, no better place than the Museum of Urban Planning, which among other exhibits features a huge and exact scale model of Shanghai.
On the outskirts of the city, Fernando also says the "water town" of Qibao, is fascinating to visit, with its ancient houses and canals – just keep in mind that the local cuisine out here has some flavours you might not be used to ("stinky tofu", anyone?). Then to cap off your day, head back to the Bund to catch the even more spectacular sight of Pudong all lit up at night.
One of the more suprising discoveries Fernando made about this city and country is that "their siestas here are longer than in Spain!"
And finally, one of our Iberia Mayor's under-the-radar favourites is Houshan Park in the Hongkou district's onetime European Jewish ghetto, where you can spot some of the city's oldest houses, as well as locals playing cards and practicing tai chi.
Best Iberia fares from the U.K., from Spain.