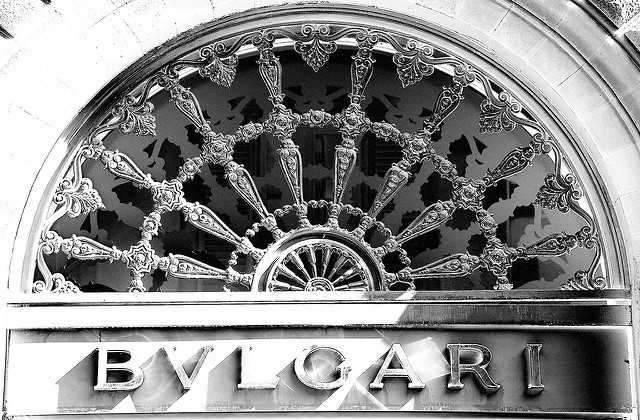 photo | juan carlos peaguda

The Spanish capital's distinguished 24-year-old Thyssen-Bornemisza Museum is known for its eclectic 1,600-work art collection and innovative temporary exhibitions. And given that fields such as fashion and design do have a strong interconnection with art, it's been branching out in recent years to shows such as the one on the classic Paris couture house Givenchy we covered in this blog two years ago. Now the museum heads over to Italy not for Caravaggio or Michelangelo or any number of Italian Old Masters, but rather a legend of luxury and style in jewellry, accessories, and more: the Rome-based, 132-year-old house of Bulgari. 
Its recently inaugurated exhibition Bulgari and Rome, running through 26 February, explores the inspiration found in Roman art – from classical antiquity to the present day  – by the artisans of Bulgari since its founding in 1884.  A selection of more than 140 pieces from the company's Heritage Collection (including items of the museum's co-founder, the Baroness Thyssen, a Spanish flight attendant who married very well indeed) are paired with their sources of inspiration – depictions of Rome in art as well as architectural landmarks and details including the Colisseum and the Spanish Steps.
And speaking of the Spanish Steps, this popular Eternal City landmark also recently unveiled a nearly yearlong restoration to their original Travertine marble glory sponsored by Bulgari – part of a recent trend of luxury brands stepping in the rehabilitate some of Italy's deteriorating landmarks (such as Rome's Trevi Fountain by Fendi and the Rialto Bridge in Venice by Diesel).