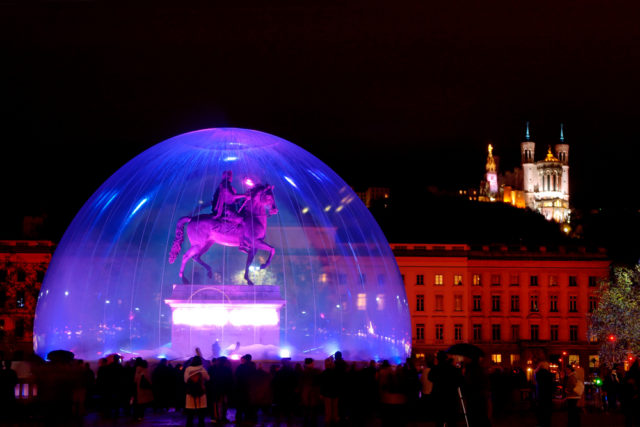 There are many reasons to visit France's second largest city. Its remarkable history; impressive monuments and sites; and of course its recognised status as France's culinary capital. But another spectacular reason to visit Lyon in early December is the Fête des Lumières, which runs today through Saturday, bathing this elegant city in light and colour at the onset of winter and the Yuletide season.
And along with its splendid Christmas markets, this four-day festival – this year held today through Sunday – helps make this time of year the favourite of locals, when their city pulls out all the stops and the world's top visual artists come to paint the cityscape with their creativity. One particularly dramatic highlight is the illumination of iconic buildings, plazas, and other landmarks (including the Rhône and Saône rivers themselves) in dramatic colours and images to create enormous postcards of fantasy that will transport you to other worlds and make you feel like you're in some kind of dream.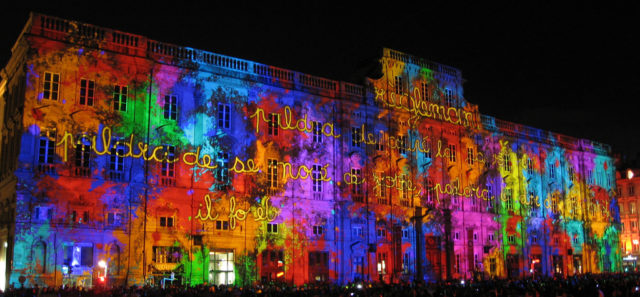 It all sounds cutting edge, but the origin of the Fêtes des Lumières actually dates back to 1852, when on December 8 many lyonnais placed candles in their windows in honour of the Virgin Mary, commemorating Lyon's survival of a bubonic plague outbreak in 1643. In recent years especially the tradition – along with the festival's international reknown – has grown, and the city during these days becomes a bustle of visitors – nearly four million strong. The landmark illuminations number around 70, and run from 8 pm to midnight.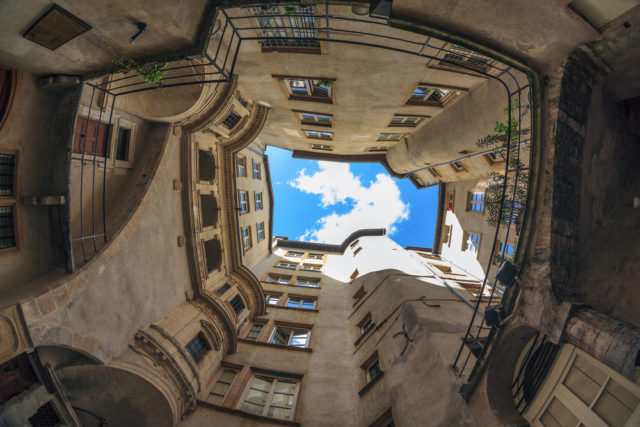 Lyon as a Destination
Even beyond this magical three days, France's third largest city is full of tradition yet also surprises – stately yet also young, bohemian, even edgy. Top attractions include La La Fourvière Hill, looming over centre city with panoramic views reaching even as far as the Alps, but also landmarks such as the elaborate, late-19th-century Notre-Dame de Fourvière Basilica; an ancient Roman amphitheatre; and the Cathedral of Saint-Jean, featuring a spectacular 14th-century astronomical clock.
But the jewel in the city's crown is Vieux Lyon, the very well kept mediaeval district (a UNESCO World Heritage Site, in fact), which is a real treat to stroll – especially its traboules (above), hidden little passageways and courtyards between buildings.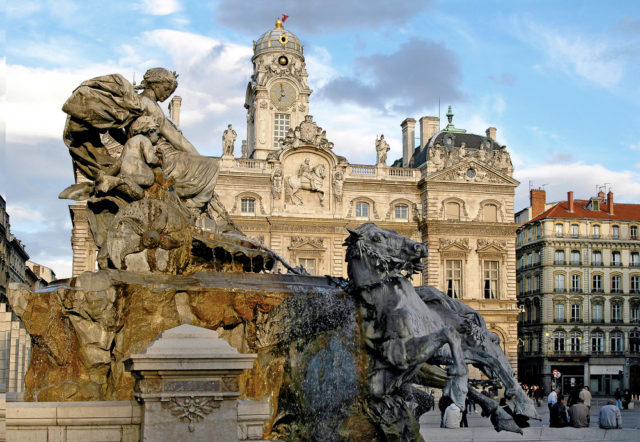 Crossing the Saône, reddish Place Bellecour is Europe's largest pedestrian plaza, not just the starting point for two of the city's premiere shopping streets, Rue de la République and Rue Victor-Hugo, but also a where you'll get an impressive view back across the river up to Fourvière Hill. Not far off, you'll come upon another important square, the Place des Terreaux, home to the city hall and Museum of Fine Arts as well as the impressive Font Bartholdi (above), a work of art whose four horses seem to leap right out of the stone.
Lyon's Incomparable Cuisine
And of course, all this wandering raises an appetite, so no better place for a feed than France's culinary capital, which is particularly noted for typical local eateries called bouchons. These cosy spots have a comfy family-run air, chalkboards with the menu of the day, and local lyonnaise specialities.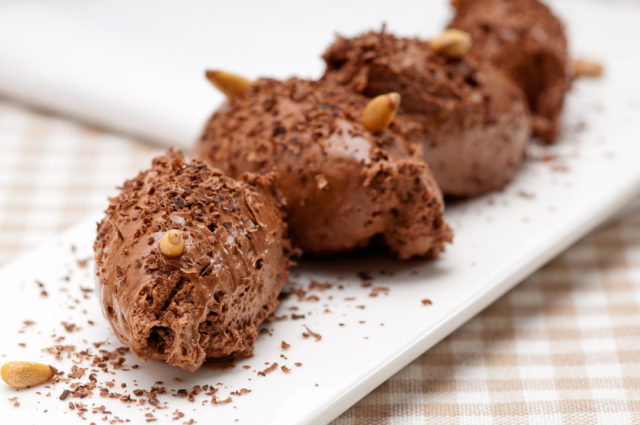 Said specialities include andouillettes sausages, coq au vin (chicken braised with wine, lardons, mushrooms, and garlic – yes this famous dish originated here!), and especially quenelles, ovaloid preparations of creamed fish or meat (there are also sweet versions like the one above). No better place than this city also to experience the superlative vintages of the nearby Beuaujolais and Rhône Valley wine country, which are also a delight to tour.
photos: Jakez; Aurélien Catinon; prochasson frederic; keko64