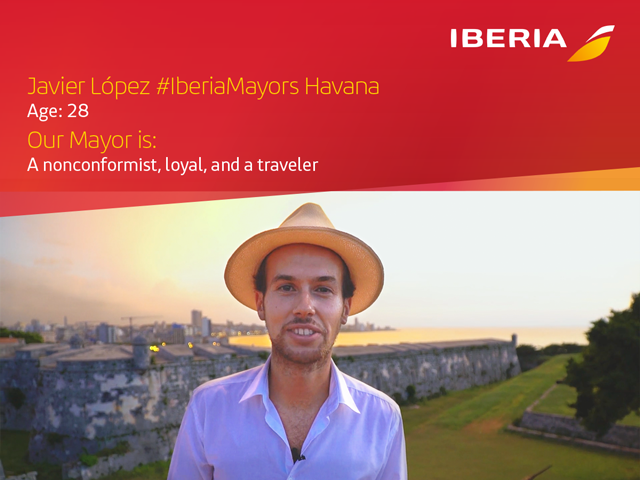 Our man in Havana, as it were, one of our newest #IberiaMayors, is friendly, vivacious Javier López, a 28-year-old who describes his hometown as "fascinating, sensual, and eternal". Roaming Havana – both its fixed-up Old Town and even its shabbier precincts – is a true treat for all the senses.
Javier starts us off by recommending a hearty breakfast in its Vedado district, then taking an elevator to the neighbourhood's highest building, the Edificio FOCSA. This provides a 360-degree overview out over much of the central areas of the city. Then he suggests checking out one of the most iconic spots in Cuba's contemporary history, the Plaza de la Revolución, site of the tall tower dedicated to independence hero José Martí, the modern National Theatre, and the Ministry of the Interior, best known for the steel portrait of Che Guevara on its façade.
We head from here toward Old Havana, stopping to admire the Paseo del Prado, a Belle-Époque boulevard with a tree-lined pedestrian promenade in the middle that has been enjoying a renaissance of sorts lately, such as playing host to a splashy Chanel event this past May.
Continuing into the Old Town via its main street, Calle Obispo, Javier tells us we absolutely must not miss the district's four main squares – Plaza de Armas, the oldest; Plaza de la Catedral; Plaza Vieja; and Plaza de San Francisco. Besides wandering through these atmospheric old streets and lovely colonial architecture, he reminds us to also not miss visits to highlights such as the coral-rock cathedral and the Palace of the Captains Generals, seat of the colonial government.
And to complete that retro-time-capsule vibe, at least once during your visit you should take a ride in an almendrón taxi – those famous, colourful American cars of the 1940s and 1950s – some weathered but quite a few others tarted up almost like new.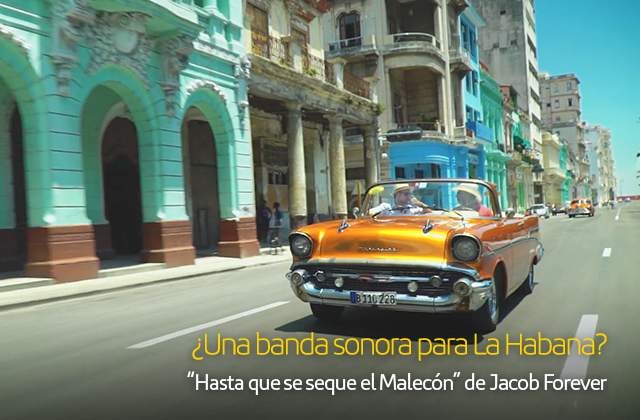 Come mealtime, Javier says his favourite restaurant, Casa Santy, is "tricky to find but has loads of charm." And to put a sweet finish on the whole affair, nothing better than an ice cream at La Casa del Gelato.
There are plenty of appealing watering holes these days in Havana, but Javier especially likes La Flauta Mágica, a terrace bar with its own pool. And if what you want is to truly immerse yourself in Cuban art and soul, La Fábrica del Arte is a cool venue where music and painting mix.
What still amazes Javier about his city is that "people are still upbeat and lively, in spite of years of scarcity of goods and services – including, these days, the Internet".  He signs off with one wish, and that is that "Havana never turns into a city packed with skyscrapers and McDonalds; that it continue to rebuild while still preserving its charm; and that locals see their quality of life improve."
Check out our latest #IberiaMayors tour below (and be sure to switch on the English subtitles)!