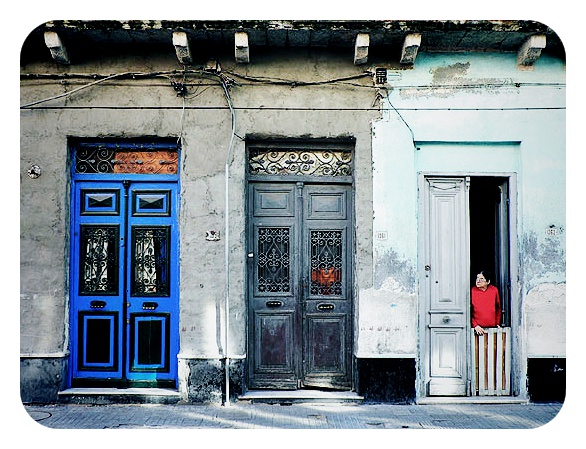 photo | Gonzalo Viera Azpiroz

Uruguay may sometimes pass unnoticed, a great forgotten in the collective travel unconscious. It is precisely this, however, which makes this small South American country a perfect destination for travellers eager for more unique adventures far from the madding crowds. For most, Uruguay will prove a pleasant surprise indeed — especially if the trip takes them places that they have seen on the big screen.
Among the best-known films partially shot in Uruguay was Miami Vice (2006), some of whose most important scenes were shot in the cities of Montevideo and Atlántida. Rumour has it that the film crew became big fans of tortas pascualinas, a typical veggie-filled cousin of the Cornish pasty that's a must-munch on any trip to this country.
As often happens, Montevideo played a stunt double for Havana, a city full of old cars and architecturally quite similar to the old quarter of Uruguay's capital. Indeed, what attracted director Michael Mann was the city's history as well as its architecture, from which he drew amply in the making of this film.
Some of the action takes place along the Rambla de Montevideo, a wide and very long avenue that runs along the coast of the Rio de la Plata and then enters the Old City. West of the centre, this delightful mix of museums, art galleries, shops, restaurants, pubs and nightclubs brings together residents and tourists alike along its quaint streets.
Driving 25 miles east of the capital, we come to a quiet, sparsely populated place named after Atlantis (no impending flood, not to worry). Miami Vice was also shot at this famous film location. The beach and coastal architecture of Atlántida make it a truly inspiring film set; in Mann's case, he chose this Uruguayan city for its Art Deco buildings that recall parts of Miami. No doubt about it: once you set foot in this picturesque resort town, you will understand why films have been made here since the 1940s. Beaches for all tastes, unique architecture, quiet winters and lively summers… this is Atlantis, charming no matter what the season. For visitors, its attractions are many. With names like Playa Mansa ("Tame Beach") and Playa Brava ("Fierce Beach"), its two strands couldn't be more different, like twins who look nothing alike. The first is gentle and pleasant, the second is full of energy and movement, perfect for water sports. It was here, too, that poet Pablo Neruda would consummate amorous escapades with Matilde Urrutia, who would later become his third wife.
Movie buffs travelling to Uruguay in December will also enjoy ATLANTIDOC 10, the International Documentary Film Festival of Uruguay, which every year presents new and evocative documentary films.
In short, Uruguay is a country that seduces unexpectedly; many who would just pass through end up not wanting to leave. They might arrive in Montevideo, meet some people and suddenly find themselves fast-forwarding a few days to a cabin in a quiet fishing village such as Punta del Diablo, nothing short of a stop in paradise… But that's part of another script, stay tuned!
Photo: Gonzalo Viera Azpiroz