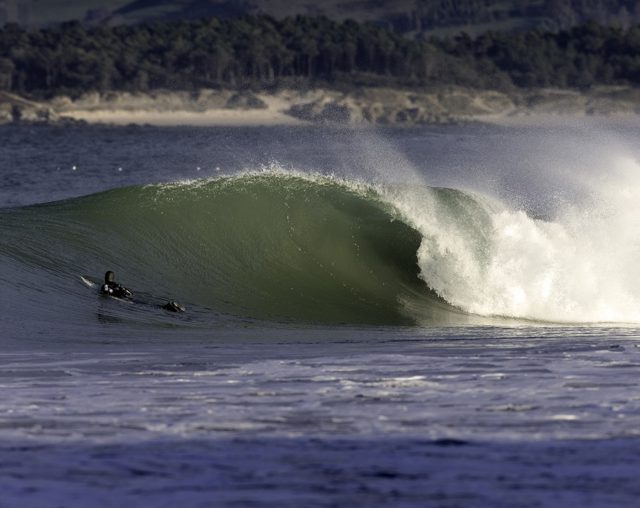 When it comes to surfing in Spain, the green coast up along the Atlantic Ocean's Bay of Biscay looms large, and nowhere larger than the lovely beaches of the Cantabria region and its capital Santander, where the season lasts all year long.
There are several reasons for this. One is that Spain's first surf school was founded up here in 1991 in the town of Ribamontán al Mar. Another is that it was in these cold waters that Spain's highest wave was recorded – a whopping 26 metres (85 feet).  Another factor has to be its lovely natural environment which brings together mountains and sea in a sublime way.
Surfing has a long history in these waters – back to the 1960s, when a certain intrepid Jesús Fiochi of Santander started to ride local waves on a board he brought from France. It was the first time anyone in Spain had seen such a thing, and it ended up catching on in a big way.
These days, thousands of surfers from all over the world flock to Cantabria's coast, which offers a diverse range of beaches along its more than 200 kilometres (120 miles), such as Laredo in the far east, where the waves pound the shore more cautiously, welcoming those who are getting on a board for the first time and accompanying them gently on their first steps. Meanwhile, the beauty of their surroundings makes nearby beaches like La Salvé and San Julián (above) particular summer hotspots. Another similarly cool couple of choices are Sonabia and Arenillas in Castro Urdiales, nearly on the border with the neighbouring Basque Country to the east.
There's much more, of course. Capital Santander is famous for El Sardinero, a city beach of medium difficulty and a huge following especially in autumn and – believe it or not – winter (we're talking wet suit weather, of course). A ten-minute drive away, Playa de Merón in San Vicente de la Barquera is home to a handful of surfing schools which carry on the tradition and where all ages can learn or improve their skill amidst the waves with postcard views in the distance of the Picos de Europa mountains. And of course, we can't forget Playa de Somo, which draws surf lovers all year round (yes, even in the cool of winter), and has the surfer dude (and dudette) atmosphere to prove it.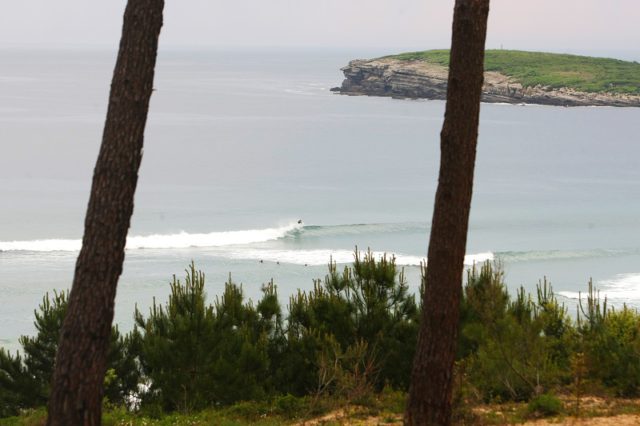 Speaking of which, Liencres and Suances are two lovely coastal towns with wild surf that hardcore riders especially love. The former is home to sweeping beaches in the Dunas de Liencres Natural Park, offering the opportunity to surf strong ocean currents amid some breathtaking natural scenery, while the latter has a lot of tradition along with craggy landscapes surrounding its sands – premier among them the celebrated Playa de los Locos (Nutters' Beach – and you can well imagine why it's called that!).
There's a lot up here – not just in summer but all year round – and now you can get special rates to include your board. So are you ready to discover the magic – beachy, watery and otherwise – of Cantabria?