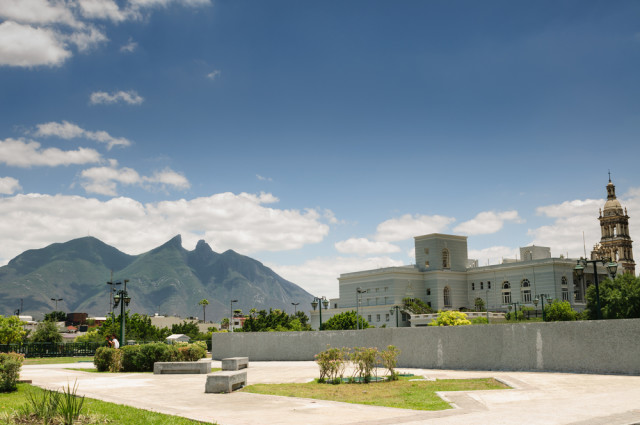 photo | Danilo Ascione
Mexico is one of those amazing countries whose variety is eternally fascinating, with enough holiday material to last a lifetime. And after you've visited the usual highlights – the beach resorts; Mexico City; the awesome archaological sites; the majestic colonial cities such as Querétaro, Guanajuato, and Oaxaca – there remain dozens if not hundreds of marvelous corners large and small of this country to enchant you.
The capital of Nuevo León state, Monterrey (about an hour 40 minutes by air, or a ten-hour drive north of Mexico City), is the country's third-largest and second richest city, a dynamic economic powerhouse, and not normally thought of as a tourist destination. But while the "Sultan of the North", located at the foot of the eastern Sierra Madre mountains, is indeed a mostly modern metropolis, that means a thriving – even trendsetting – cultural and arts scene, along with a well preserved old quarter to provide a contrast of old and new.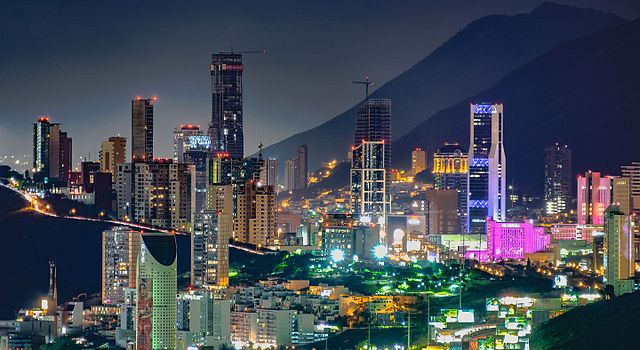 photo | Rick Gonzalez
Starting in that old quarter, the Barrio Antiguo, we find cobblestone streets and gracious 18th-century manses and the Macroplaza (top), Mexico's largest zocalo (central plaza), an elongated affair lined with fountains, statues, gardens, and monuments and surrounded by both modern buildings and the city's top historical landmarks and museums, including the Monterrey Cathedral, the Mexican History Museum, the Monterrey Contemporary Art Museum (MARCO), the former governor's palace, and the Lighthouse of Commerce, an 80's-era obelisk , 7o metres (230 feet) tall, which has become a symbol of the city. I especially love the MARCO, in an Art Nouveau building by the famous architect Ricardo Legorreta, its entrance graced by Juan Soriano's iconic "The Dove". It's one of Latin America's most important cultural insitutions – and FYI, on Wednesdays admission is free.
The Macroplaza is connected via the winding Santa Lucia Canal and the Santa Lucia Walkway alongside it to the Parque Fundidora (Foundry Park, below), created on the site of an old foundry in the 1980s and since then has become the city's recreational and cultural hub – a magnet for architecture-, sculpture-, and design-lovers. Here you'll find hotels; an ice rink, a baseball field, Parque Plaza Sésamo, a Sesame-Street-themed park; and the Loroventura parrot park. But that's not all – the park is also home to cultural spaces such as the Centro de las Artes, el Museo del Acero (Steel Museum), and the Fundidor Exposition Centre (aka La Nave Lewis).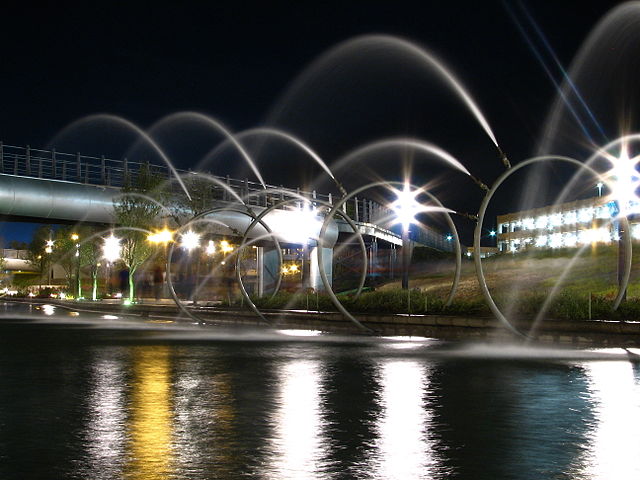 photo | Pato Garza
Things kick into especially high gear the last couple of weeks of September with the Festival Internacional de Santa Lucía, held since 2008 not just in Fundidora Park but in cultural venues throughout the city – a great and exiting time to visit!
And BTW, as in many localities of Mexico, visitors should try to get a taste of the unique local specialities – here in this case cabrito asado (roast kid goat) and machacado de huevo (shredded dry beef scrambled with eggs).
They would also be well advised to set aside a day or two also take a day or two to check out Monterrey's lovely surroundings – canyons, forests, and magical little villages. For example, just 20 minutes from downtown, you'll find La Huasteca Canyon, with towering rock formations and activities from biking and rock climbing, to swimming at a local pool.
Another local icon, on the southern outskirts of the city, is a series of four peaks called the Cerro de la Silla (Chair Hill because of its vaguely saddlelike silhouette, top), a popular hiking and recreational area for locals.
Yet another draw is the marvelous nearby Sierra Madre mountains, especially the Chipinque Ecological Park and the Cumbres (Peaks) National Park, Mexico's largest, boasting lovely and exuberant native vegetation. If you have time, it's also well worth a drive to the magical town of Santiago, which among other things can offer visitors a peek at the famous Cola de Caballo waterfall.
More information: OCV Monterrey, VisitMexico.com.
Best fares to Mexico City from the UK, from Spain.