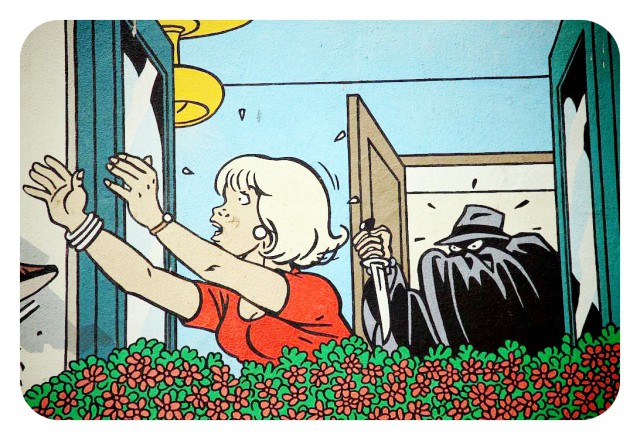 photo | Olibac

Planning to be in Belgium's capital next month – or still in the market for a stimulating city break? Design September includes more than a hundred events from the 8th through the end of the month.  A great opportunity to both discover some cutting-edge design and explore a city with hundreds of ways to charm you. Among its pop-up shops, gallery events, installations around town, art walks, and exhibitions, here are the month's top coolnesses.
Intersection #4 at the ADAM (Trade Mart Brussels, Belgiëplein 1).
Belgian Matters at Design Vlaanderen, an art gallery heavily devoted to design (Rue de la Chancellerie 19).
Decor at the Boghossian Foundation, based in the lovely Villa Empain, itself an Art Deco gem (Avenue Franklin Roosevelt 67).
Belgium is Design at the Bip, the city's splendid visitor centre (Rue Royale 2-4).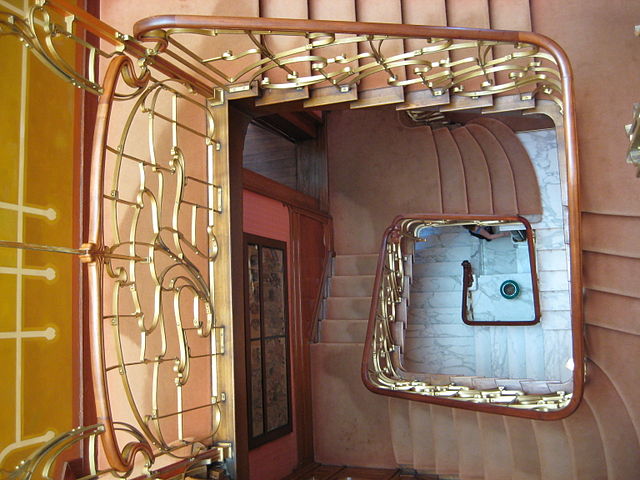 photo | Jtesla16
In addition, many visitors are surprised by the tremendous amount of Art Nouveau (aka Art Deco and Liberty) architecture to be found in Brussels. You can get an awesome eyeful and great photos of some of it by strolling the Avenue Louise and Boulevard de Waterloo, whose handsome façades also harbour a number of interesting design-related shops.
One of the jewels in the Art Nouveau crown is the Musée Horta (above), the studio/museum of seminal architect Victor Horta (1861-1947), in the southern reaches of the metro area (Rue Américaine 25). Nearby you'll find La Quincaillerie (Rue du Page 45), a magical French restaurant; Maison Hankar (Rue Defacqz 71), onetime residence of another influential Art Nouveau  architect, Paul Hankar; and Horta's 1894 Hôtel Tassel (Rue Paul-Emile Janson Straat 6), landmarked as a UNESCO World Heritage Site because it is considered the world's first true Art Nouveau building (unfortunately, the interior is not open to the public).
Other Brussels buildings especially worth a look include the neoclassical Palace of Justice (Place Poelaert 1), the world's biggest courthouse, which though it seems perpetually under renovation still projects majesty through the scaffolding. Outside, Poelaert Plaza's overlook offers photogenic views out over the lower precincts of Brussels.
Don't forget to hit some of the scrumptious chocolatiers (Leonidas and Godiva are the best known and most ubiquitous, but the best quality include Mary, Pierre Marcolini, and Laurent Gerbeaud).
And when it comes to galleries and museums, you won't want to leave town without dropping into the WIELS, the Centre for Contemporary Art (Avenue Van Volxem 354), el tiempo que se merece. Conceived by architect Adrien Blomme, this famous spot is the place to discover the most innovative, cutting edge art trends.
Then, from the WIELS heading across the Parc de Forest, you'll come to La Buvette (Chaussée d'Alsemberg 108), a cute little restaurant in Sant Gilles which serves good wines along with creative, lovingly prepared dishes.
More information on Brussels: VisitBrussels.
Best fares to Brussels from the USA, from Spain.