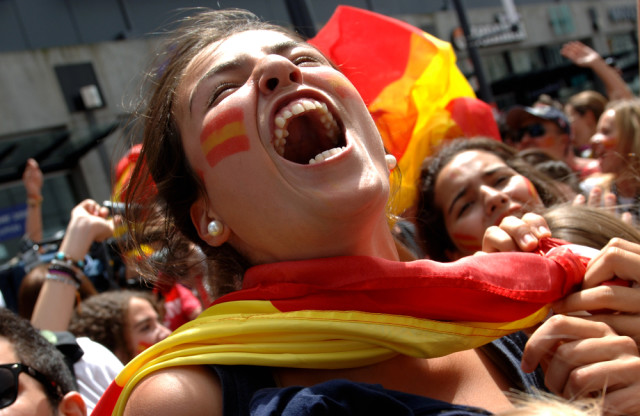 photo |  Sergei Bachlakov
As I've watched young Spanish athletes medalling and otherwise competing with distinction in these Rio 2016 Olympics, they've served as a reminder that Spain especially since the restoration of democracy in the late 1970s has forged a proud athletic history indeed, not just hosting the Barcelona 1992 Olympics but quite often punching above its weight in various individual and team sport on the world stage.
Rafael Nadal, the captain of Team Spain in Rio de Janeiro, is of course at age 30 the most immediate example of an international icon of sport produced by this country, having racked up 14 tennis grand slams, the Olympic singles gold medal in 2008, adn now in Rio the doubles gold (along with Marc López) and the singles bronze, and widely considered the greatest clay court player in history (and by some even the greatest player of all time, period). But other teams and individuals have also become titans – and in some cases household names around the world. Space doesn't permit a truly comprehensive account of all of them, but here are the highlights, by major sport (leaving aside bullfighting, which is in a class of its own):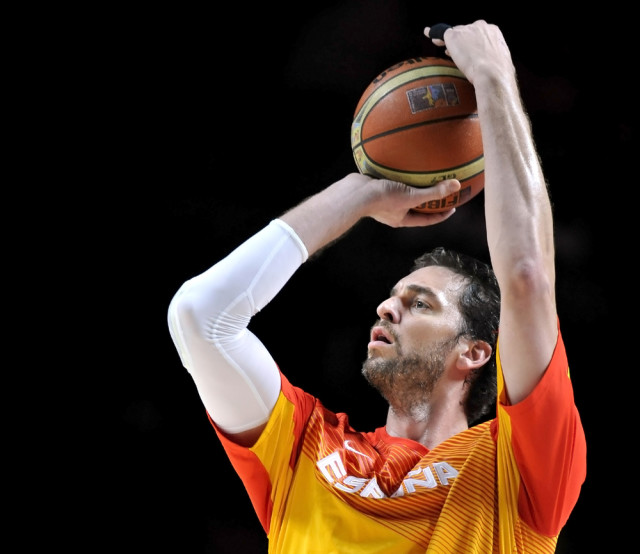 photo | Marcos Mesa Sam Wordley
Basketball
Played in Spain since 1923, hoop as a spectator sport is second here only to football, and the national league is one of the top in Europe, with teams like Real Madrid Baloncesto, FC Barcelona Básquet, and Joventut Badalona winning international championships like the Eurocup and the Euroleague. Meanwhile, the national men's and women's teams have nabbed gold and silver at Eurobasket and the FIBA World Championships. Such is the calibre of players produced here that several Spaniards have even crossed the pond to play in the U.S. NBA, such as José Calderón, Pau Gasol, Marc Gasol, Serge Ibaka, and Ricky Rubio.
Cycling
A national mainstay since the 1940s, Spanish cycling's main household name internationally has perhaps been Miguel Induraín, who won the Tour de France five times in a row during the 1990s, as well as the Giro d'Italia, and a gold medal at the 1996 Atlanta Olympics. Stars of the current century include Oscar Pereiro and Carlos Sastre – both now retired – as well as 33-year-old Alberto Contador, still active but dogged in the past by doping allegations. The three-week Vuelta a España is along with the Tour de France and Giro d'Italia one of the top three long-distance cycling races, with routes varying but always including a stretch through the Pyrenees Mountains and a finish on the streets of Madrid.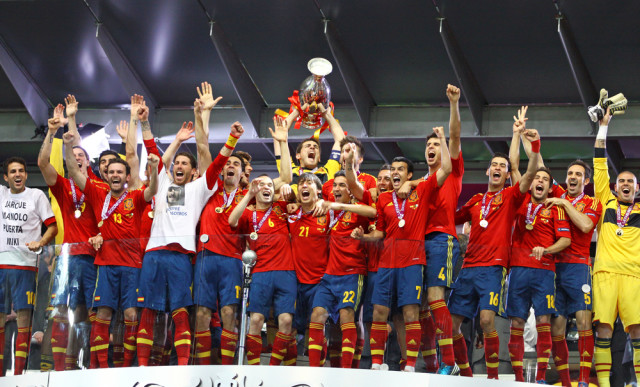 photo | katatonia82
Football
Men's footy is of course where the country has shone brightest over the past half century, with its La Liga one of the world's premier leagues, with top teams including Real Madrid and FC Barcelona (aka El Barça) – which have a storied rivalry, with Barça current top dog – along with Atlético Madrid, Athletic Bilbao, Sevilla, and Valencia. The national team has also been a powerhouse on the international level in European competition as well as FIFA World Cup (though it won the cup just one, in 2010) and the Olympics (gold in Barcelona '92, silver in Sydney 2000). As elsewhere in the world, footballers are idolised here, and the most celebrated at the moment include Iker Casillas, Xavi Hernández, Andrés Iniesta, Lionel Messi, and David Villa.
Golf
A country with now more than 300 courses, Spain has contributed several international stars to pro golf, the most reknowned of which is the late Seve Ballesteros, a World Golf Hall of Fame inductee whose wins in the 1980s and 1990s included the Masters, the Open Championships, and the Ryder Cup (as Spain team captain), and who's considered the best European golfer in history up to now. Currently, the best known Spanish golfer is Gipuzkoa's José María Olazábal, also a Masters and Ryder Cup winner and Hall of Famer. Current up-and-comers include Sergio García, ranked fifth male golfer in the world, Pablo Larrazabal, and Málaga-born Azahara Muñoz.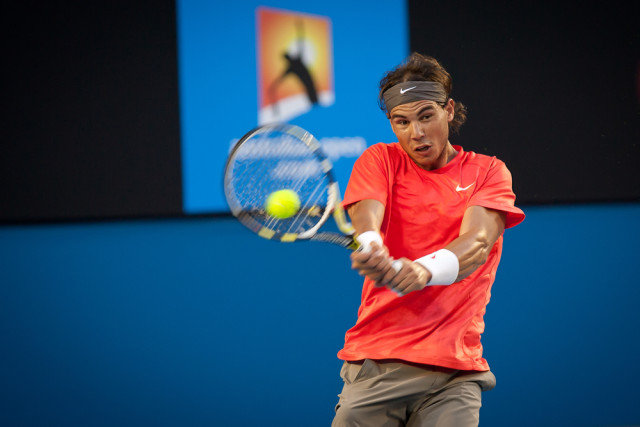 photo | Neale Cousland
Tennis
In international team tennis, Spain does exceptionally well – for example winning the Davis Cup five times (though not since 2011). And individually, while Rafa Nadal (above) is unquestionably the national superstar par excellence, other Spaniards have achieved grand slams, such as Sergi Bruguera, Albert Costa, Andrés Gimeno, Conchita Martínez, and Garbiñe Muguruza. And in the 1990s, Barcelona-born Arantxa Sánchez Vicario was an international powerhouse, winning a number of French Opens and a U.S. Open.