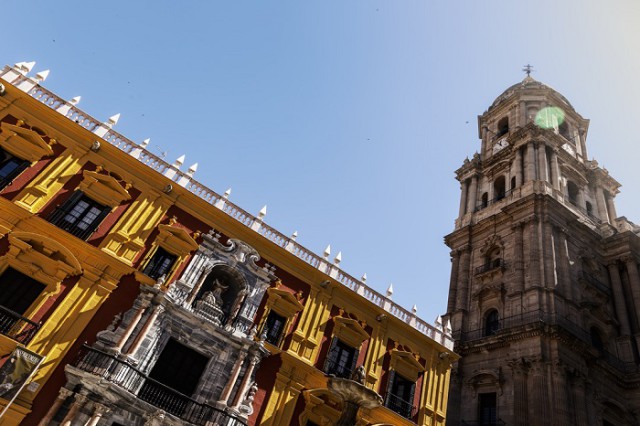 photo | Vacaciones-España.es
The reborn and repolished urban gem of Spain's Costa del Sol has been dubbed the "city of museums", but in fact, its menu of offerings is wide and appeals to just about any type of visitor imaginable, including the most demanding. And while as a first-timer you could spend the better part of a week exploring, the size and setup of Málaga (pop. ) also makes the highlights eminently doable in a single weekend.

One great starting point for a weekend in Málaga is La Galerna, an unassuming little waterfront spot on Pedregalejo beach in east Malaga, a lovely spot which serves a wonderful breakfast, with natural juices, toasts, yogurt, and more.
And indeed, if it's a morning of sun and sand that appeals, it's all right here at your feet – the calm waters and dark sands of Pedregalejo's little coves are a wonderful, laid-back place to hang out. They also provide a great choice of chiringuitos – beach eateries – specialising in Málaga's classic fried fish, such as El Caleño, Maricuhi, El Lirio, El Tintero, El Cabra and Los Espigones. El Deo – Pedregalejo y Casa Juan in the Huelin neighbourhood even have gluten-free options on the menu.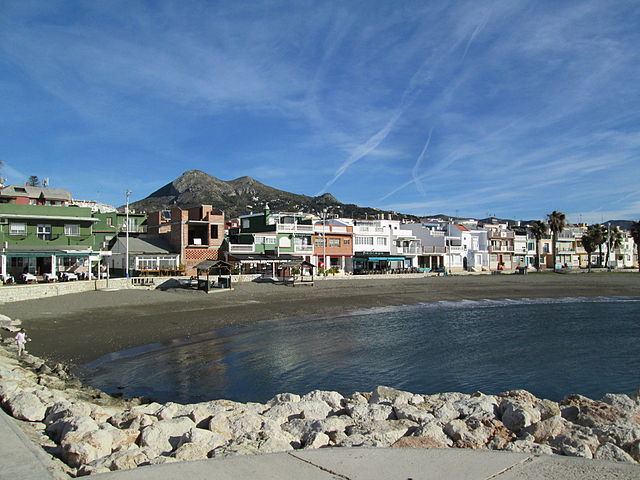 photo | Tyk/Wikipedia
And of course on a visit to Málaga you can't not visit the historic centre. Calle Larios is its main thoroughfare, as well as the city's main shopping street, and Plaza de la Constitución is its hub. Get lost in the warren of streets in here, and along the way you'll come across the Old Town's various amazing sites, starting with the cathedral, the ancient Roman amphitheatre, above it the imposing Moorish Alcazaba, and the Atarazanas Market, among many others (and somewhere along the way, stop for a plate of churros with traditional Malaga hot chocolate at Casa Aranda).
Exploring all that at leisure can take up much a weekend in and of itself, but if you want to squeeze some more culture into your visit, Malaga is happy to oblige with 36 museums (nicely air conditioned I might add), most of them also located in the Old Town, including superb art museums such as the Carmen Thyssen, the new annex of Paris' Pompidou, the Russian Museum Collection of St. Petersburg, the Museo Picasso, and the CAC (Contemporary Art Centre).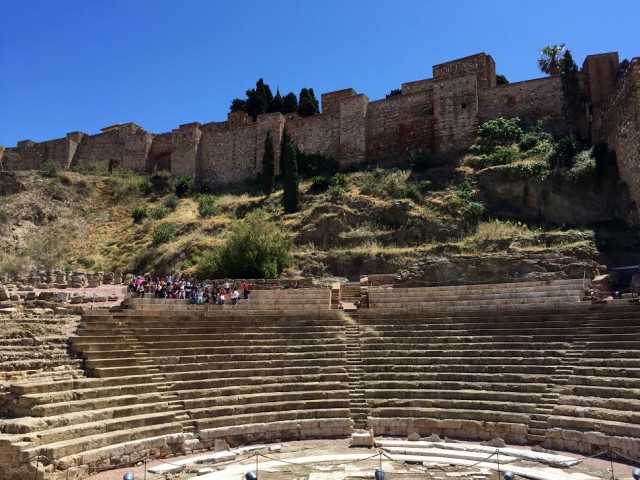 photo | José Balido
There's a fair bit of street art around here these days, as well.  Did you know there's a Soho here? That's the name of a new riverside arts district, developed under the auspices of the CAC. Amid the cafés and galleries here, you'll also find lots of colourful work on the walls by the likes of D*Face, Obey and other urban artists.
Take a stroll, too, through Muello Uno, the recently redeveloaaaped port area adjacent to Old Town, packed with dozens of shops, bars, cafés, ice cream shops, and its waterfront continuation Muelle Dos, a broad, palm-lined pedestrian promenade where locals love to come to stroll, jog, bike, and skate.
Málaga's restaurant scene, too, has also seen big changes in recent years, with dynamic, creative chefs making their marks alongside the traditional eateries, tapas bars, and taverns locals have loved all their lives. Among the most notable is José Carlos García , whose eponymous indoor-outdoor restaurant, also here in the Muelle Uno district, is the local gold standard of Spanish haute cuisine, with an exquisite menu served amid an elegantly laid-back ambiance of designer furnishings, and an enchanting vertical gardin.
A good chunk of Málaga nightlife is also very much part of the outdoor lifestyle so enthusiastically embraced here, especially in the renewed waterfront port area I've been talking about above. A particularly notable aspect of this are the "rooftops", as they're known here – cool, modern terrace bars, lounges and other nightspots like Terraza Larios, (Cortina del Muelle 1) and the "pool lounge" Molina Larios (Molina Lario 22), which along with cool vibes, tunes, and drinks offer up some of the waterfront's most impressive vistas.