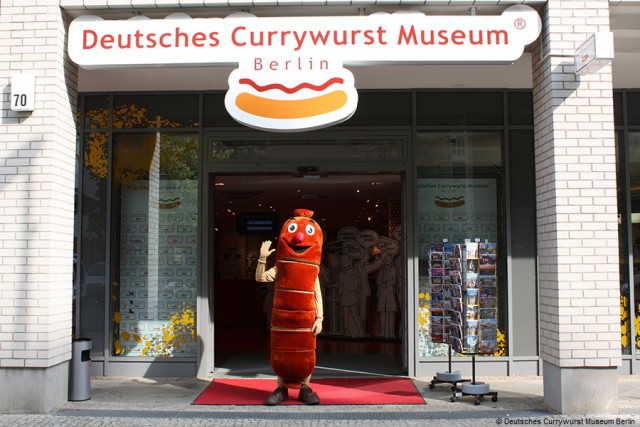 Long gone are the days when museums were about, say, dusty old paintings or even dustier old bones. In recent decades, the concept has expanded in various ways – and few more popular than food. People love to eat, and both companies, cities, and regions like to promote to foods they manufacture or are famous for. Combine the history, lore, and cultural side with a chance to actually taste the goods, and that's something everyone with a mouth can get behind!
Here are seven of my favourite food museums of Europe. Have favourites of your own not covered? Please let us know in comments!
German Currywurst Museum, Berlin
If back in the 1950s you'd told you'd told Berlin food stand operator Herta Heuwer that her sausage with tomato paste, Worcestershire sauce, and curry powder who become such a popular phenomenon it would merit its own dedicated museum. You'll find a panoply of exhibits relating to various aspects of what has become a beloved German staple – including its role in popular and culinary culture, a look at the city's best currywurst stands, and even a room where you can experience the aroma of various spices. Naturally you'll get to sample some, too – both in original form and its vegetarian version.
It's impossible to imagine Italy without pasta, isn't it? In this museum across the Tiber River not far from the Villa Borghese, you'll learn all about this Italian staple, from wheatfield to production (a mix of cutting edge and primitive), to proper cooking of its many type, to table. Perhaps best of all is its Naples Room, where you'll see illustrious Italians chowing down on plates of the stuff, along with examples of the historically strong relationship between pasta and the Italian movie industry.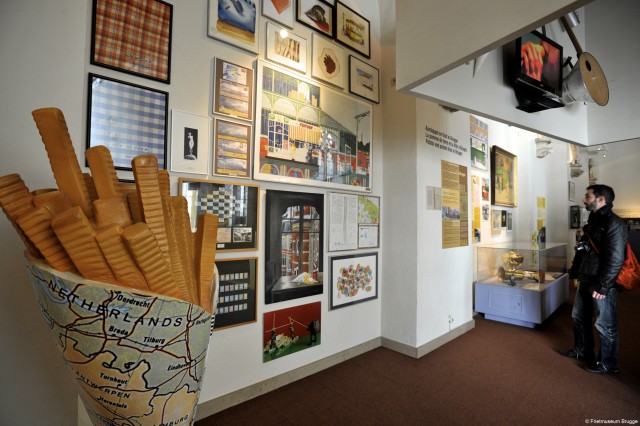 Frietjes aka pommes frites aka french fries have long been a matter of national pride in Belgium,  so it was only a matter of time before they got the museum treatment. Bruges' Vrietmuseum, opened in a charming little 14th-century Gothic building in 2008, is a voyage through the history of this food, including dozens of tools and mechanisms used in its preparation and tips on how to prepare the perfect french fries. And of course a chance to sample the real deal, accompanied by the classic, tomato-and-mayonnaise-based sauce andalouse.
Roquefort Cheese Caves, Languedoc
Yes, there is a town called Roquefort, two hours from Toulouse, site of the underground warrens, carved out of natural caves, which thanks to the fungus which thrives down here create France's first appellation-designated foodstuff, the world's most famous blue cheese, which goes back more than a thousand years here. This is a more "organic" museum than most, because it's based in the actual spot where the cheese has been made for all that time. Highlights include a look at how the cheesemakers go about it, and a multimedia look at how the caves were formed. seeing all the thousands of cheeses lined up in rows is quite a site – and the tasting at the end quite a treat. (One bit of advice: bring a sweater or jacket, it gets chilly down here!)
The Czech Republic is one of the world's top beer destinations – and can even lay claim to originating the world's most popular style of beer – Pilsener, named after this city west of Prague (in German, its name, Plzeň in Czech, is Pilsen). So what better place to educate visitors about Bohemian beer history? You'll find a museum covering the topic from the Middle Ages to the present, including the ingredients, techniques, lore, and tips on how to maximise the beer-drinking experience – an experience included in the visit, of course! Another particular highlight is a look at the city's underground tunnels. Na zdráví (cheers)!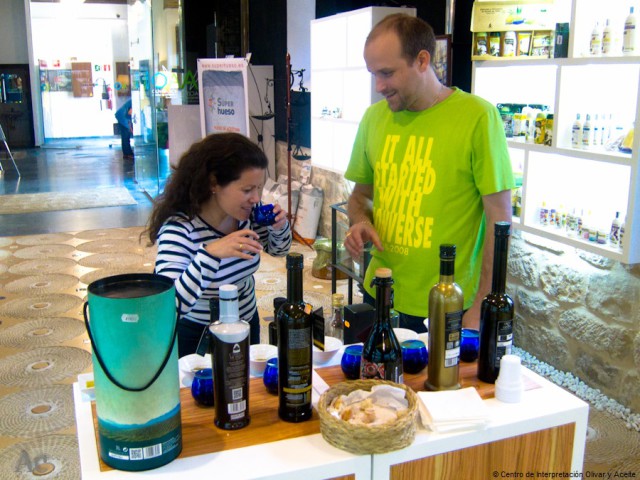 Olive and Olive Olive Interpretation Centre, Úbeda, Andalusia
Turning to Spain, there are few products that permeate this country's culinary culture than olive oil – a cornerstone of the so-called "Mediterranean diet". Andalusia's province of Jaén is the world capital of olive and olive oil production, and thus it's is the perfect place for this centre (specifically located in the historic Renaissance city of Úbeda), where you can learn about the production of the fruit and its oil from planting to table, as well as about its many uses and roles in daily life, and to distinguish between varieties by aroma and taste. Tastings and pairings of various sorts are also regular ocurrences here, all in a setting mixing interactive elements with nature.
Saving the sweetest for last, the harbourfront museum run by confectioner Lindt is a huge, nine-exhibition-area spread devoted to the history of cacao and chocolate, including vintage machinery and tools used to make it, and a close look at its physical and gustatory qualities. And for grownups and kids alike, the best part will no doubt be at the end when you get to create and consume your own chocolate items. Not surprisingly, this is among Germany's top ten most popular museums.