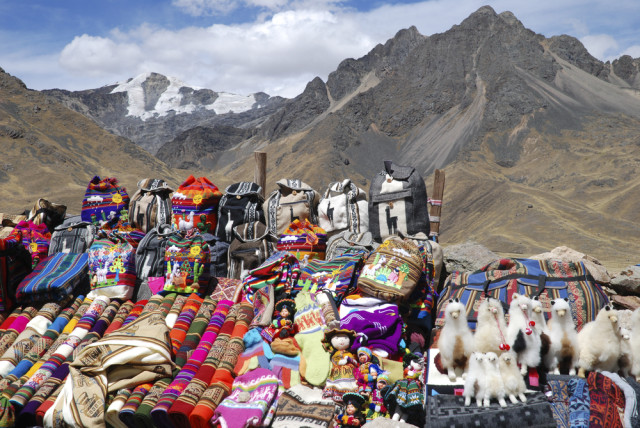 photo | Katie Dickinson
This week (August 5-13), Peru's capital is happily celebrating the 20th edition of what has become among the Americas' top film festivals, the Festival de Cine de Lima, in which 18 movies, largely from South America and Mexico, are being screened and other related events taking place in venues both indoors and out, including the Lima Museum of Art, the Museum of Contemporary Art, and Exposition Park, in the Santa Beatriz neighbourhood.
Including well-made Peruvian entries such as El Soñador (The Dreamer), Wik,  La Última Tarde (One Last Afternoon), and El Choque de Dos Mundos (Clash of Two Worlds), the festival's an interesting reflection of the increasingly high-quality domestic film industry.
This is also, unsurprisingly a country which provides endless topics and cinematic backdrops for both fiction and nonfiction films, including some in and around Lima itself. A good example is  Claudia Llosa's highly acclaimed, 2009 La Teta Asustada (official name in English Milk of Sorrow, but exact translation The Scared Tit), the first Peruvian film to be nominated for a best-foreign-film Academy Award.
One of the movie's principal locations was Manchay, a poor, rural outlying district of Lima which indigenous people took over during the 1980s to escape from terrorism – and located near a high-class neighbourhood called Cieneguilla.
Another worth noting, from a ways back (1988), is a non-Peruvian cult classic, Luc Besson's The Big Blue, which among other locations filmed in La Raya Pass (top), part of southern Peru's Andes subrange of mountains of the same name. At a whopping 4,319 metres (14,170 feet) high, it offers spectacular views out over the altiplano, as well as opportunities to pick up some great local artwork and handicrafts, and a memorable stretch along the horseback route between Cuzco and Lake Titicaca. It's here that Rosana Arquette's character Johana arrives by train (the world's second-highest) to meet one of the freedivers around whom the film revolves.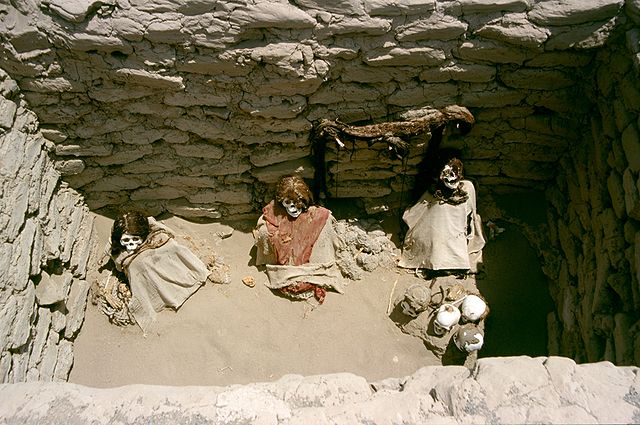 photo | Colegota
Then of course who could forget Indiana Jones and the Kingdom of the Crystal Skull? The last in the series so far (2008) had Indy and his son Matt fly over the famous Nazca Lines north of Lima, and an important stretch of action takes place in Nazca's Chauchilla Cemetery, which dates back to around 200 AD and contains various skeletons and artifacts used to atmospheric effect in the movie.
Just three of the celluloid reminders that Peru is an amazing, ancient, and yet still vibrant source of drama, adventure, and mystery that has long entranced filmmakers. Come an be the star in your own movie here, too!
Best fares to Lima from the UK, from Spain.