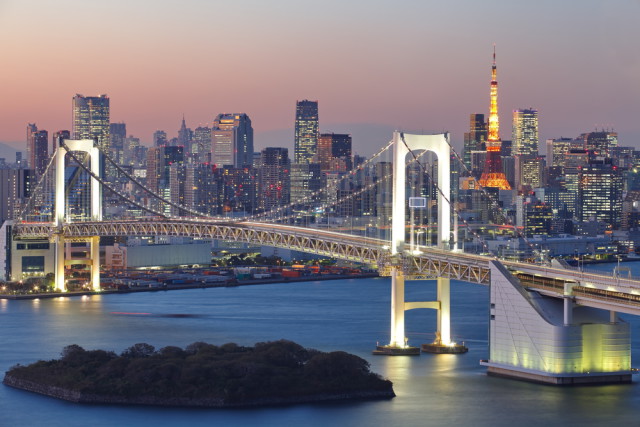 photo: Sakarin Sawasdinaka
The pink wig…the oddball dialongue. The feeling of being alone and lost amid so many people. More than a few movie fans think of Sofia Coppola's Lost In Translation when we think of Tokyo. And of course the Land of the Rising Sun and cinema go way back – to the silent era, in fact, although it really turned into a international breakout phenomenon in the postwar era with maestros such as Akiro Kurosawa.

Of the many neigjbourhoods and districts of Japan's very special largest and capital city, two seem to appear the most in movies such as Lost in Translation, as well as the likes of Kill Bill and Babel: Shinkuju and Shibuya.
Shinkuju, one of the best known and most cosmopolitan districts of east Tokyo, is packed with skyscrapers (especially notable among them is Tocho, the Tokyo Metropolitan Government Building, one of the city's key contemporary landmarks). Its train station is the world's busiest transit hub, and at all hours the streets vibrate with humanity coming and going between its shopping centres, electronics shops, cinemas, restaurants, and bars (especially in the Shinjuku sector of Kabukicho, the entertainment mecca known as the "sleepless town").
Kill Bill (1996)
Director Quentin Tarantino is a major fan of Japan, and quite a few scenes from this seminal 1990s flick were film on its capital's streets. Who can forget the one where crime Lucy Liu) drives over Shinjuku's 126-metre-high (-foot) Rainbow Bridge (top), with "The Bride" (Uma Thurman) in hot pursuit on her iconic yellow motorcycle.
Another notable location is the Gonpachi restaurant (1 Chome-13-11 Nishiazabu) in Roppongi, where the film's most important fight takes place, in which The Bride faces the "Crazy 88" Yakuza gangsters (below).

Babel (2006)
In this film full of jumps between apparently unrelated lives and worlds, one of the plot threads takes place in Tokyo, where the well known Japanese actress Rinko Kikuchi plays a deaf-mute teenager, daughter of a hunter whose gun ends up on the other side of the world, unleashing a tragedy. Babel's Tokyo scenes show contemporary Japan as a culture strongly marked by technology, and a lifestyle that's very particular – and for many very compelling.
On your own visit, you can stop by the Jpop Café in Shibuya (Shibuya Beam 7F, 31-2 Udagawa-cho), where the girl meets her friends for a drink, and dance wheree she dances, at Womb (2-16 Maruyamacho), with its iconic disco ball above the dance floor, still an heavyweight in Tokyo nightlife.
Lost in Translation (2003)
If you're a movie fan travelling to Tokyo, you'll want to stay at (or at the very least visit) Shinjuku's luxurious Hotel Park Hyatt Tokyo (3-7-1-2 Nishi Shinjuku), where Bill Murray's character stays and meets Scarlatt Johansson's. When he looks out his hotel room window, the brilliant lights seen in the distance are those of the Tokyo Dome stadium (1 Chome-3-61 Koraku, Bunkyo).
Lost in Translation also takes us to Shibuya, with Charlotte at crowded a crowded intersection around the well known Hachiko Underground station, amid gargantuan, luminous public video screens. She goes up to the second floor of the Shibuya Tsutaya Starbucks and takes in the striking urban view – as can you.
Cinematic, is Tokyo, without a doubt. And very much a place where you can create your own lights, camera, action!