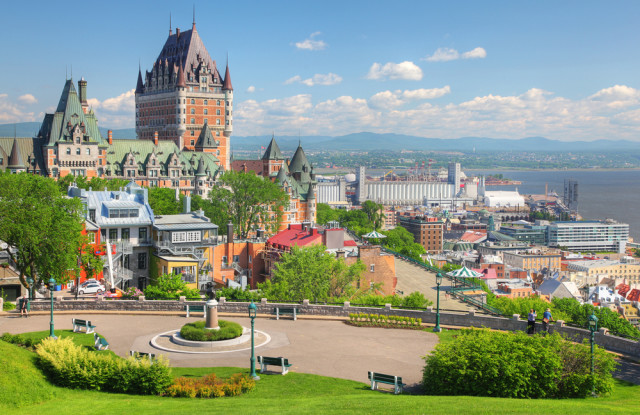 North America has only three countries officially, but even so, culturally manages to be an amazingly varied continent. There's no better example than the robust, vibrant francophone culture of Canada's Quebec province. Its historic capital (pop. 541,000, metro 806,000), even more than larger, higher-profile, and more multicultural Montreal, is a lovely place to experience this close up, and summer is when la Ville de Québec truly blossoms.
Founded by explorer Samuel de Champlain in 1608 at the site of an Iroquoi village on the Cap Diamant promontory in the St. Lawrence River (whose name, Stadacona, is the original source of the name Canada). And the city's historic old quarter, Vieux Québec, charmingly showcases its more than 400 years of history with architecture and landmarks that include more than three dozen National Historic Sites, the oldest of which are the stretch of graceful townhouses and shopfronts along St. Louis Street dating as far back as 1705.
Other très notables include the Quebec Citadel and the other old fortifications built up from the 17th through 19th century (the only ones of their kind to survive in North America – on the plain overlooking the city, the St. Lawrence, and the St. Charles River which intersects it), with a summer-morning changing of the guard worth witnessing; Notre Dame de Québec Cathedral (1647); and the imposing, iconic hotel Château Frontenac, built in the 1890s on a cliff over the St. Lawrence.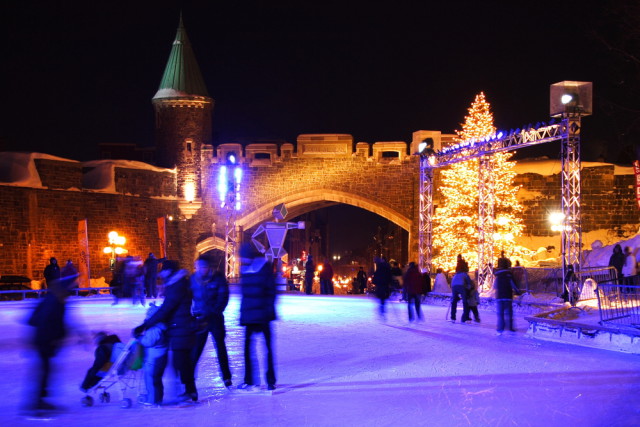 And while the Old Town is of course these days just part of the story. Outside the old walls, visitors and locals alike enjoy districts such St-Roch downtown with cool galleries and eateries, and trendy, hip St-Jean-Baptiste.
Finally, while summer is of course the prime season hereabouts, QC is also famous for its Winter Carnival, which brightens several weekends in frigid January and February (with temperatures , when temperatures range between -7° Celsius down to -a teeth-chattering 16° (19° to 3° Fahrenheit)! But I've actually been, and if you layer properly, it's not a problem to enjoy all the carnival's displays (including some fantastic, fantasyland snow and ice sculptures and structures), rides, activities, performances, and competitions (including regattas in the icy river, believe it or not). Another winter wonder is one of the world's few ice hotels, about a half hour's drive outside downtown, with its own surrounding activities such as snowshoeing and dogsledding.
More information:  QuebecRegion.com.