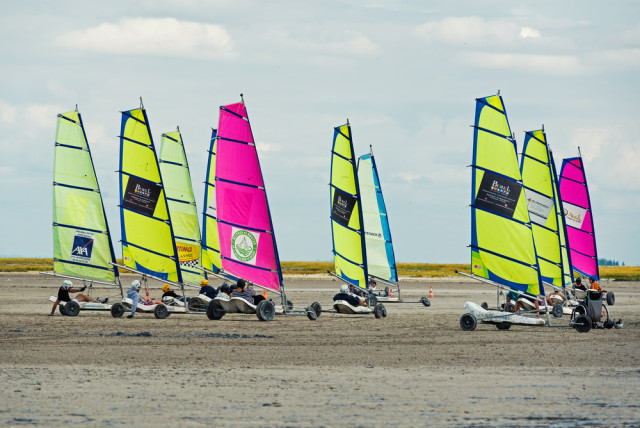 The venerable activity of sailing is naturally associated by most people with water. But for more than a century, there's also existed a much less widely practiced but equally cool version that's been practiced on terra firma. And since its invention in Belgium in 1898, land sailing (aka land yachting or sand yachting) is done in small, sail-powered, usually three- or four-wheel contraptions steered by levers and pedals, usually made of fibreglass, and whooshing about in flat areas such as broad, dense-packed beaches, but also airfields and desert flats. Good land sailors can get their rigs running up to four times wind speed – the current world record, set in 2009, is 203 kilometres per hour (126 mph) – and naturally there's plenty of racing, organised by various local clubs and an international association.

These days, France is the top land sailing destination, especially the beaches of Brittany (where Iberia has just started flying to its largest city, Rennes), with other important hubs in Britain, elsewhere in Europe (including Spain), and the USA.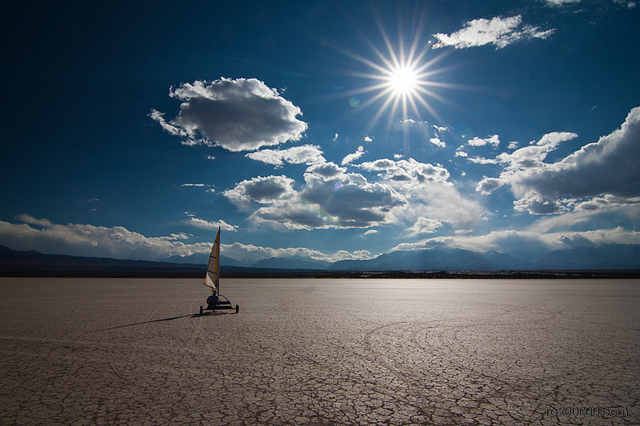 And despite the fact that due no doubt to the special terrain needed, land sailing remains something of a rarefied sport – still with just 9,000 practitioners estimated around the world – if you're curious to try it yourself, there are outfits which can teach you the basics in minutes and get you zipping along in no time. Some are aquatic/sport outfitters (most common in France), while others are land sailing enthusiast clubs which involve a fee to join but are still affordable.
For example, options in Brittany include Centre Nautique de Plouescat, Les Passagers du Vent, and Surf School Saint Malo. Britain has a number of spots, especially along the west coast, such as Fishys Land Yachts in Kent. And in Spain, the stiff breezes make the coast of Cádiz a mecca not just for windsurfing, but as it turns out also sand yachting; contact Wind-Kart or Landsailing Tarifa for details.
More information: FISLY, BLSA (United Kingdom), NALSA (North America),

photos | pio3, Rodrigo Ruiz Ciancia