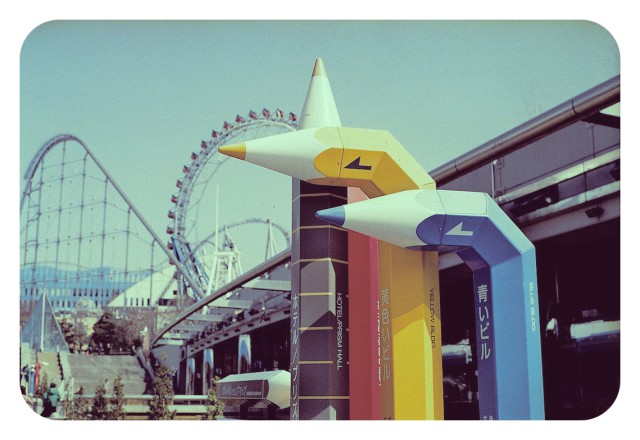 Earlier this year, this blog took a look at some of the architectural and pop culture highlights of Japan's capital. As Iberia prepares to return to Tokyo, we continue our look at this singular city and its exciting allures. 
Ginza and Yurakucho: Tops for Shopping & Dining
We'll reserve an afternoon during the weekend to visit Ginza, and make the most of the streets surrounding the high street, Chuo Dori, between noon and 5pm. Ginza is full of shops that we all know and love, as well as department stores (Mitsukoshi, Matsuya, and Marronnier Gate) in which it is easy to lose track of time. As we're in the area, we'll take advantage of going to a kabuki play at the Kabukiza Theatre, or go for an original dinner along the 700 metres that span the interesting Yurakucho Gado-shita district with restaurants built in the brick arches under the train track of the Yurakucho station.
Akihabara: Electronics and Anime
Photo cameras, computers, and all kinds of devices and crazy gadgets (both new and second-hand) are the stars in the specialised shops along this stretch of Chuo Dori and its surroundings. Don't miss the futuristic façade of Yamada Denki , one of the most popular shops.
Furthermore, for those who like manga; the recent novelty is that Akiba (the nickname for the district), has turned into Tokyo's hub for the otaku movement. For a really special experience, visit one of the manga cafés (manga kissa), which will drive home instantly a key reason why Japan is "different".
Tokyo Dome City: Fun and Games
Alighting at the Suidobashi train station or Korakuen or Kasuga metro stations, gets you to the peaceful Koishikawa Korakuen, a magnificent park perfect for walking (check out the perfect circle that the full moon bridge forms as it's reflected in the water) and generally chilling out. From here, you'll spot an amusement park with a gigantic Ferris wheel and a huge, seemingly impossible roller coaster, along with the dome of a baseball stadium (the Tokyo Dome); shopping and restaurant complexes; a mega spa (LaQua); and a sky-scraper hotel. Truly an amazing experience.
Tokyo Skytree: Bird's Eye Views
Japan's highest tower at 634 metres (2,080 feet), the 29-story Skytree provides another dizzying dose of this singular metropolis, with its Sorakara observation deck giving you the feeling of floating in space and of course an urban panorama that's unforgettable.
Ueno District: Greenery & Culture
The centre of this district is leafy Ueno Park, established in 1873, but there are plenty of other reasons to spend multiple days here, from institutions such as the Tokyo National Museum and National Museum of Nature and Science to various fascinating and picturesque Buddhist and Shinto temples. Also here is a cool street market, Ameyayoko.
Tokyo Festivals
Japanese are fond of festivals, and the summer months in particular are full of them, with people dressed in traditional costumes. For example, Sanno Matsuri, held June 7-17, every day at 8 AM a procession of 300 makes its way from the Hie Shrine Akasaka district through the heart of Tokyo, then back to the shrine by late afternoon, crossing the magnificent "tori" (entrance door), and continuing up the beautiful red tunnel formed by the steps that lead up to the shrine. Tradition, drums, characters with supernatural powers… it's all here.
photo | Nisa yeh