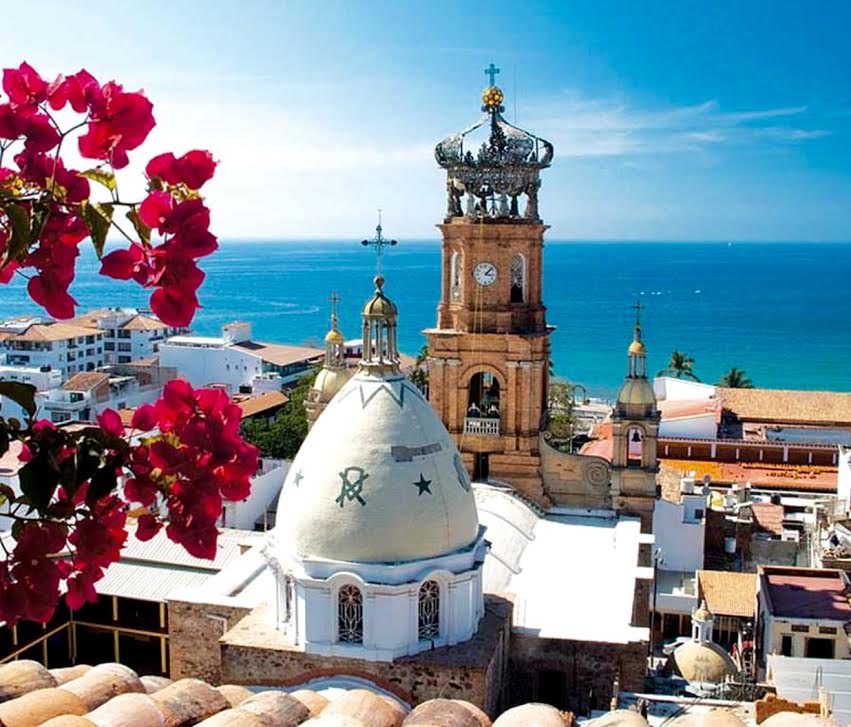 In many ways, I've always felt that for holidaymakers, this Pacific-Coast city of 203,000 and its environs – one of Mexico's original resort meccas – may well be the closest thing this country has to offer to "the complete package", from the initial mix of colonial architecture and beaches that established its early reputation to the world-class menu of dining, shopping, culture, and adventure/eco tourism that has matured in the decades since.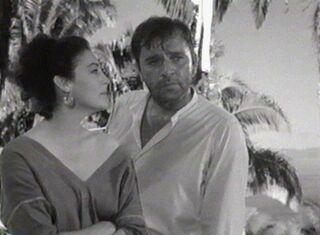 And on a return visit just several weeks ago, I was reminded anew that everything Puerto Vallarta is today is in a sense due to Hollywood. Back in the early 1960s, director John Huston came to this then sleepy little fishing village tucked along the dreamy, white crescent beaches of Banderas Bay (no, this bay was not renamed after Antonio Banderas), to film the Oscar-winning Night of the Iguana with A-listers Ava Gardner and Richard Burton (right), then bought a villa and proceeded to invite Elizabeth Taylor and practically le tout Hollywood down to visit – followed of course by the press, which got the word out among the public at large, and a parade of Tinseltownies who've been happy to come film movies here ever since.
This time I was in town with an extra frisson of excitement: for the local red-carpet premiere of the latest of them, Sundown, a sex comedy from Mexican director Fernando Lebrija about a couple of teenage dudes from U.S. suburbia who follow a girl down to PV for college spring break (even though, truth be told, the spring break scene down here is pretty minimal, especially compared to destinations like Cancun).
Hijinks, as they say, ensue, and along the way the audience is treated not only to pretty young people careening around town but plenty of eyefuls of of the streets, malecón (waterfront promenade), beaches, resorts, and nightspots, all to a pretty cool EDM soundtrack. It lacks major names unless you count Desperate Housewives' Teri Hatcher playing a mum (the lead is 25-year-old Devon Werkheiser, a cleancut pop singer and former Nickelodeon star), but I must say, Sundown did strike me as a cute, colourful ride. Release in Europe won't be till later this year, by the way – and also by the way, I do confess I rather like the Mexican title better: Guatdefoc, a "Spanglish" rendering of "WTF!"
Now, it would be rather tiresome to reel off (get it, reel?) the entire list of movies shot partly or mostly in and around Puerto Vallarta, but some of the higher profile ones I found out about include the 1976 pirate pic Swashbuckler (Robert Shaw, James Earl Jones); the following year's thriller The Domino Principle (Gene Hackman, Candice Bergen, and believe it or not Mickey Rooney); Predator a decade later with Arnold Schwarzenegger. Then more recently, we got Puerto Vallarta Squeeze starring Harvey Keitel in 2004; 2008's Beverly Hills Chihuahua; and Limitless, a Bradley Cooper pill-thriller from 2011.
I have no doubt we'll continue seeing this photogenic burg on the silver screen well into the future, as the local city and Jalisco state tourism boards as well as a newly formed film commission are all in on promoting the area as a movie location. Another locally shot premiere this year, for example, is the Diego Luna-directed road movie Mr. Pig, starring Maya Rudolph and Danny Glover. (And you want to bet someone's working on a flick about Ethan Couch, the teenage "affluenza" wanker from Texas who fled a probation violation here in 2015 with his mum?).
The current generation of stars has taken a shine to Vallarta as well – no doubt thanks to its easy flight accessibility from Los Angeles – including the likes of Sofia Vergara, Eva Longoria, Jennifer Aniston, Gwyneth Paltrow, Ashton Kutcher, Orlando Bloom, Mario Lopez, Justin Bieber, Lady Gaga, and plenty more.
In addition to strolling the lovely cobblestone Zona Romántica ("Romantic Zone"), film buffs might want to also make a point of check into (or at least eat at) the recently refurbished Casa Kimberly,  the onetime villa of Huston and later Liz Taylor and Dick Burton. Just outside the city at Mismaloya, where both Night of the Iguana and Predator were shot, frolic in the crystalline waters and choose from the soft adventures at Canopy El Edén (the central one being a two-mile zipline circuit through rainforest and over waterfalls).
I can pretty much guarantee you that in this special city, it's not hard to feel like the star of your very own movie.
For more on Puerto Vallarta, see this blog's previous post, and consult the local tourism board site VisitPuertoVallarta.com.
Best Iberia fares to PV from the U.K., from Spain.

photos | Visit Puerto Vallarta, Wikipedia, Elena Elisseeva