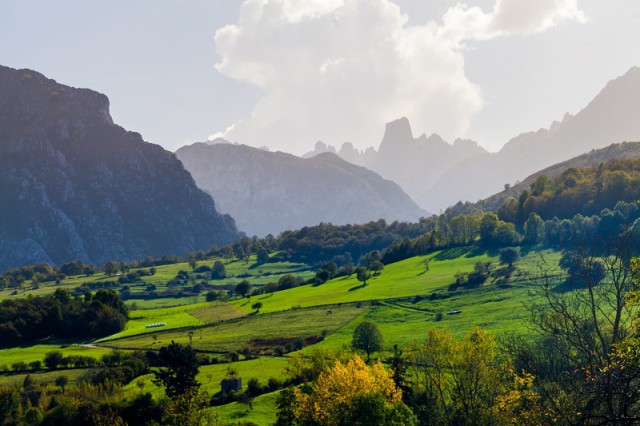 Spain's northern region of Asturias is a largely green, bucolic land, today reknowned for among other things its outdoorsy appeal, including agritourism and adventure tourism. But 'twas not always so. Far from it – as recently as the 1990s, the concept of rural tourism was still little known in Spain and nobody believed that attracting visitors could breathe new life into rural settlements. So when the Hotel La Rectoral in the picturesque west Asturias town of Taramundi opened its doors, in 1996, folks were sceptical; the idea of opening a four-star hotel in a poorly connected area with a deprived population was, to many, a pure pipe dream.
Thirty years later, nobody is doubting. Since its origins in the early 90s, when those first pioneers saw tourism as a way to boost meagre agricultural incomes, this model has been adapting itself to the tastes and needs of 21st-century century travellers from all over the world.
These days, the concept of rural tourism goes much further than simply staying on a farm and taking part in farming and ranching activities with the owners. That's still plenty popular, of course, but more than 1,800 accommodations of various types have also sprung up, ranging from restored old houses rented out in their entirety to five-star boutique hotels offering sterling quality and excellent service.
In the top three we find hotels, apartments and cottages belonging to the quality brands "Casonas Asturianas" and "Aldeas de Asturias", designed to recognise and award the work of many owners strongly committed to offering quality facilities as well as quality customer service.
Everything from distinguished stately homes to beautifully simple houses is distributed throughout the region to provide shelter for travellers eager to discover what many have come to recognise as Spain's quintessential natural paradise. No matter if they're after an out-of-the-way spot to escape the stress and the hectic pace of regular modern life, or just craving a connection with nature, to admire the majesty of the Cantabrian Mountains or swim in the lovely cool waters of the Cantabrian Sea.
Here you can have a great time with your kids, your significant other, your friends, family or just yourself, choosing between getting lost in one of its majestic forests; climbing to the summit of a mountain; strolling along a river dotted with rapids and vertiginous waterfalls; and experiencing way of life of fishing and farming towns where age-old traditions are still strong.
Asturias and its rural accommodation allow us to relive long-forgotten moments and scents. Special memories that evoke the sound of a cowbell, birdsong or the smell of freshly cut grass. And everyone loves seeing their children indulging in the simple pleasure of opening a door and running out to play in the garden or the local square; petting or even cuddling the neighbour's puppy. Sharing spaces with dogs, cats, rabbits, sheep, cows, and various other critters, added to the sense of freedom that living or staying in stay in a small village offers, are the best gifts that you can give a youngster – and in return, of course, their happiness and joy are the best present that many parents could wish for.
Asturias offers experiences to suit all tastes and ages. From the simple things, like enjoying a good book in the garden, to white-knuckle experience such as the adrenaline rush of white-water rafting – nobody is left out here. You can enter an apiary and learn about the fascinating world of bees and beekeeping; follow brown bear footprints in the Cantabrian Mountains to discover what they eat and how they live; tour the popular Senda del Oso on foot or bicycle; or participate in daily activities such as milking a cow or collecting apples; and visit historic towns with architecture and sites dating back to the Dark Ages – and in some cases, even prehistory.
All just a small sampling of what travellers yearning for a simpler, more idyllic world can experience in Spain's premier outdoor paradise.
More information: Asturias.es.
Best Iberia fares from the U.K., from the USA.