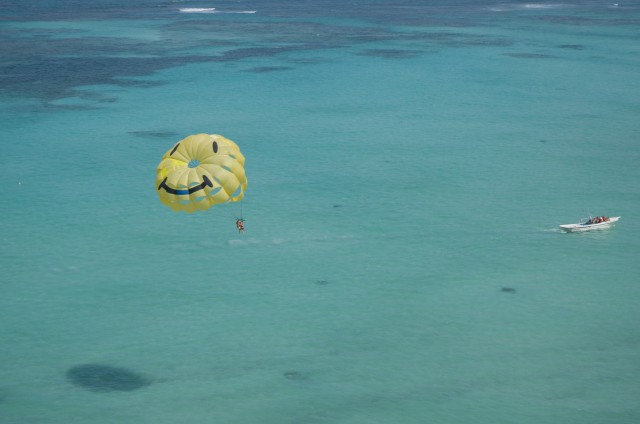 There are few statements that we can make with such conviction and without fear of being mistaken than that of the Dominican Republic being a piece of heaven on earth, a heavenly oasis that was placed by chance in the middle of the Caribbean for us to sample a true taste of paradise.  It's no coincidence, therefore, that in the last few years it's the destination of choice for many newlyweds who wish to celebrate their new lives together in style; indeed, thinking that your honeymoon would revolve around a beach lounger and a few cocktails on the sand couldn't be further from the truth. Allow us to present you with five alternative plans to turn your holidays into a truly unforgettable experience. Are you ready to make your dreams come true?
Exploring the depths. The beauty of the Dominican coasts lies not only at ground level, at the surface: its seabed, which is even more spectacular, if that's at all possible, is the island's best-kept secret. Its crystal clear waters and its ideal temperature all year round allow you to swim amongst tropical fish, appreciate colourful coral reefs from up close and discover the mysteries behind the boats that sank hundreds of years ago. The options for diving or snorkelling are almost infinite in any part of the country; what's more, whether you're an expert in these areas or your underwater baptism is still on your to-do list, you will always find the option that suits you.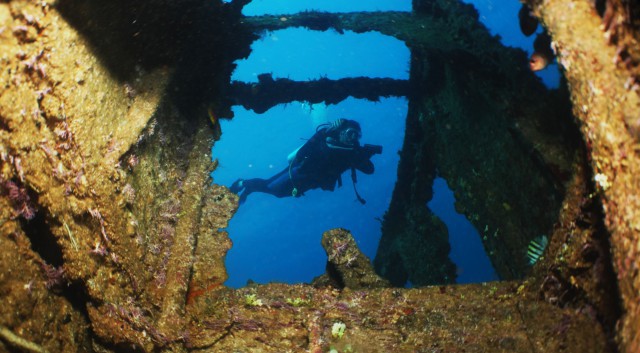 A bird's eye view. Are you looking for an original way to discover the Dominican Republic? What about from up high, soaring through the Caribbean skies? A parapenting ride will allow you to not only discover the island's most exclusive spots from a completely different perspective, but you will also enjoy a sense of freedom that you will surely have never experienced before. Pure excitement and panoramic views that will be stored in your mind forever. Because…what better way to swear eternal love than doing it from the clouds. Now that's what you call passion!
A great adrenaline rush. Despite its small size, the diversity of the scenery existing in the country is one of its attractions for visitors thanks to the variety of opportunities that it is able to offer. Coast, mountains, waterfalls, mangroves, forests and plenty of natural swimming pools in which you can feel the magic of a unique setting. Head to Puerto Plata, in the north of the island, to discover the famous 27 waterfalls of Damajagua, hot springs which emanate from the centre of the earth creating a landscape only suitable for more adventurous types: it's a perfect area for trekking, where you'll have to climb canyons, cross rope bridges and jump between ravines to get from pool to pool. It's an extremely exciting alternative and even more so when you experience it with your partner.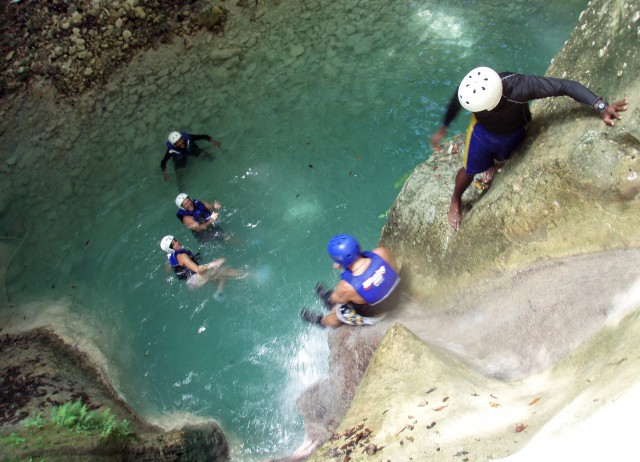 In direct contact with nature. Swimming while hugging a manta ray, holding a cute sea lion in your arms or receiving a kiss from a dolphin while he continues to pirouette in front of you are all amazing experiences that not everybody is lucky enough to have. In Punta Cana you'll find the island's best dolphinarium, where you'll have the chance to spend time with these intriguing animals and see them having fun in their natural habitat; you will become their special guests.
One of the sweetest tours. La Hacienda La Esmeralda, just a couple of hours from Santo Domingo, has a special trip in store for you featuring the tastiest of pleasures: its cocoa plantation. As well as entering the magic world of this ancient plant to get to know the planting and harvesting process of the beans, during the guided visit you will also be an active part of the tour when you interact with the farmers, make your own chocolate and even sow your own plant. Of course, there will also be time for a good
Best fares to DR from the U.K., from Spain. 
images | © Ministerio de Turismo de República Dominicana