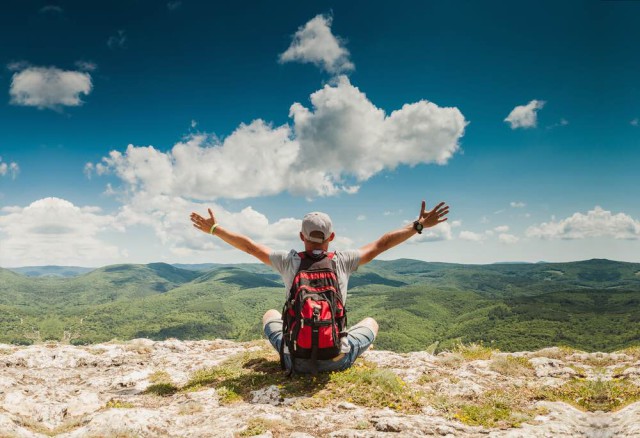 Yes, I admit it: I was one of those travellers who used to think that there couldn't be anything better than a romantic getaway with my partner, a crazy adventure with my group of friends, or crossing borders accompanied by my family. Note that I'm talking about the past because this understanding changed completely when I set off on my first solo journey, a decision that changed my life forever and allowed me to comprehend reality from a different point of view, which was unknown until then.
It may seem strange but I'm not exaggerating when I say that this ended up turning into the best experience of my life and I'm sure that I'm not the only one who thinks the same. In my case, this was put into practice by visiting four countries in Latin America in a period of nearly three months, and I have (and will have) an unforgettable memory of all the things that I had the fortune to see, feel, and experience. There are certain social and personal taboos that prevent us from taking the step but once you've taken it, there's no going back my friend. So, here's the first important lesson: travelling solo doesn't mean that you're alone. You'll believe this on your journey.
Ok, everything isn't always going to be a bed full of roses but…  are there more pros than cons? Without a doubt. Without any doubt. Here is where I want to stop today by addressing the four great lessons that a journey of this kind can give someone with a restless soul. Something that you must be clear about is that you won't regret it.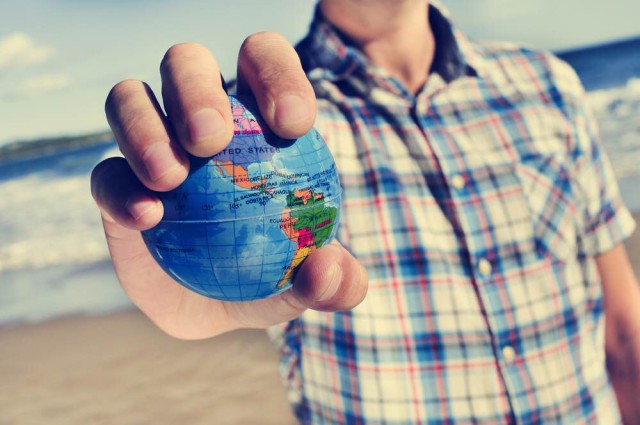 Did you think you know who you are? You will find out now. There is nothing like moving yourself from your comfort zone so that you can start to develop for yourself, and to find out where you are capable of going, and what your limitations are, which will gradually whittle down until they are no longer limitations. The courage, nerve, and enthusiasm will be your best companions, and you'll need them to keep progressing. You will grow as a person, and you will mature at a quick pace. You'll have several occasions during the journey to philosophise with yourself being the real protagonist, and to turn your life into the centre of your thoughts; believe me, that is something that doesn't stop you enough when you revolve around a routine. Do you know what the best thing is? You'll end up realising that, you're a better person than what you actually thought.
At your own pace and without stress. You decide where to go and what to do without having to reach an agreement with others, or feel forced to follow a group. This may seem selfish, but that couldn't be further from the truth. You set the pace, experiencing what you really want to experience during each moment. Do you love museums? You'll be able to enjoy them for as much time as you like. Do you want to go paragliding? You'll do it without any form of coercion. A wild night out? No explanations needed. Besides this, you can take advantage of the times when you're alone to enjoy your hobbies, a good book, and a cold beer without a care other than to admire the view. Not making plans because you couldn't convince someone to go with you is over, and you'll learn the real meaning of the word 'freedom'.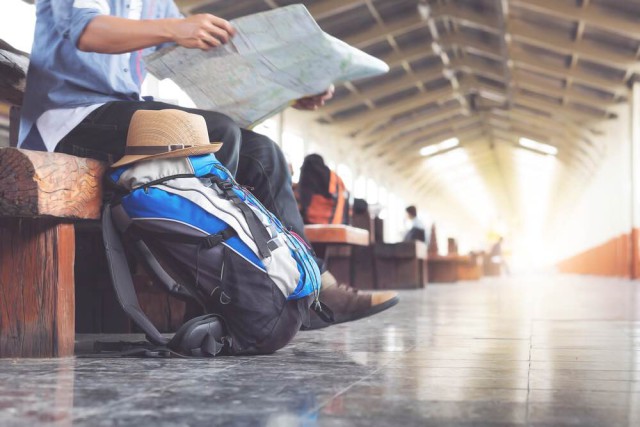 Making plans as you go. You won't only let yourself be guided by your intuition; places and people who you'll meet on your journey will also guide you. Premeditated plans have no reason to be in an experience of this calibre, and you'll discover that improvisation and decisions that you'll make along the waywill be your most valuable lesson. If you've felt particularly comfortable somewhere, why don't you stay there a few days more and immerse yourself deep into the place; if you've known someone who's really worth the effort, why don't you change your route to take in everything that the person can give you; if you've fallen in love with a city, nothing will prevent you from radically changing your course to turn it into your new home. It will be you who makes the decision; nobody else will have a say in it. Do you see?  Short-term plans have never been so within your reach.
You will make new friends. Here is where the essence of a solo journey lies: to get to know people from different cultures, origins, and from opposite ideologies. It will be the best time to discover how sociable you are, and you're bound to surprise yourself. When you travel in a group, you tend to arm yourself with a blanket that cuts you off from the exterior, but the barriers come down when you take the plunge on a solo adventure. There are many more people than you think who made the same decision as you. A simple dinner in a bar, a bus trip, or a queue to enter a museum can create a spark which is ideal to form an everlasting friendship. And I believe this. This situation will also make you mix with the local people and to discover their way of thinking, and with a sparkle in your eyes, you'll feel that such a wonderful situation wouldn't have been possible in another way.
images | Soloviova Liudmyla; nito; qoppi.