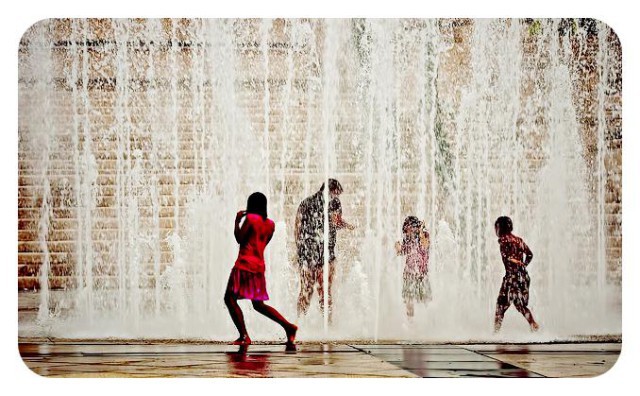 As Iberia announced several months ago, it's thrilled to be back flying to Puerto Rico as of May 2016. And despite its issues, it remains a fantastic destination, especially capital San Juan – a mix of traditional and modern, with a strong dollop of cool and creativity. And though December to May is its high season, the island offers fine weather all year round. 
A sprawling city comprising some its 18 nieghbourhoods, but everyone should start in San Juan Antiguo, aka Viejo San Juan (Old San Juan), the old colonial quarter, a UNESCO World Heritage Site packed with both brightly and subtly hued colonial buildings, narrow, blue cobblestoned streets, elegant forts and its defensive walls. That's not all, the little island of San Juan, connected by bridges to the main island, is full of exotic charm of all kinds.
Speaking of walls and forts…. as an interest for architecture and buildings tends to be a part of the creative tourist's essence, fun will surely be had photographing the sentry boxes of San Juan, a symbol of its fortifications and the city's historic centre. The famous Garita del Diablo (Devil's Sentry Box), located in one of the oldest parts of San Cristóbal Fort, is so characteristic that you'll want to stay there taking pictures all day long.
Fashion Capital
So-called SoFo, in the south of the city, seems to claim the title of the hippest Bohemian neighbourhood in the capital of Puerto Rico. This corner to the south Calle de la Fortaleza brings together all the ingredients to please trendy travellers. So what which make it so irresistible? Among others, the street markets or the second-hand clothes, as well as the culinary arts.
Twice a year (August and Christmas), life on Calles Fortaleza as well as San Francisco, O'Donell and Tetúan, kicks up a notch, with 45 restaurants bringing out their chairs and tables onto the street for a hugely popular culinary event to the sound of live music and with great food. This year marks its 15th edition. 
The restaurant Dragonfly (Fortaleza 364) and its Asian roll win the heart of anyone trying it. A few doors down at Fortaleza 201 is the always busy Pirilo Pizza Rústica, a tasty boon with very affordable prices.
La Música!
This island is an amalgam of different traditional folkloric rhythms, one of which is la bomba, whose roots go back to the slaves imported from Africa. Beyond native pop icon Ricky Martin, salsa, and, reggaetón, there's so much other traditional local musical forms that will have you clapping, maybe even dancing yourselves. A great way to discover it is May's Puerto Rican Music Festival.
Contemporary Art
In addition to some great galleries in Old San Juan, art mavens should totally be all over the MAC, the modern art museum housed in the historic Rafael M. de Labra building at Avenida Ponce de León Pda. 18 Santurce. It's a focal point for infectious design and creative workshops with artists and the like, and a lodestar for modern art throughout the Caribbean. Between 4pm and 9pm on the last Wednesday of the month, opening hours are extended and entry is free. 
A Spot of Theatre
Old San Juan's neoclassical Tapia Theatre, Puerto Rico's oldest, features some of its most prestigious performances, including opera, plays, and ballet. 
Best Iberia fares from the UK, from Spain.


photo | Ricardo Mangual