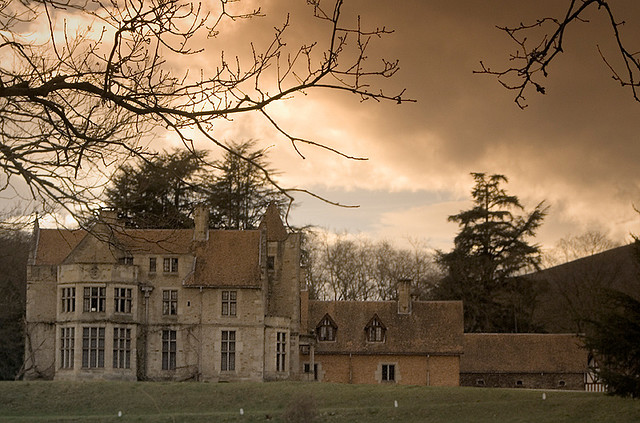 The sometimes moody beauty of this verdant land in Spain's north has provided many an atmospheric backdrop for films in recent years, especially thanks to director Alejandro Amenábar, who came up here to shoot the likes of the 2015 crime thriller Regression and the classic 2001 ghost story The Others, starring Nicole Kidman and co-produced by her then-husband Tom Cruise.
The location for the latter, in particular, is well worth a visit. Arenas de Iguña, a valley and tiny town some 50 kilometres (30 miles) from Cantabria's capital Santander. Despite a population of barely 2,300 souls, this town has an outstanding cultural and social heritage, rich in popular traditions and legends.
And in this valley a festival packed with characters and symbols was born: La Vijanera, a winter masquerade carnival held in Silió, in the municipality of Molledo, on the first Sunday of each year. The village's population of 700 watches as its streets are transformed into the stage of a venerable celebration documented as Europe's first annual carnival, in which some 75 colourful characters parade throughout the streets.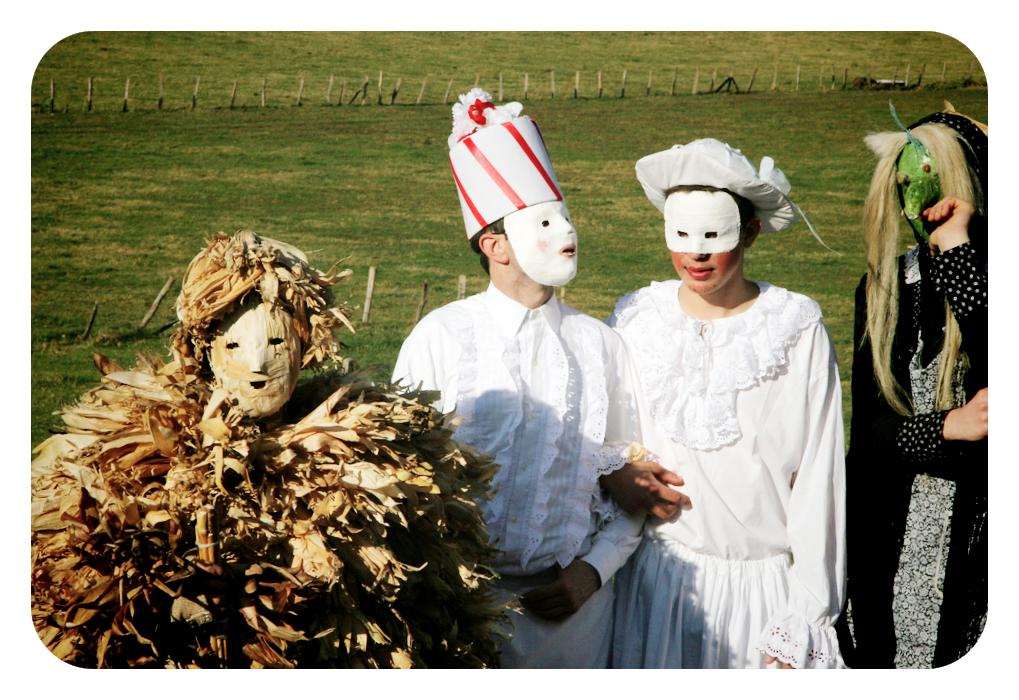 Among them are the zarramacos, who cover their bodies with sheepskin, embody the warriors of good, and sing sarcastic ditties to the delight of the audience. Another character is the bear of Vijanera, who represents the dark side, evil. The trapajones also attract attention as they symbolise the entities of nature with their costumes of leaves, ferns and mosses.
Of course there's a lot more to Arenas de Iguña than festivals and traditions. The valley boasts plenty of architectural jewels, in the form of 17th- and 18th-century mansions – among them one of the few preserved Gothic houses in Cantabria, with huge dimensions and a sleek gable roof.
Another, in the hamlet of Las Fraguas (just a kilometre from the town of Arenas de Iguña), is the neo-Gothic Palacio de los Hornillos (aka Palacio de las Fraguas, top), built by English architect Ralph Selden Wornam for Mariano Fernández de Henestrosa and Ortiz de Mioño, Duke of Santo Mauro. It was here that Amenábar's crew shot the exterior scenes of The Others – those moments of anxiety in the fog, that unnerving terror that created a hair-raising, blood-chilling moment for audiences around the world.
It's a pity we can't go inside, but another key element of this estate is the garden in the large park of Los Hornillos, filled with oaks, yews and sequoias well as an extraordinary banana pathway, made famous in one of the movie's most iconic scenes, when Grace (Kidman) sees her husband disappear, surrounded by a mysterious, ever-present halo of fog and the garden's magical trees.
Before leaving Las Fraguas, check out its neoclassical church of San Jorge, dubbed "the Parthenon" for its similarity to legendary Athens original. Finally, for those keen to know more about the nature side of Arenas de Iguña, it's worth lingering to savour the nearby Saja-Besaya Natural Park and other lovely corners of this bucolic land.
And while you're up here, you can be assured of some magnificent feeds, especially thanks to Cantabria's famous stews, such as the delectable cocido montañés (mountain stew). Some palaces and mansions even open their kitchens to visitors; one of the best known is the Restaurante Palacio Mijares in Santillana del Mar, whose turrón de foie (foie gras nougat) has garnered rave reviews. Closer to Saja, La Solana de Bárcena Mayor in the town of Barcena Mayor serves excellent food, and another a top-class establishment is the Restaurante Cenador de Amós in Villaverde de Pontones.
More information: Spain.info/Cantabria.
For more on Spanish cinema, click here.
Best Iberia fares to Santander from the U.K., from the USA.
https://youtu.be/jPdiEDMH1Qo

photos | Daniel Muñoz, Marita Acosta