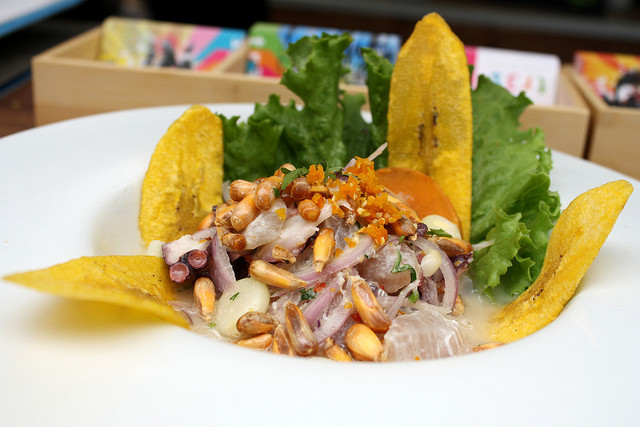 One of the main defining features of a country – at least as much as its geography, is its food and cuisine: after all, we are what we eat. It's is not just about pleasing our stomachs, but also because each and every condiment, ingredient and flavour tells us about the cultures in which we find ourselves when we travel.
The keepers of the kitchens in Peru are keenly aware of this these days, and have been nurturing it like mad, to the point where capital Lima can now credibly lay claim to the title of South America's culinary capital, with its cuisine still spreading its influence throughout the world. No less than France's distinguished Le Monde newspaper not long ago hailed Peruvian cuisine as one of mankind's three greatest, alongside French and Chinese. And a recent survey of Latin America's 50 best restaurants identified nine in Lima, while in the 2014 World Travel Awards, Peru was crowned the "World's Best Culinary Destination" for the third year in a row!
Lima's Top Restaurants
Many of the best Lima restaurants are located in the upmarket area called Miraflores, and it's here we need to go to discover the culinary revolution that has put Peru on the world gastronomic map:
Astrid & Gastón helped establish Gastón Acurio as Latin America's foremost celebrity chef, established in 1994 and set in a beautifully restored 300-year-old hacienda, Casa Moreyra. Acurio just this past February took back the reins after an absence of several years, and the Peruvian-Mediterranean fusion is as superb as ever.
Central was voted best Latin American restaurant of 2015 for the third year running. Chef Virgilio Martínez is constantly striving to offer cutting-edge Peruvian cuisine, and combs the country for fresh, interesting ingredients to incorporate into his dishes.
Maido is a cutting-edge spot where Peru deliciously meets Japan, and where chef Mitsuharu Tsumura – one of many Peruvians of Japanese extraction – has crafted an exquisite Nikkei menu of Peruvian ingredients transformed by techniques from the Land of the Rising Sun.
These three spectacular Limeño restaurants are then followed on the 50 Best list by six others: Fiesta, La Mar, Malabar, Osso Carnicería y Salumería, La Picantería, and Rafael. You'll find yourself salivating just browsing their menus.
Of course, all of these are fine-dining spots on the posher/pricier side, but let's not forget that Lima is also crammed with some 500 places for all budgets where you can get to know the diversity of Peru's cuisine, including the seafood (with of course its star, ceviche); specialities of the Andes and the Amazon; and all the dishes drawing from mother country Spain as well as immigration from Asia and elsewhere.
And don't forget to pack a good apetite! 😉
Best Iberia fares to Lima from the U.K., from Spain.

photo | Renzo Vallejo