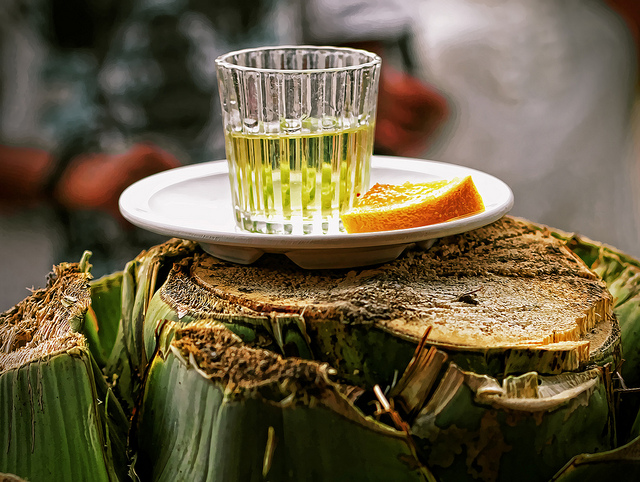 When it comes to Mexican booze, tequila is one thing – known practically all over the world by now. And it's also long overshadowed its cousin, mezcal – distilled from the agave plant variant known as maguey, instead of blue agave as tequila is. But that's been changing in recent years.
Mezcal is mostly distilled in the south south of Mexico, and in one of the remoter and prettiest parts of the country, Oaxaca (like our new plane!). It's one of those captivating places that everyone falls for when they visit. Besides this, and far from the crowds of tourists you find in other places, Oaxaca exudes Mexican authenticity like in few other places, redolent of purest and simplest Mexico, as well as being cheerfully colourful.
The best mezcal distilleries are located in Oaxaca, and the stuff is poured freely in bars all over the state and throughout Mexico. But it's also become increasingly popular internationally (even in Europe, such as Madrid's Mezcal Lab, associated with Punto MX, the first Mexican restaurant in Europe to be awarded a Michelin star). Mezcals are made for sipping straight, have a somewhat smokey flavour, and have developed many complex varieties now including the likes of "single village mezcal"and the ultra-exlcuisve "Ojo de Dios" (Eye of God).
Other interesting tidbits:
The elaboration process of mescal is even more painstaking and artisanal than that of tequila.
The aromatic complexity of mescal is one of its key characteristics.
There up to 20 kinds of agave, each yielding different flavours (sometimes significantly different).
Mexican love to say: "Para todo mal, mezcal; para todo bien, también!" (For every ill, mescal – and for every good as well!).

photo | Aaron Rodriguez