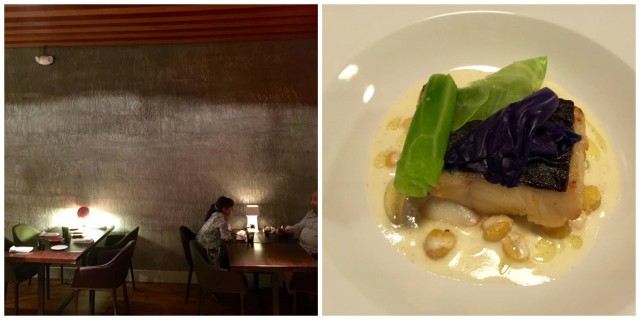 For the many Latins in the "capital of Latin America", Spain is their ultimate madre patria (mother country) whence much of their cultures and many of their comfort foods derive. And for Spaniards, this is also the site of a thriving expatriate community and a favourite travel destination. So Miami Spanish restaurants need to really deliver the goods to a knowledgeable and discerning public. And more than most American metro areas, Spanish eateries are especially popular here, with many dozens of wonderful examples across Miami-Dade County.
One of the best, most recent, and currently hottest examples is Miami Beach's Klima (top), opened in 2015 by Barcelona hospitality veterans Pablo Fernández and Yago Giner with a sleek, mod look and chef Ilde Ferrer's sleek, mod mix of Catalan, Spanish, Mediterranean, and LatAm, sprinkled with some traditional Spanish classics (a glossy potato omelette, earthy pata negra cured ham) and occasionally even goosed with a soupçon of Japanese. Cool contemporary art accents the interior, and out back is an intimate, ivy-and-plant-bedecked courtyard.
Last dinner in, I was wishing my salmorejo (tomato-bread-garlic purée) would never end – as delish as any I've had in Andalusia – and my bacalao (cod) main was delighfully fluffy, the crunchy skin lending subtle contrast to the mouth feel and the silky vanilla sauce just the right subtle hint of sweet. In addition, one of Rustarazo's specialities is a selection of meats rendered buttery soft by his Josper oven, a charcoal grill/oven hybrid imported from Catalonia. Beyond the menu, in here models and DJ sounds (Thursday through Saturday) are the order of the day, and to drive the point home, upstairs the Klima Lounge sizzles on those same nights with more of Miami's beautiful people, as well as deep house DJ's and Spanish and Latin live performances.
Beyond that, here are seven others I've come to know and particularly appreciate over the years (curiously, their owners/chefs predominantly Catalan or Asturian):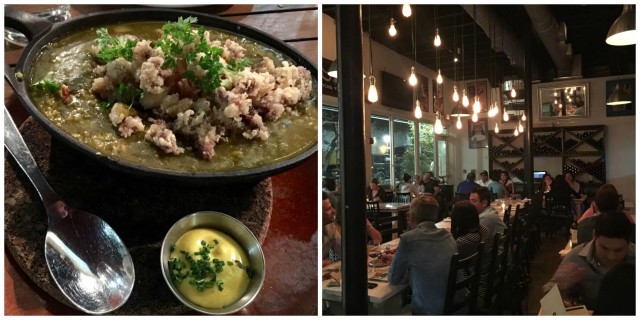 Over on the bay side of South Beach, in an enclave known as Sunset Harbour, locals come to escape the tourist scene on Lincoln Road, Ocean Drive, and Collins Avenue. And this five-year-old spot named after Barcelona's atmospheric waterfront district is one of their faves for its mix of Catalan/Spanish classics (including wonderfully savoury escargots a la llauna, very unusual on U.S. menus, in my experience) with nouvel-tweaked traditional dishes (Galicia's pulpo a feira octopus gets a modern annointment of fingerling-potato foam and piquillo-pepper emulsion). Chef Juliana González is a veteran of Madrid's avant-garde, Michelin-starred La Broche and its short-lived Miami offshoot (which arrived and flopped on these shores several years before its time), and the owners, Spanish food and beverage veterans Daniella Rezai and Manuel Suárez-Inclán have created a cosy, eclectic dining room
Several blocks down from Klima, one of the house eateries in Collins Avenue's stylish boutique SLS Hotel in 2012 became Miami's first truly successful, fully nouvel Spanish restaurant. Asturias-born, Washington-DC-based José Andrés is Spanish cuisine's leading ambassador in the USA these days, and this opulent contempo dining room blends Spanish and South Florida Latin with a touch of the Far East, all tarted up in an avant-garde, often "molecular cuisine" style (Spain's classic potato omelette, for example, gets "deconstructed" in a shot glass with liquid yolk at bottom, eggwhite foam on top, and tiny, crunchy bits of fried potato between). A bit more touristy these days, but still quite an experience.
Moving across the bay to mainland Miami, the Spanish star of downtown Coral Gables is an upmarket, two-storey tapas restaurant (below) with a rustic-mod décor and a buzzy, young-professional vibe (bulla can be translated as "chatter" or "buzz"). The current chef, Santander-born Miguel Rebolledo, does impeccably right by a well curated menu of classics (and his pan con tomate, toast with crushed tomatoes, garlic, and olive oil, is perhaps the best I've had anywhere), while adding new twists such as Huevos Bulla (eggs with Serrano cured ham, homemade potatoe chips, potato foam, and truffle oil). A selection of sausages, Spanish cheeses, and several larger plates like the scrumptious paella-like arròs a banda (below right), rounds out the well chosen menu. Authentic, and quality as good or better than anything I've had in Spain.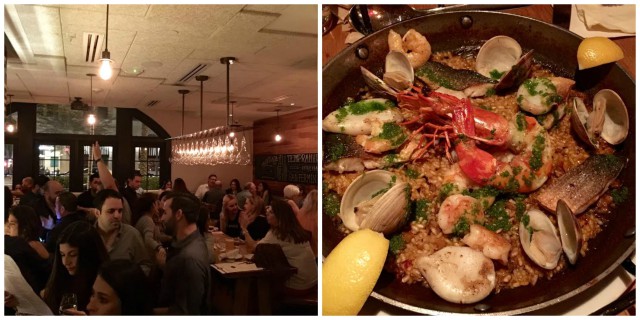 We held my parents' 50th-anniversary party at this Little Havana classic on Calle Ocho (SW 8th Street) because of its charming old-timey atmosphere and the affection/esteem in which it's held by generations of Cuban-Americans and other Miamians. With a brick, stone, and tile interior reminiscent of a fine Castilian mesón (inn), the menu is equally traditional, from a long list of tapas to paellas to entrées particularly strong on seafood like cod a la vizcaína. You could almost imagine Don Quixote and Sancho Panza striding in!
Founded by Asturians Ernesto Llerandi and wife Isabel Miranda just in 1997, "Delicacies of Spain" nonetheless feels like a quintessential Spanish eatery, as the Spaniards say, de toda la vida (homely/old-fashioned). It's a combination deli, bakery, and eat-in restaurant with an authentic, refreshingly unpretentious air and tasty, real-deal fare (special thumbs up to the fabada asturiana bean stew and the tarta de Santiago, the Galician almond pie dusted with powdered sugar). Worth a drive off the tourist track out in Southwest Miami.
Who would suspect this nondescript block in workaday downtown Miami of harbouring an innovative Spanish/Catalan eatery? But since 2014, Barcelona-born chef Deme Lomes and partner Karina Iglesias have been earning a following for their stylish little hole in the wall ous (poached eggs with black truffle) and arròs (rice with botifarra sausage and cuttlefish). Service is warm and personal, too. One of the new gems of downtown.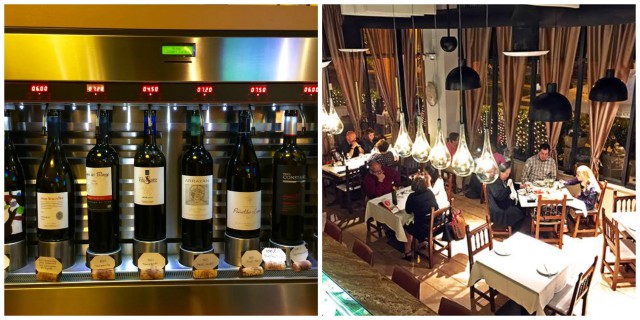 This is a nostalgic Little Havana favourite of mine because it reminds me of many a cosy, old-school restaurant where I've dined all over Spain over the years – and El Rincón Asturiano seems to attract a fair number of Spanish expatriates, too (always a good sign, right?). Most of Spanish cuisine's greatest hits are on the menu, plus some particularly tasty house specialities, such as escalopines de ternera al cabrales (veal in a creamy sauce of the classic mild Asturian blue cheese cabrales, yum!).
Last alphabetically but emphatically not least gastronomically – in fact, it's a regular indulgence of mine thanks to its mix of variety and superb quality. Xixón is Asturian dialect for Gijón, the port city whence hails owner Begoña Tuya, who started out in 2001 with a hole in the wall several blocks west of the Brickell Avenue business district, which by 2010 had become so popular with locals and expats that it moved to an expansive new location (above) with huge windows and great outdoor seating. The menu is strongest in tapas and sandwiches, with some wonderful entrées, as well; faves of mine include chorizo in cider sauce, fried chickpeas, and stuffed piquillo sweet peppers. The Spanish wine automat is a really nifty feature, and even the bread is insanely good – actually flown in weekly from España!
Best Iberia fares to Miami from the U.K., from Spain.
And stay tuned for Spanish restaurants in more cities!

photos | DPA