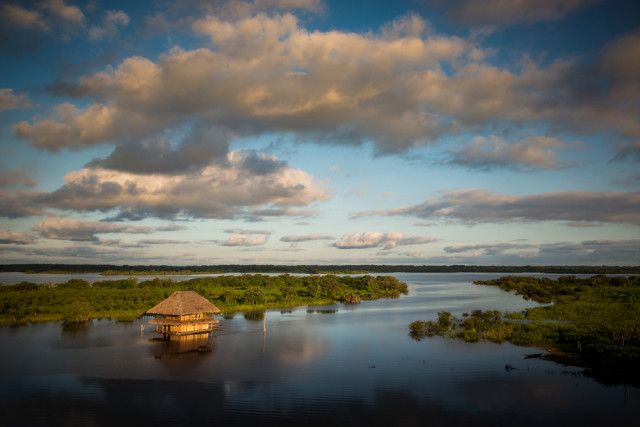 When you think of South America's mighty, mystical Amazon rain forest, for many of us, Brazil tends to come most readily to mind. But this enormous expanse is actually shared by not only Peru but Colombia and Venezuela – and in the case of Peru, it takes up well over half (!) the country – an area nearly the size of Scotland plus Wales and a tad smaller than the U.S. state of Indiana.
We covered one of the Peruvian Amazon's two main population centres, Puerto Maldonado to the south, in this blog some time ago. The other, meanwhile, is the much larger and much older Iquitos (metro area pop. 472,000) to the north, considered the region's "capital". 
Founded in the mid 18th century, Iquitos remained largely isolated for centuries, accessible only by river – even through its rubber boom of 1880-1914, which bequeathed it some fancy rubber baron manses along the malecón (riverfront), as well as dozens of other landmarks such as the 1890 Casa de Fierro (Iron House; another which came along slightly later is the neo-Gothic cathedral, inaugurated in 1924.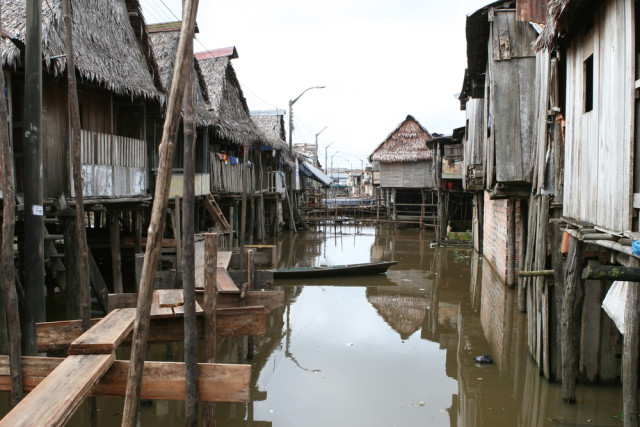 Perhaps the city's most distinctive draw for visitors, however, is the Belén district on the shore of the Itaya River (a branch of the Amazon just upstream). "The Venice of the Amazon" is a poor neighbourhood of ramshackle wooden houses on stilts which provides a uniquely atmospheric look at how many locals live.
But of course the main reason most visitors come here is not to experience this city but what lies around it – the vast and wonderful Amazon River, the surrounding jungle, and small communities and tribes who live out here.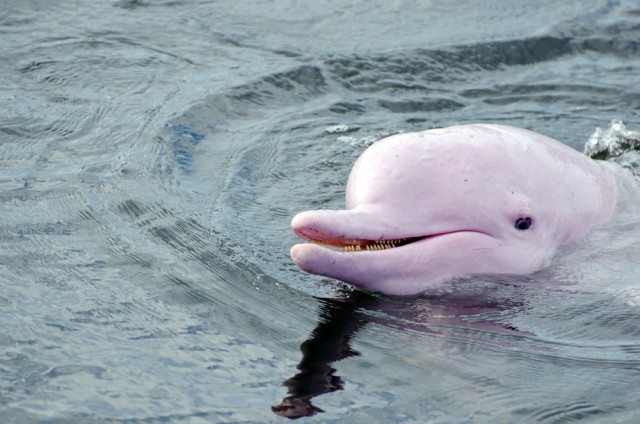 From one of those communities, the nearby village Nauta, a cruise of three or so hours down the Marañón River takes us to the Pacaya Samiria Natural Reserve, Peru's largest reserve and South America's fourth largest. Here the village of Yarina offers a fascinating opportunity to learn about the customs and way of life of some of the Amazon's peoples and the nature amidst which they live – such as the river's  gray and especially the famous pink dolphins; canoeing the Negro River and the Amazon River marshes, with a wealth especially of bird life, such as the legendary, prehistoric, extravangantly crested hoatzin, aka the Canje pheasant or stinkbird (yeah, it's kinda smelly).
In addition, it's an amazing experience to spend several nights in one of the many Amazon lodges, from basic and rustic to fully tricked out and luxurious. Many agencies around Iquitos can help.
More information: Peru.travel.
Best Iberia fares to Lima from the U.K., from Spain.

photos | Christian Vinces, Michael Zysman,  pruit phatsrivong