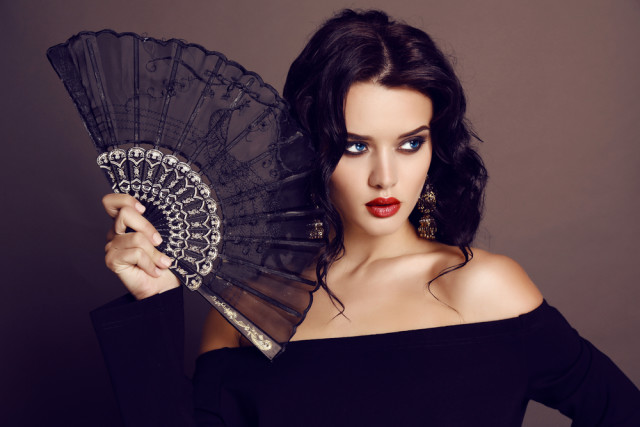 Old fashioned as it is, there's something about lace – the classic weblike fabric of delicate, intricate patterns of leaves, flowers, and geometric motifs, most often of cotton or linen – that continues to captivate, both in its traditional and more updated contemporary forms (still rocked, for example, by Spain's Queen Letizia). And thanks to the tradition of Spanish fans as well as sartorial styles like the famous mantilla (a lace shawl or veil worn over women's head and shoulders, below left), el encaje has been a deeply rooted craft in Spain for centuries.
Indeed, lacemaking in Spain has been traced back as far as the 11th century, mostly as adornment in priests' vestiments. But as it became more popular in the upper classes, it was imported from France, the Netherlands, and Venice, and eventually took hold in a number of places in Spain, especially bobbin lace (made by braiding/twisting threads held in place by small wooden, plastic, or metal spindles). Here are some of the best known examples: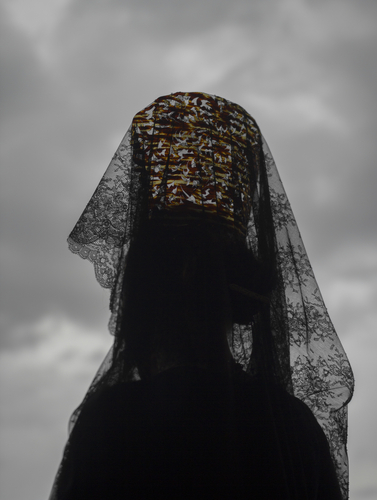 Perhaps Spain's most important lacemaking hub – employing some 3,500 female workers, known as palilleiras – is Camariñas, a fetching fishing village on Galicia's equally fetchingly named Costa da Morte (Coast of Death) is roughly 90 minutes' drive west of both A Coruña and Santiago de Compostela. In many parts of the town you can even hear the clacking from the various workshops, and a great place to put it all together is Camariñas' 20-year-old Lace Museum (Museu do Encaixe), which not only offers a great overview of various styles of vintage and current lace, as well as the craft's importance to local history and culture, but also demonstrations and products for sale. And every year during Easter week the town holds a Mostra do Encaixe which features a fashion show of the latest styles.
The country's other most important centre is Almagro, a La Mancha town a half hour southeast of Ciudad Real and just over two hours south of Madrid. It's closely linked to Spain's rich theatre tradition back to the early 17th century. But lacemaking has been a deeply ingrained La Mancha tradition for as long or longer – mentioned, several times, for example, in Miguel Cervantes' 1605 magnum opus Don Qixote – and Almagro is one of its main centres (you'll also find it present in other nearby towns). Here's where you'll find some extraordinary mantillas and fans, sold all over town, and you may very well even spot ladies sitting in their doorways making lace. The town finally established its own Museum of Lace in 2004, in a whitewashed traditional townhouse.
Other prominent lace museums include the privately owned Museo de Encaje in the Castilian city of Tordesillas (province of Valladolid) housed in a 17th-century manse in the city centre where the emphasis is on lacework of the 16th and 17th centuries as well as that generally from Castile and León. And if you're having a holiday in Barcelona, on the Costa Brava, or anywhere else in Catalonia, the beach resort city of Arenys de Mar is home to the Museu Marés de la Punta, founded in the 17th-century Hospital de Sant Jaume in 1983 as the legacy of the local lace manufacturing enterprise founded in the 1860s by the Castells family, with other collections added over the years.

photos |  Svyatoslava Vladzimirska, Dolunay_Sara