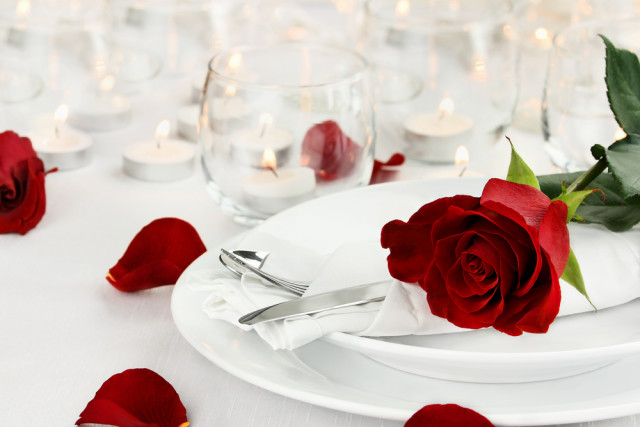 Cue the roses – yes, it's that lovey-dovey time of year again! And even though, yes, it's a little too commercialised in some quarters – still, Valentine's Day remains a lovely excuse to celebrate love – and one of the most popular ways of doing so remains dinner à deux in a lovely setting. Herewith, some top choices in some of our more romantic destinations…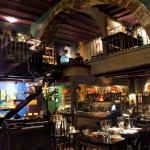 Barcelona: Pla Tucked away amid the narrow streets of the mediaeval Ciutat Vella (Old Town), Pla's soft lighting, rustic décor, and intimate feel is as romantic as it gets in Catalonia's capital. Chef Sergio Sánchez-Montijano's menu is full of works of art – colourful, creative Spanish/Catalan/Mediterranean delivered with some interesting Asian-fusion flourishes.  À la carte or tasting menu. Carrer Bellafila 5.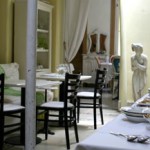 Buenos Aires: El Último Beso This little charmer fits in perfectly in Palermo Viejo, a neighbourhood of cobblestone streets and historic architecture, thanks to its eclectic, laid-back decor and open-air patio. Andrés Palladino's Mediterranean dishes have a definite Italian bent, and you can even browse for little Valentine's presents in the accompanying shop selling gift and vintage items. Oh, and the name? It means "the last kiss", inspired by a 2002 Italian movie. Perhaps not the most romantic name – but no worries, you'll fall in love with both the food and ambiance. Calle Nicaragua 4880.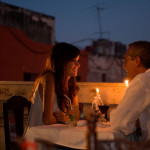 Havana: La Guarida Ever seen the Cuban movie Fresa y Chocolate (Strawberry and Chocolate)? Then you may recognise this pioneering and still sterling example of a paladar (private eatery), which besides world-class nouvel Caribbean cuisine features sweetly nostalgic décor and a setting in a handsome 19th-century, now picturesquely run-down building in Centro Habana. It may well still be Cuba's most romantic eatery (though the gorgeous garden setting of fellow paladar La Cocina de Lilliam makes a strong case, too). Advance reservations essential. 418 Calle Concordia.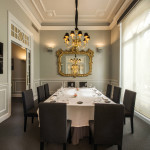 Madrid: El Club Allard Located just up the street from the Oriente Royal Palace and across from the Parque del Oeste's Templo de Debod, a transplanted Egyptian temple, this very exclusive feeling, two-Michelin-star star telegraphs its romantic inclinations with Diego Guerrero's imaginative, spectacularly presented, Latin-fusion tasting menus entitled Rendezvous and Seduction (with vegetarian versions). The classical dining room provides quite the contrast, and wraps up this package with quite the posh, elegant bow.  Calle de Ferraz 2.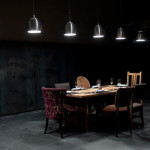 Mexico City: Biko Helmed by Basque chefs Bruno Oteiza and Mikel Alonso, this sleek, minimalist spot fuses and plays with Basque, other Spanish, and Mexican ingredients, flavours, and recipes to create stylishly packaged masterpieces  of geometric beauty and pop-art colouration. You'll find it in upmarket Polanco, a half hour by Metro or taxi from downtown. Avenida Presidente Masaryk 407.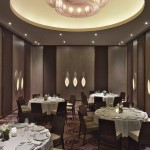 New York City: Aureole In Midtown Manhattan just east of Times Square, one of NYC's beloved temples to "Progressive American" cuisine features first-class ingredients and Charlie Palmer's sometimes startlingly creative creations balancing the intense and the delicate – all served up in a sleek contemporary room (check out the stunning wine loft!). Special Valentine's Day lunch and dinner tasting menus.  135 West 42nd Street.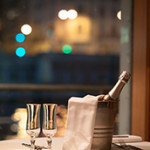 Paris: Le Capitaine Fracasse The City of Light is also famously the City of Food, with a forest of fabulous restaurants everywhere you turn. But for sheer romance, it's hard to beat a dinner  aboard a très elegante Seine River dinner cruise, as you drink in the illuminated Eiffel Tower, Notre Dame, and other immortal icons while drinking fine wine and enjoying the magnifique modern take on classic French cuisine of award-winning Chef Martial Enguehard. All aboard!  Île aux Cignes/Pont de Bir-Hakeim.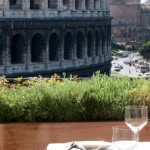 Rome: Aroma Candlelight; a classy, classic-meets-mod décor; Giuseppe di Iorio's cutting-edge menu of Italian/Mediterranean inspiration; one of Rome's best wine lists  – and OMG indoor/outdoor seating with a wowsa view of the Colosseum, right across the street! It couldn't possibly get any better in the city which birthed the original St. Valentine. À la carte, tasting menu, and of course a special V-Day menu. Via Labicana 125.
Images from each restaurant's website.